1. Start With Calibration
No matter what kind of fitness tracker you purchased, the first step is going to be calibration; after all, no two people have the same walking stride. A shorter person, for example, is going to have a much shorter stride than a taller person. Therefore, calibrating your fitness watch based on your personal information is an important first step in ensuring the most accurate recording of your steps, calories burned, distance traveled, and the like.
2. Wear On Your Non-Dominant Hand
If you've purchased a fitness tracker that's meant to be worn around your wrist, make sure that you wear it on your non-dominant hand. Therefore, if you're right-handed, your activity tracker should be worn on your left hand (and vice versa). This will increase the accuracy of the activity tracker and help to prevent false steps from being recorded--which could throw off your daily counts.
3. Sync With Your Favorite Fitness Apps
These days, many fitness devices can be easily synced with some popular fitness apps, such as MyFitnessPal or other calorie counters. Or if you have various fitness devices - activity trackers and a smart scale, you may connect them and gather all your fitness data in one convenient app, such as inKin.
4. Compete With Friends, Family, and Co-Workers
One of the best features of fitness trackers is joining a community of like-minded people and participating in numerous fitness challenges. But even if you go with a different fitness tracker than your friends and/or family have chosen, you can utilize an app like inKin to connect with them and check their progress, share your own, and compete with them on the social fitness platform, such as inKin.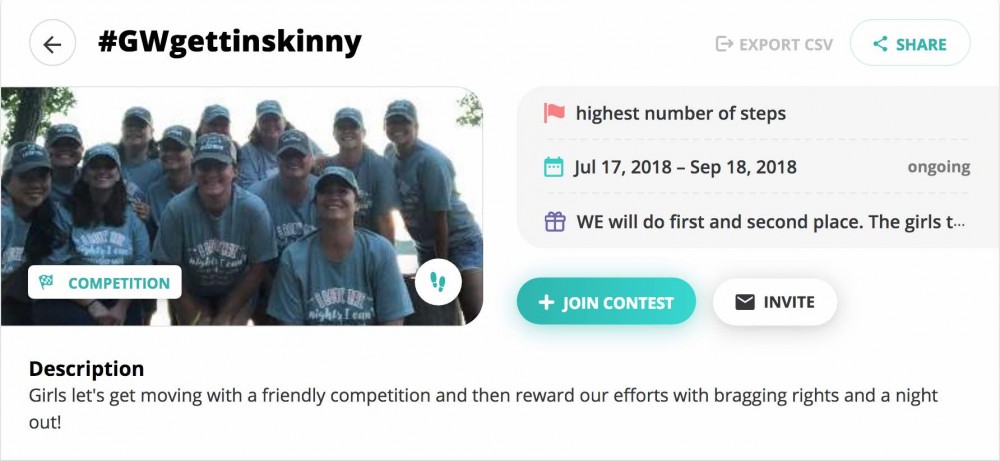 5. Designate Your Fitness Activities
There are certain times when you'll be accumulating steps on your fitness tracker that aren't simply related to walking. For example, if you go for a run, your tracker needs to know this because otherwise, your calories burned will be inaccurate. In your fitness tracker's app, such as Fitbit app, Garmin Connect, Up by Jawbone, Misfit app, etc. you can easily designate your form of exercise for more accurate results. This way, if you do yoga, take a swim or even go for a bike ride, your tracker can correctly calculate your calorie burn--rather than assuming those were all walking steps.
6. Tailor Goals To Suit Your Needs
Finally, understand that while most fitness trackers will come with built-in goals already inputted into the device, it's up to you to set your own targets that are tailored to your personal needs. For example, your activity tracker may set a daily step goal of 10,000 steps, but if you spend the majority of your workday on your feet, then a more realistic goal might be closer to 15,000 or even 20,000 steps.
On the other hand, if you rarely do any walking during the day, then 5,000 steps daily may be a more realistic goal. Whatever your fitness goals may be, just be sure to set them--which you can typically do in your fitness tracker app or even directly from the device itself.
Fitness applications like inKin also make setting short- and long-term goals super convenient while keeping you informed on your fitness progress.
Fitness trackers are meant to increase your chances of sticking with your fitness routine and reaching your goals. So why not take full advantage of them?
Photo Credit: Bigstock