1. MyFitnessPal (Android and iOS)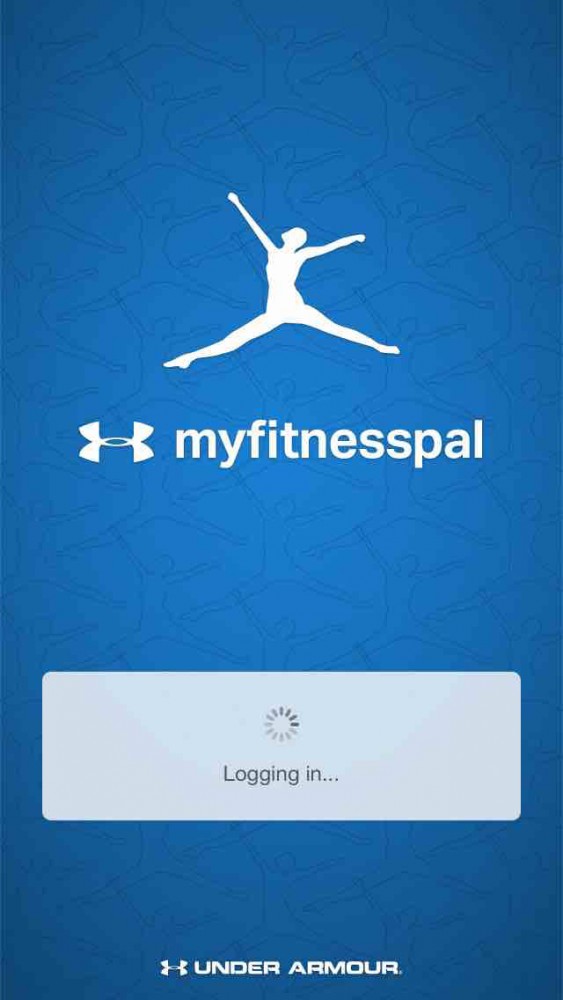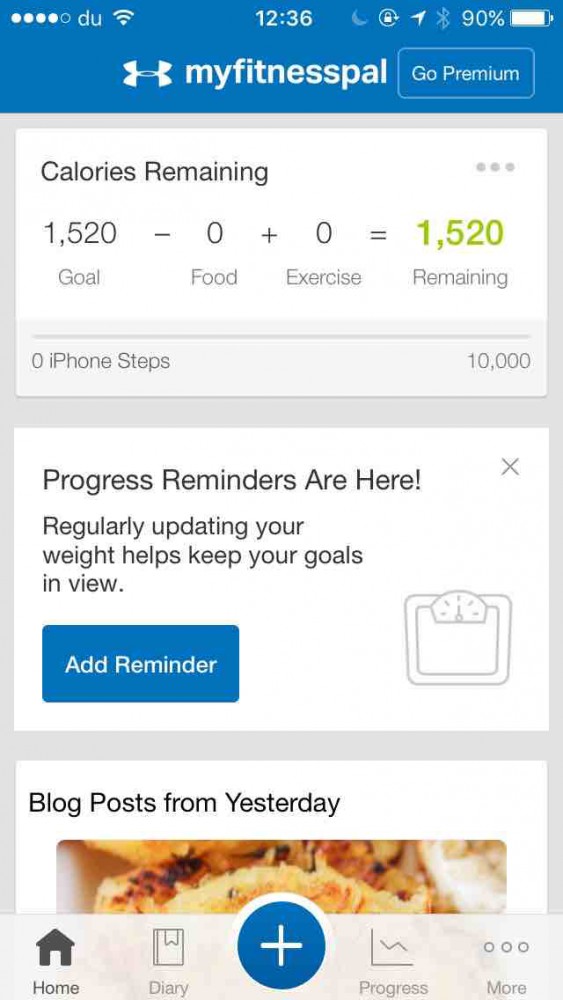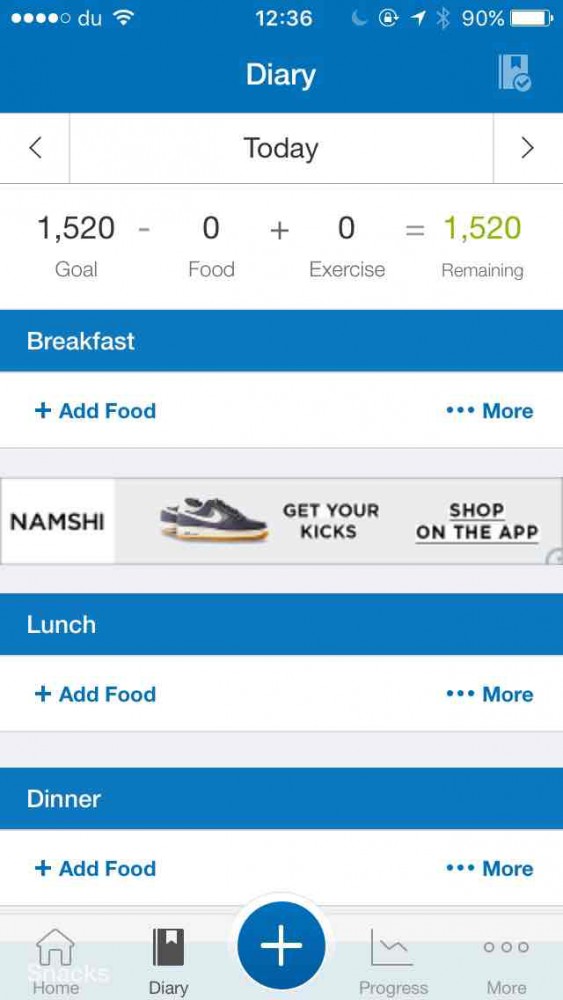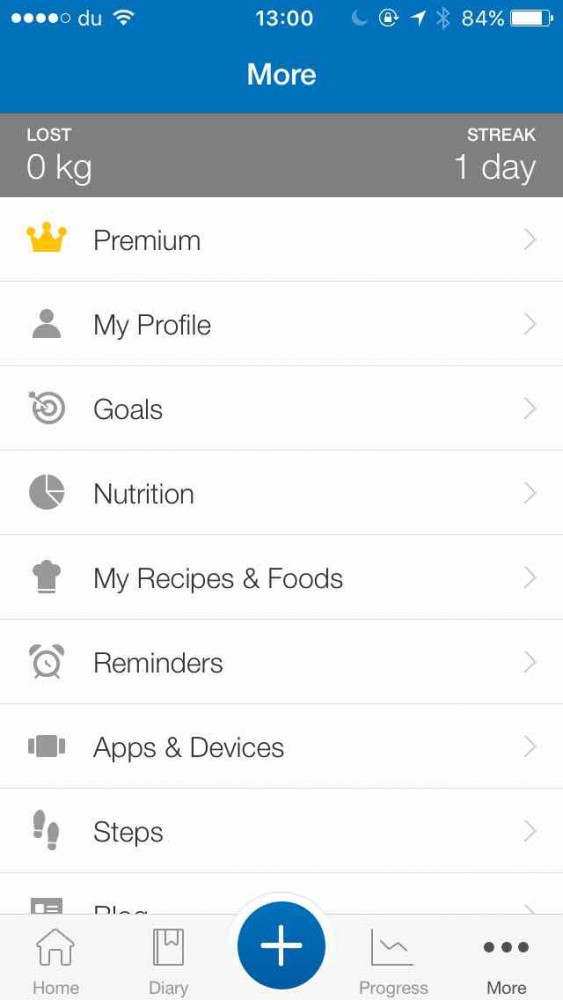 MyFitnessPal is the king of calorie and diet tracker apps. Over 80 million users can't be wrong, can they? The app uses a database of over 5 million foods and tracks their calorie value; this guarantees that you'll get accurate data on the calories for each meal you eat. This app allows you to save whole meals in addition to remembering your favorite foods. Pretty neat, huh?
MyFitnessPal has a barcode scanner—or you can do it the old-fashioned way and type the info in from the food package. The app will monitor your weight for you, but the scary part is it'll gauge what your weight could be if your eating habits for that day remain the same. This is a great incentive to eat healthier!
There are other superb features of MyFitnessPal, which include: sync with MyFitnessPal's website to count calories cross-platform, capability to add many items immediately and a recipe calculator which allows you to view the nutrition of a homemade meal. MyFitnessPal is a good fitness tracker too (it's considered a great app to track calories burned while working out on Android) and has 350 strength and cardio exercises. This is the best answer for nutrition and fitness all in one place!
2. Fooducate (Android and iOS)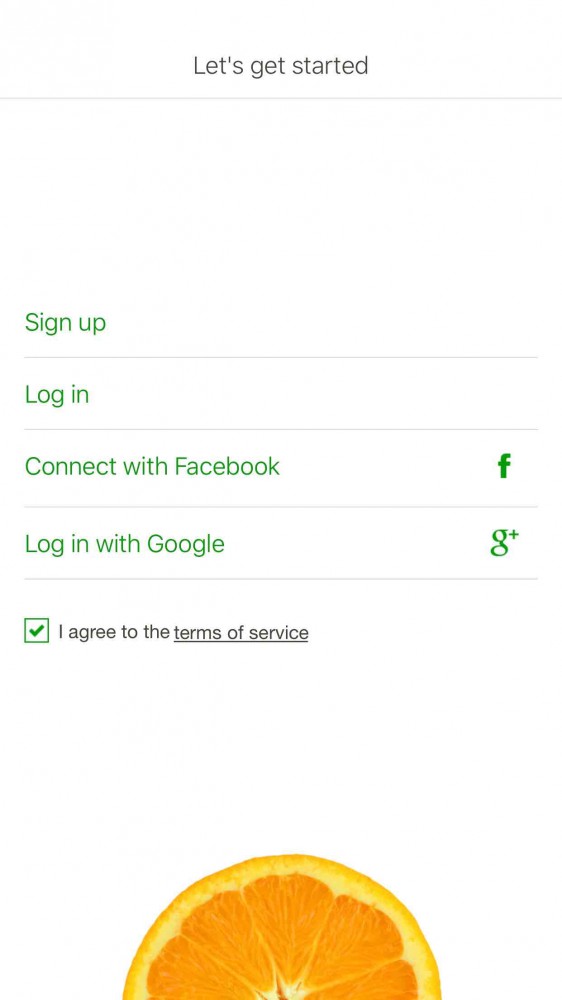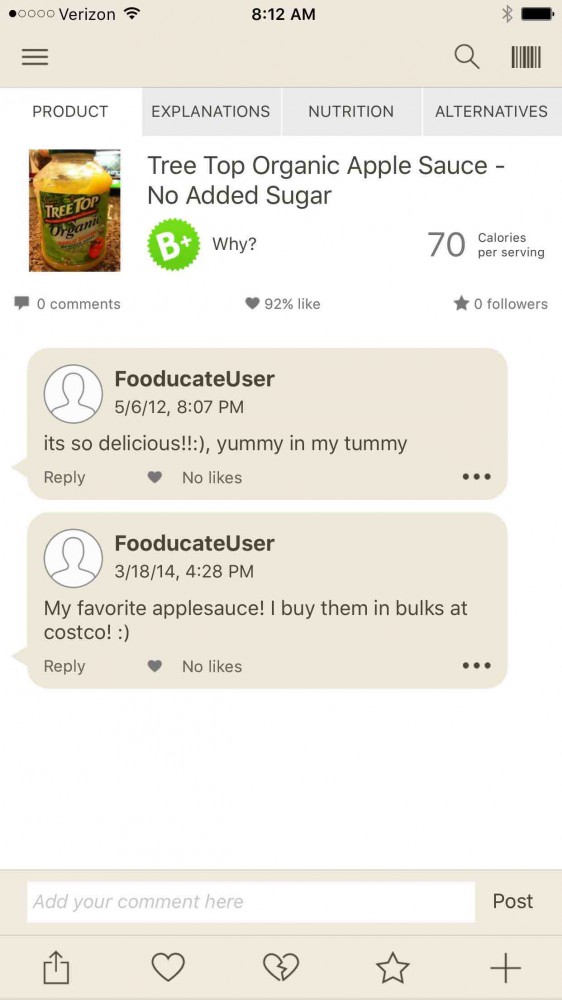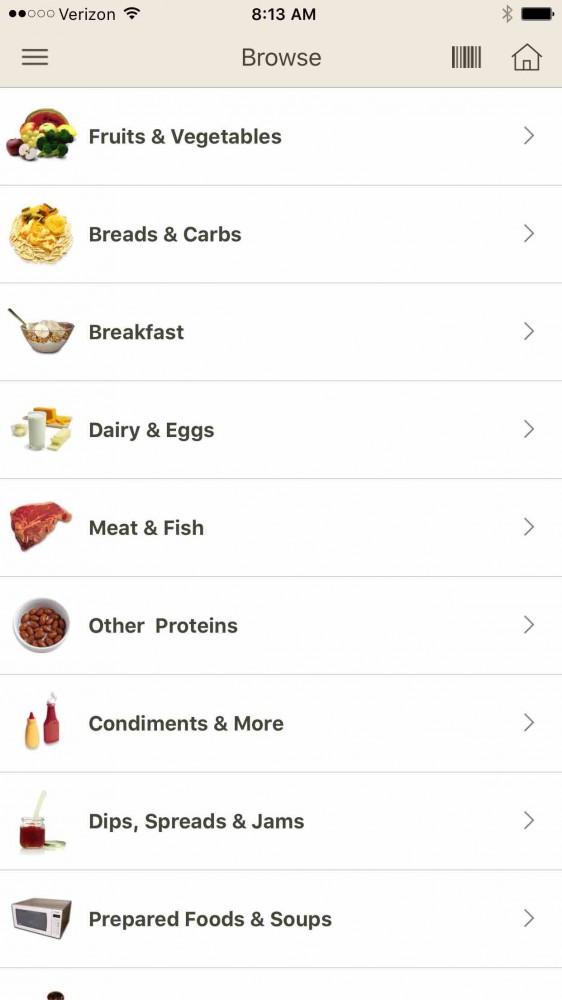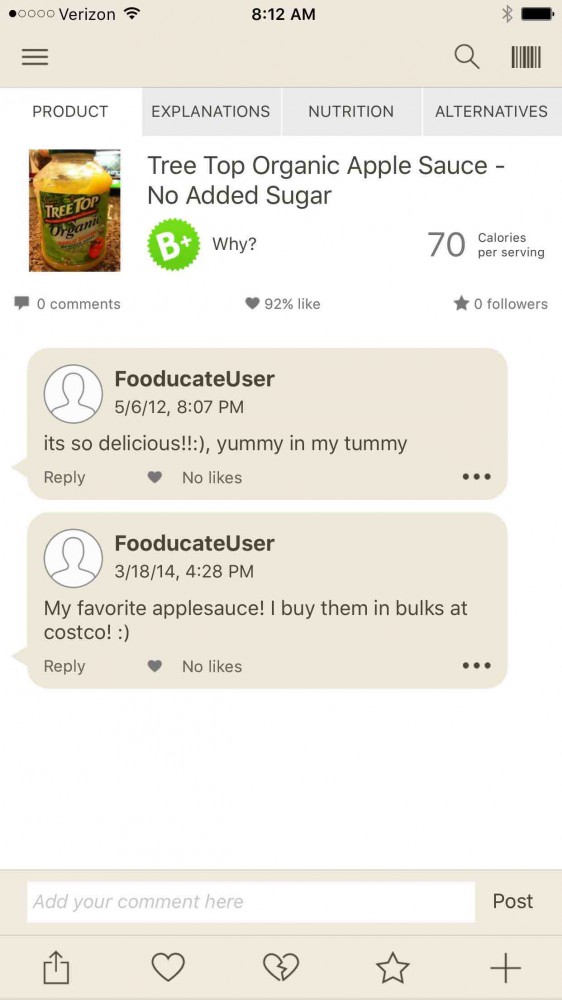 Do you know how to read a nutrition label and what all that information means? No? Well, that's okay, because Fooducate will help you out. While Fooducate does the major stuff like track weight loss, track exercise and count calories, it also does something slightly different from other calorie counter apps: it aids you in examining the value of all the calories you eat. Receiving this information will assist you in, hopefully, making healthier food choices which means you'll have a healthier diet and lose more weight.
This weight loss buddy app is pretty precise in providing you with nutritional data for over 250,000 items. So how does it work? Using your smartphone's camera, scan the food's bar code. Then, on a scale of A through D, Fooducate assigns a grade to that food. The grade is determined by the food's amount of fats, carbs, proteins, and calories; "A" represents the healthiest food for losing weight while "D" would denote the unhealthiest food choice.
3. Lifesum (Android and iOS)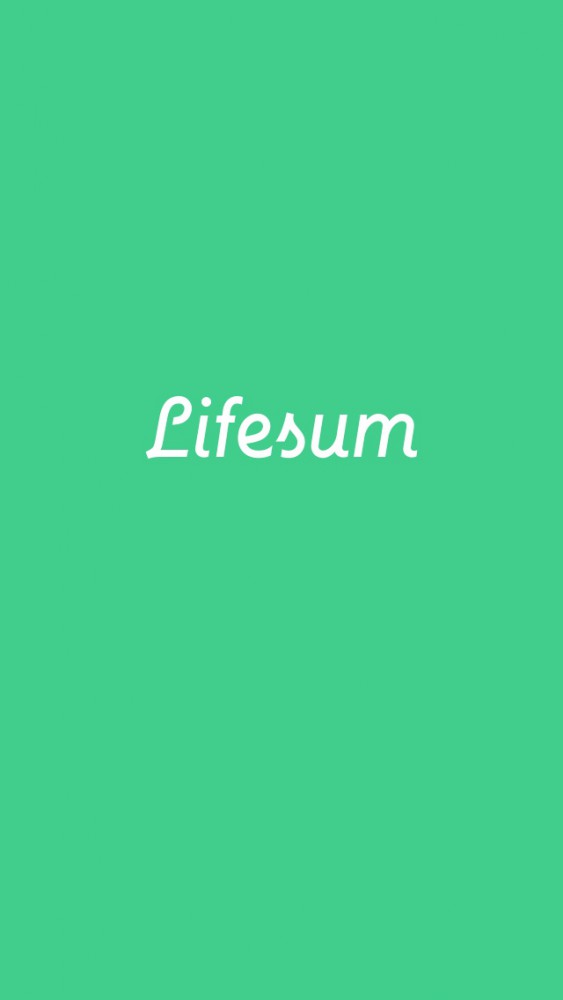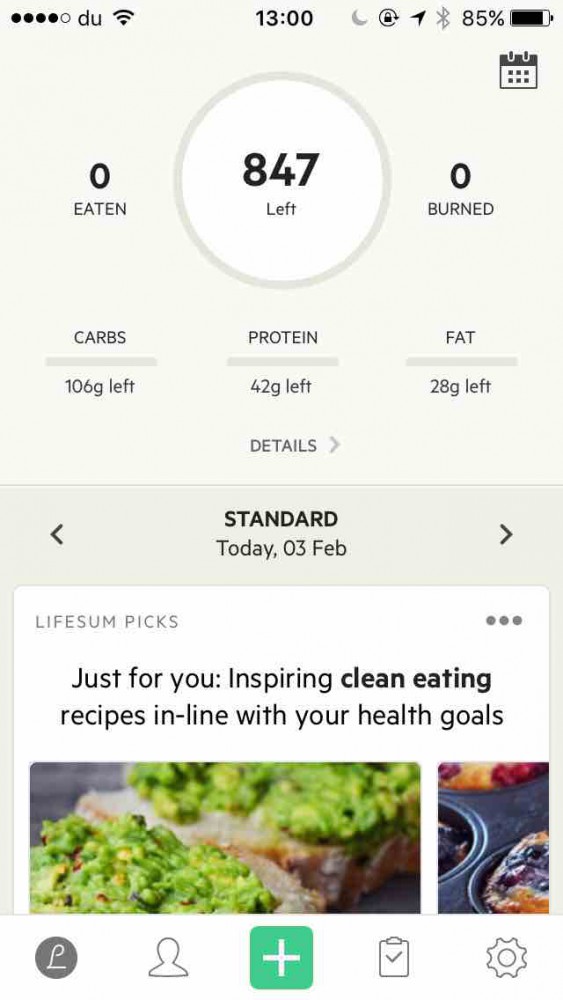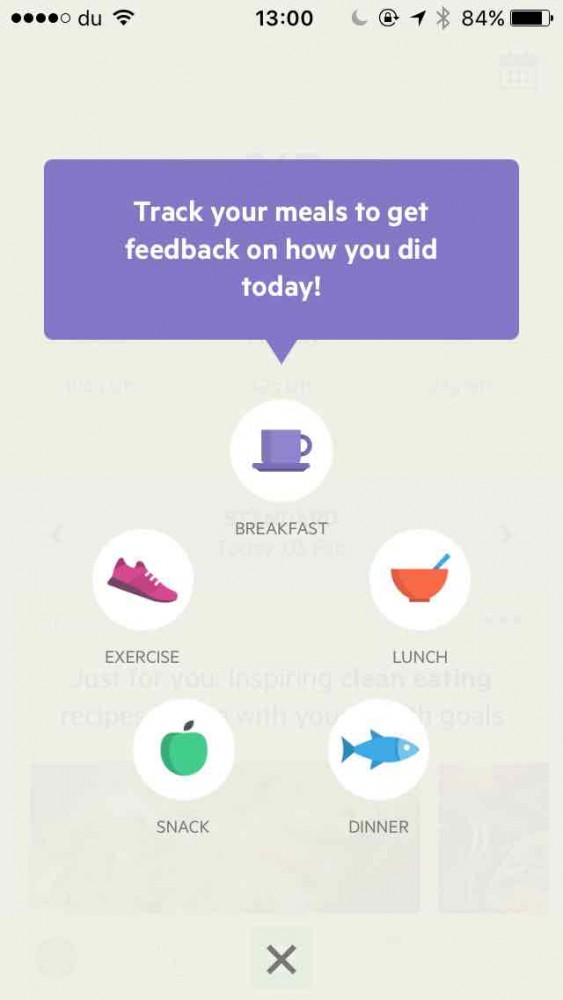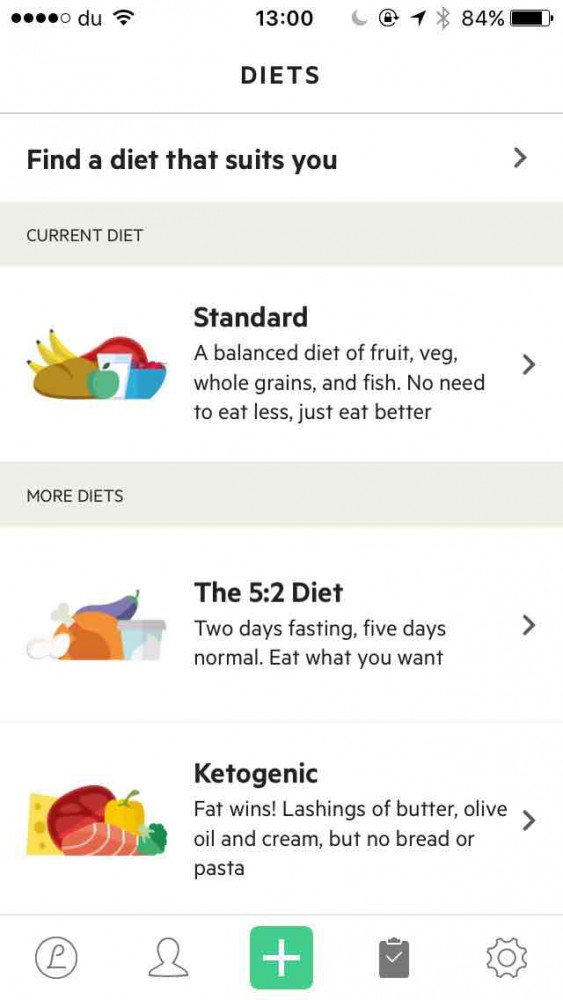 This app has won many much-deserved awards and is like a personal coach—it teaches you how to eat on time in addition to eating healthy and being fit. Lifesum has an attractive interface and monitors how often you exercise and what you consume each day. When you scan in food with the barcode scanner, it's broken down so you can easily view the number of proteins, carbs and fats you've eaten; you can get comprehensive details too such as potassium, fiber and saturated fat. Lifesum also automatically calculates the calories you've ingested. The life circle on the main menu displays how many calories you should have during the day; if you've had a good day, the circle will turn green.
A wonderful feature on this app is that it lets you develop a health profile where you can save personal and diet information. Once you input diet info, Lifesum will offer meal suggestions. It can't get any easier! You can even keep the track of your measurements including arms, chest, and waist.
It's also simple to track your exercises. Lifesum has its own exercise logging system; but, if you have RunKeeper, Lifesum will merge with it and also merges with Moves, Withings, Endomondo, Jawbone, and Fitbit. A variety of diet plans—such as a low carb or 5:2 diets—are supported by Lifesum as well.
4. Lose It! (Android and iOS)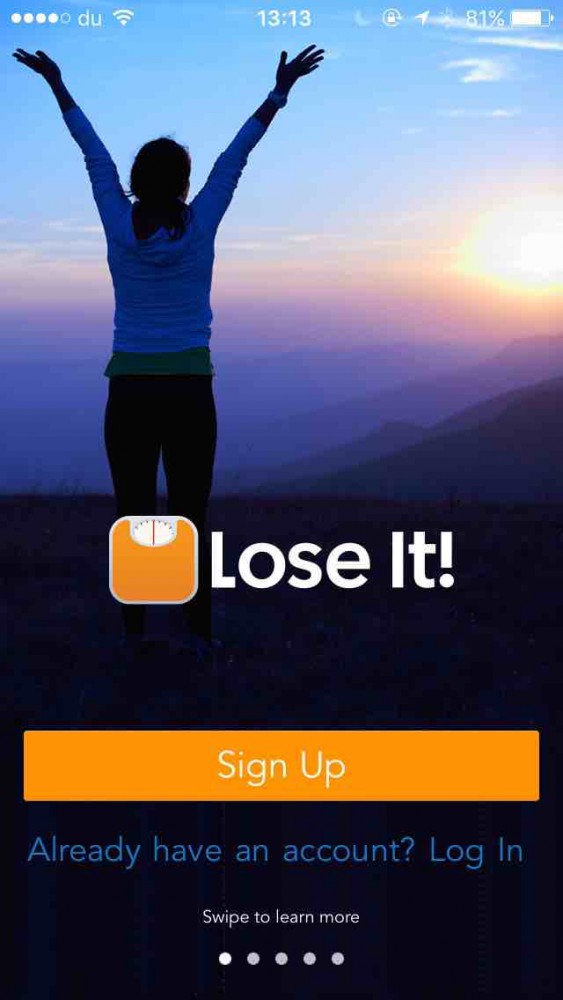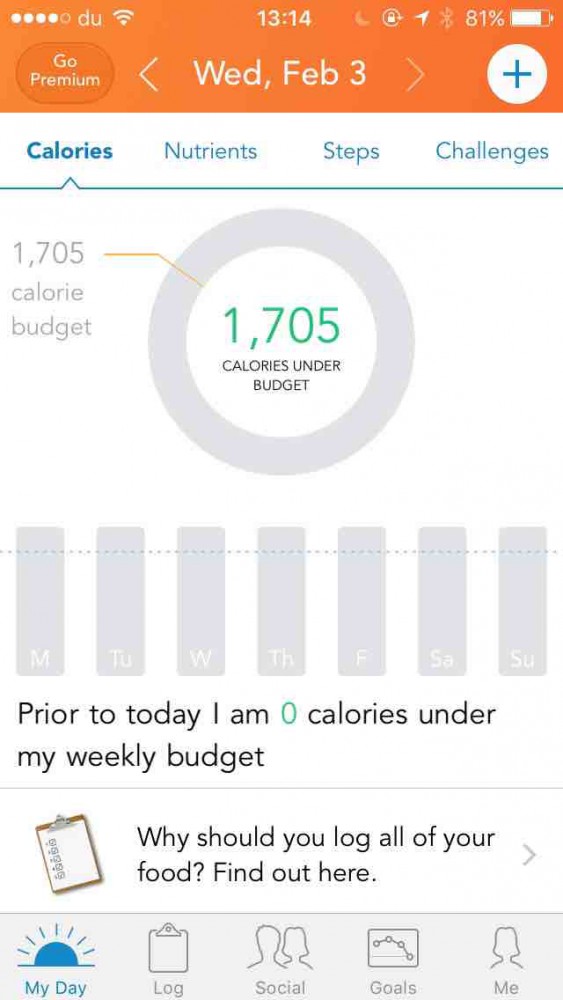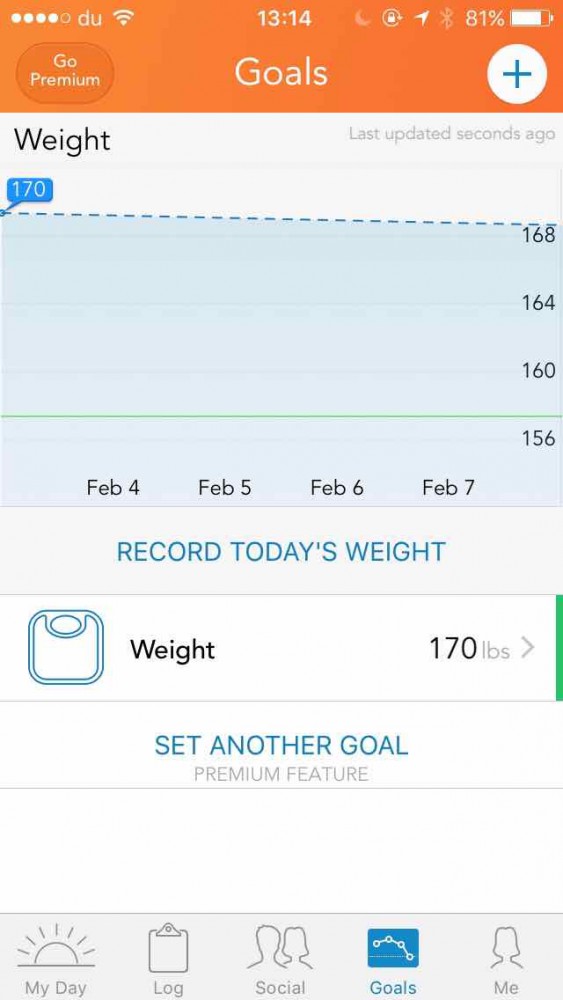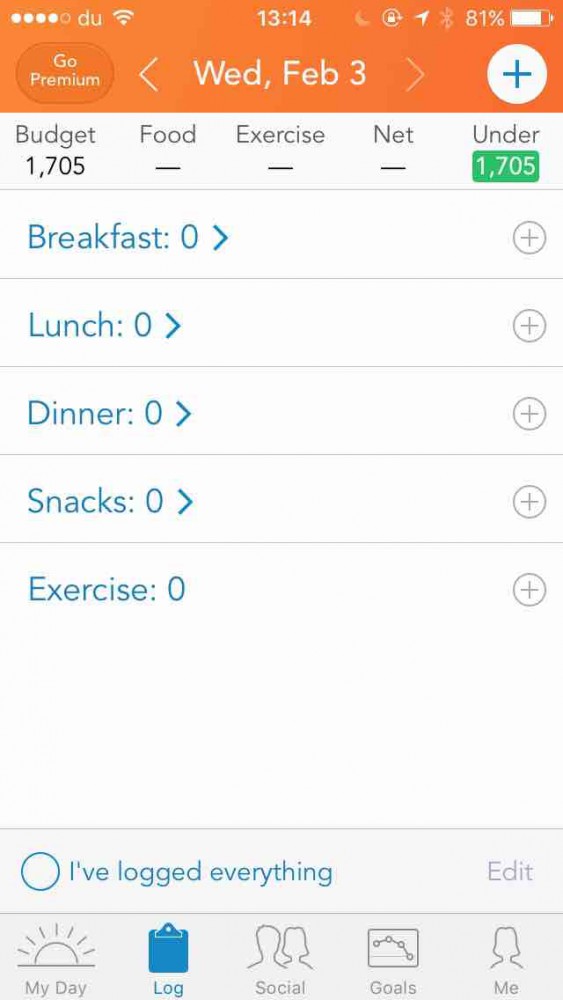 The name of this app that helps lose weight speaks of itself as this is a good health tracker with an exercise log and user-friendly food diary. The neat thing is a pedometer, or other fitness devices can be connected to Lose It!. Lose It! gives you a customized suggestion for your caloric intake which is determined by your height, goals, weight, and age. Then, on the home page, it'll display your consumed calories. As you lose weight, the changes are shown in a graph; you can view your data totals in weekly or daily tabs. A marvelous review of your progress can be found on the My Day section and will inspire you to keep going.
There's a large food database as well as a list of grocery stores, brand name foods, and popular restaurants. Each food is simple to enter and is represented by a cute little icon. Any foods you eat on a regular basis are stored, so they're quick to log later on. If you're entering a packaged food, you can use the handy barcode scanner. Do you often forget to log in your meals or snacks? No problem, this app allows you to set reminders!
Lose It! has some terrific premium features too. One is that it provides details about your hydration, sleep cycles, body fat and more. Another premium feature is that you can set your target for weight loss; then it provides an estimated goal determined by the weight you'd like to lose per week. Then you can begin entering your foods and observing your statuses.
5. Jawbone UP (Android and iOS)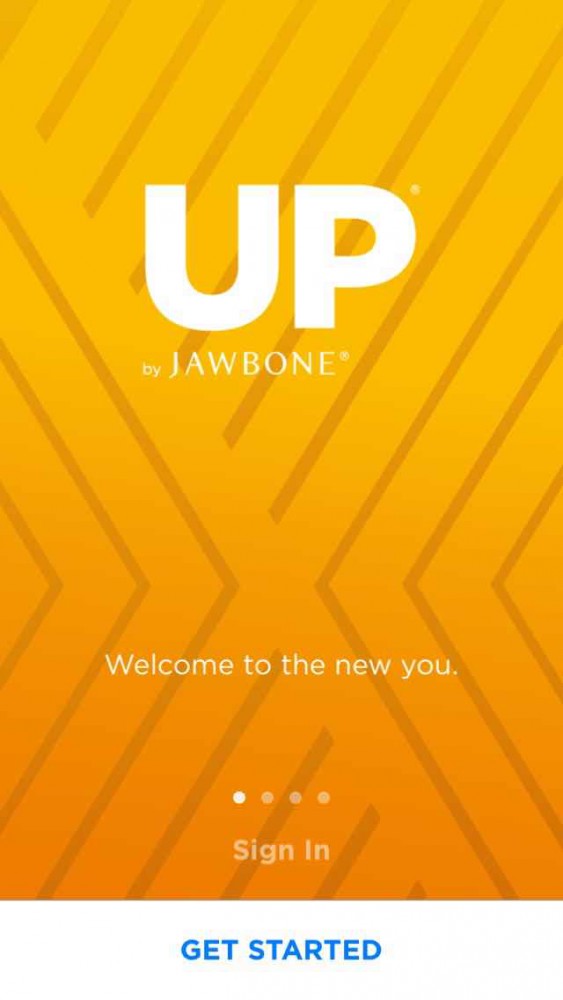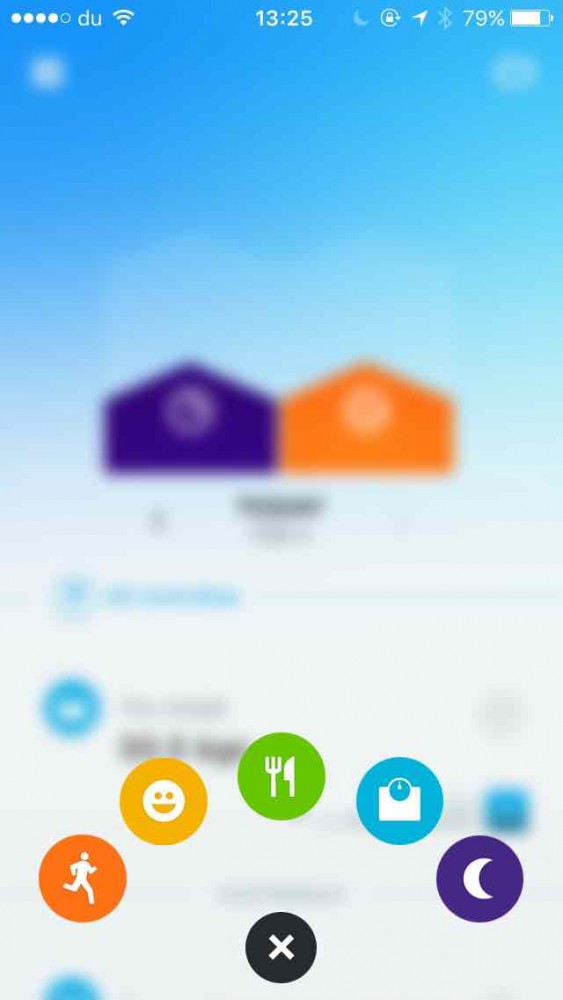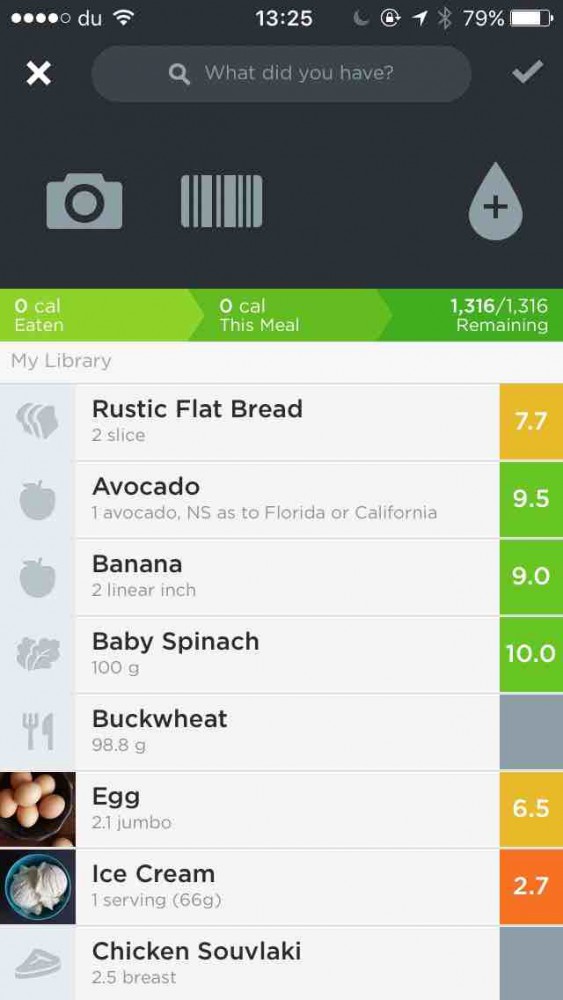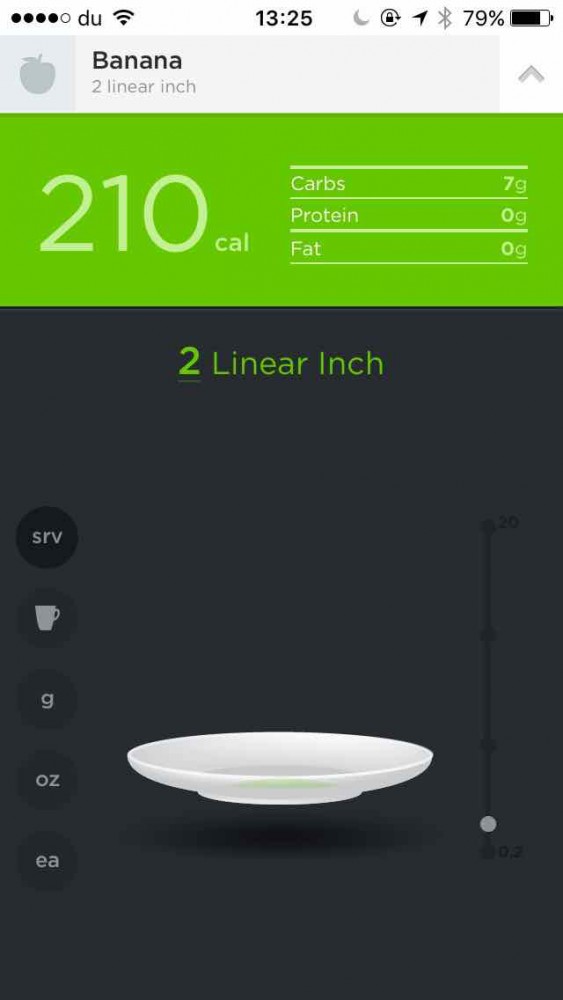 The Jawbone fitness trackers will track your sleep and movement, but it'll do much more too! It's one of the most precise trackers and app combinations out there, it's serious when it comes to counting calories and removes most of the guesswork. A multitude of sensors utilizes info on your weight, height, activity duration and intensity. The new version of the app contains big pictures with easy food log divided into food groups and meal times.
Like other calorie counter apps, Jawbone UP has a barcode scanner. You have the capability to snap pictures of your meals and add in portion sizes and nutritional data; this assists in maintaining a correct food diary. There are two other great features in this revised app: Smart Coach, an ingenious addition that gives you recommendations and tips to aid you in achieving your goals; Food Score is another fantastic feature that'll rate your food choices so that you're better informed and will, hopefully, make better selections hereafter.
6. My Diet Coach (Android and iOS)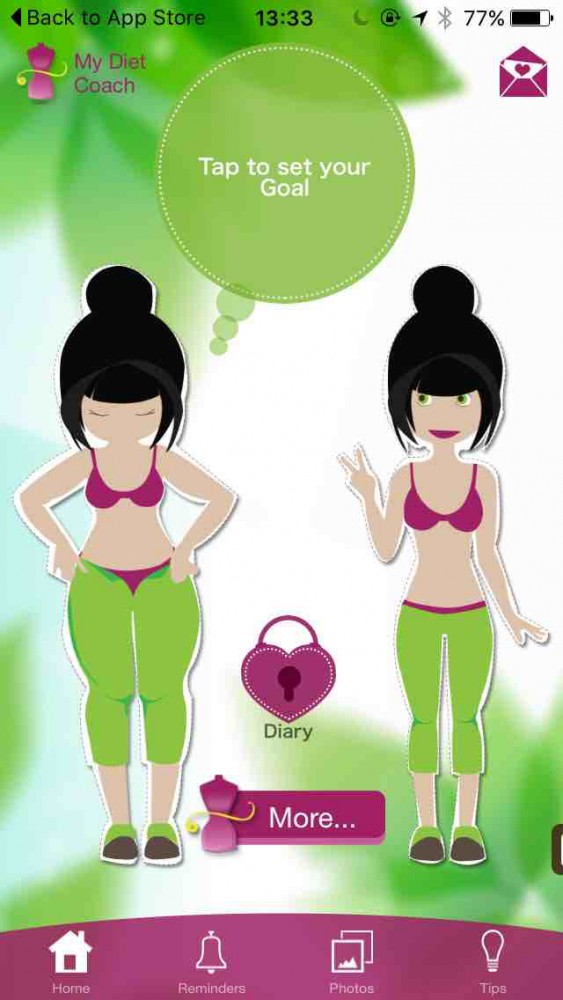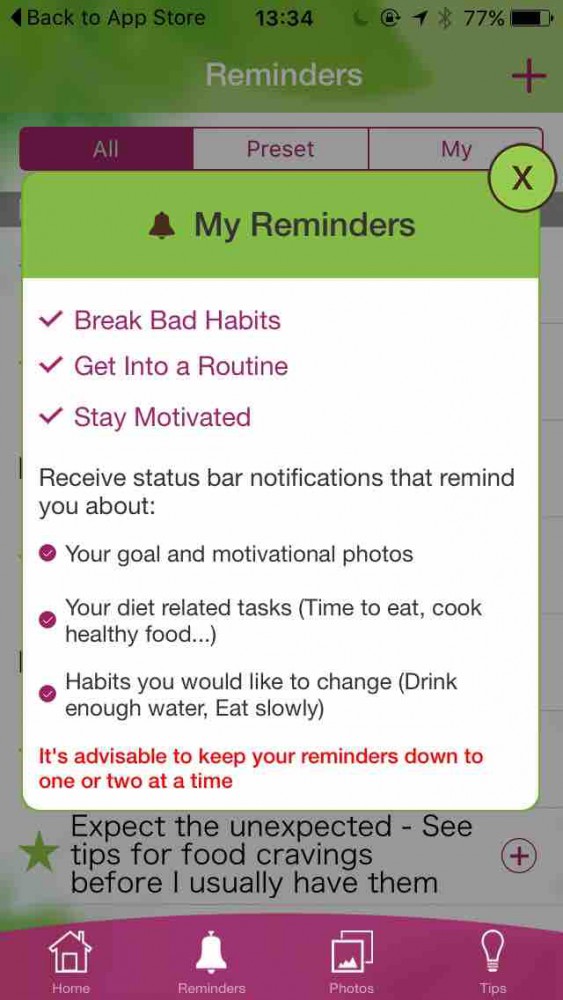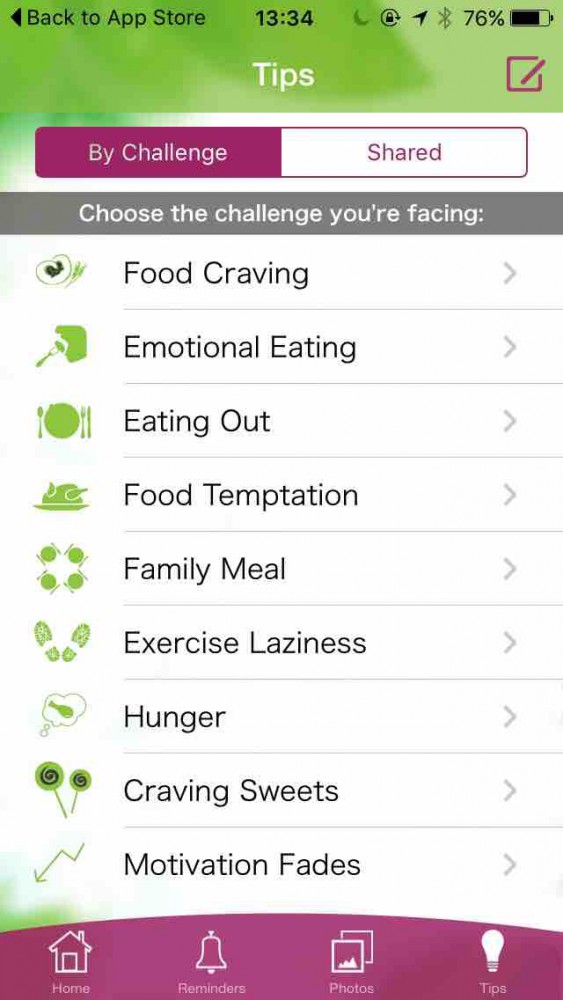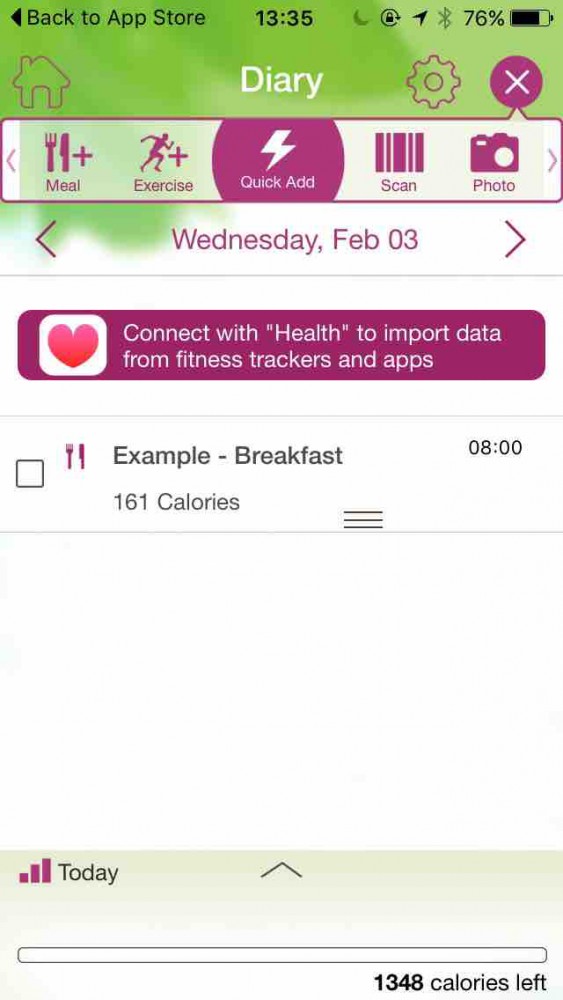 How you feel about yourself while trying to lose weight plays a big part in your success. My Diet Coach is an innovative app that helps people deal with the mental obstacles of losing weight.
To help you stay driven, there are an abundance of photos, tips, and rewards. The best part of this app is that it cheers you on to take tiny steps in altering your lifestyle so that, if you make a mistake, you won't feel terrible about yourself.
There are some key features such as a progress tracker, calorie counter, reminders to drink water or eat and challenges to perform. The Pro version gives you a panic button which is a lifesaver when you're having cravings! Another Pro feature is a weight chart which lets you see the tremendous progress you're making.
7. MyPlate (iOS)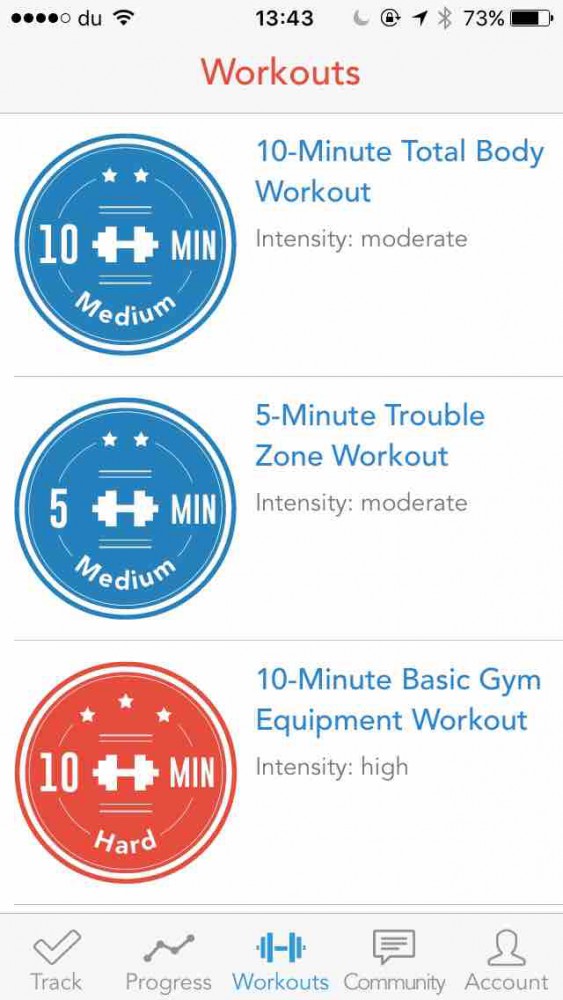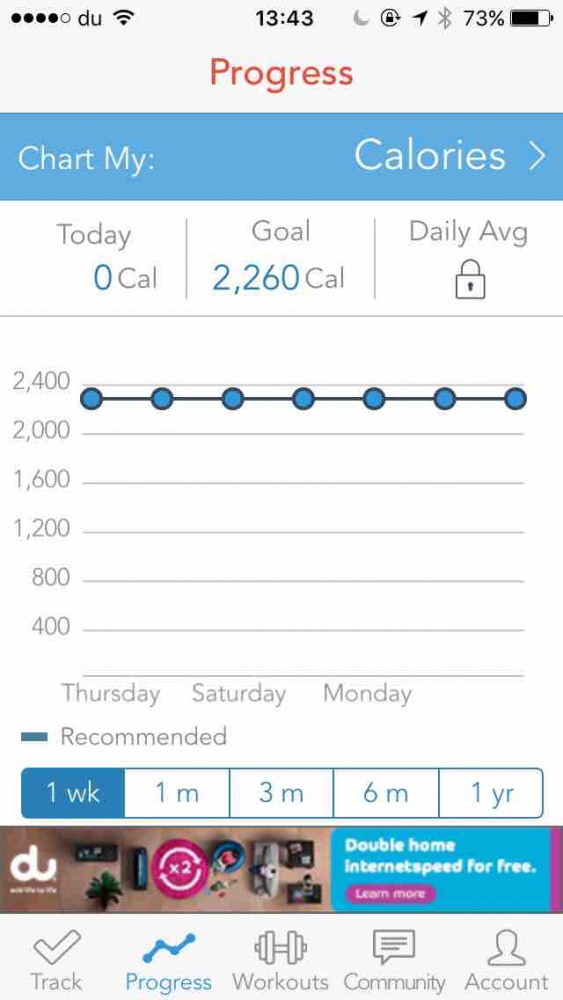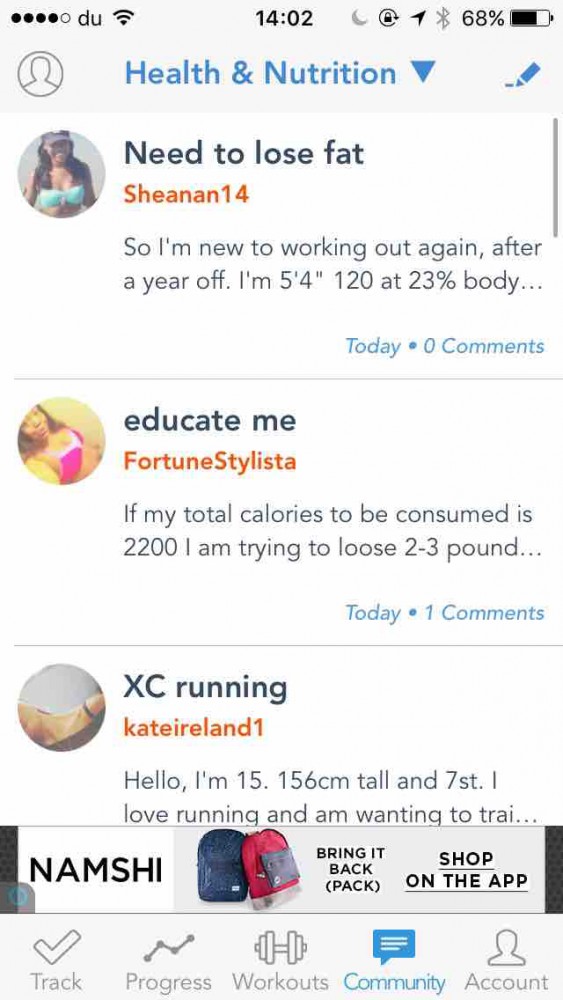 While this app tracks exercise and calories, it also monitors your activity. MyPlate will follow what you do during the day and automatically enter the calories you burn. However, MyPlate is a bit different in that as it follows what you eat in addition to how much. This user-friendly app also tracks the quantity of each food group. So, when you're on the go, you'll know you're consuming a balanced diet. There are charts you can view that'll compare your customized MyPlate food plan to what you actually eat. For example, you'll be able to easily see if you should eat more fruits or veggies rather than empty calories.
MyPlate allows you to enter in personal recipes. For instance, if you found a recipe for chili but tweaked it to make it your own, you can add it in your personal MyPlate food plan, and you'll get the correct nutritional details for that specific recipe.
Unlike other calorie counters which provide a fixed calorie count for every exercise, MyPlate has a large variety of exercises and levels. For instance, say you want to perform yoga; this app will present Bikram, Hatha and power yoga as options. By specifying the workout, you'll receive a more authentic calorie count.
8. Fitbit Built-In Calorie Counter (iOS, Android, Windows)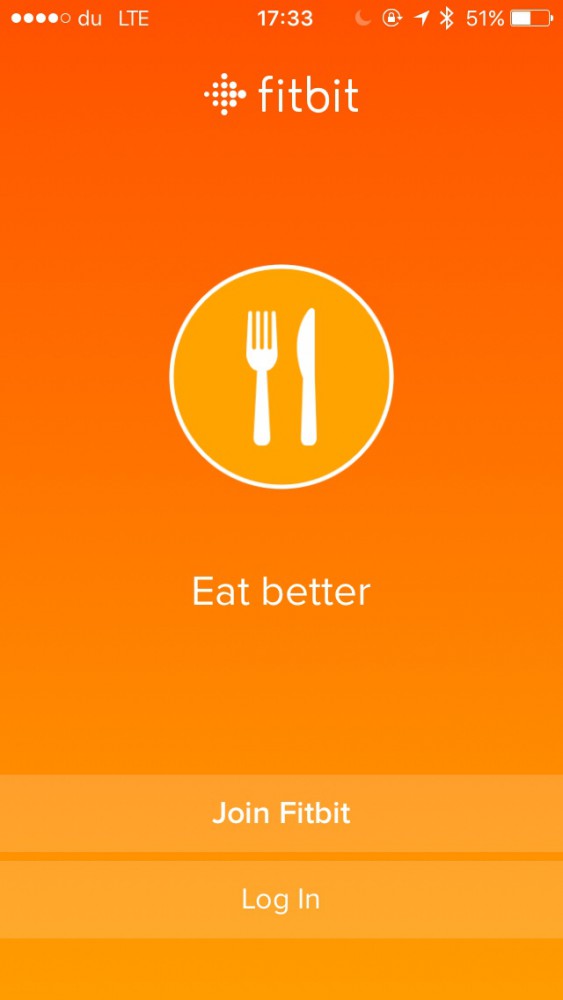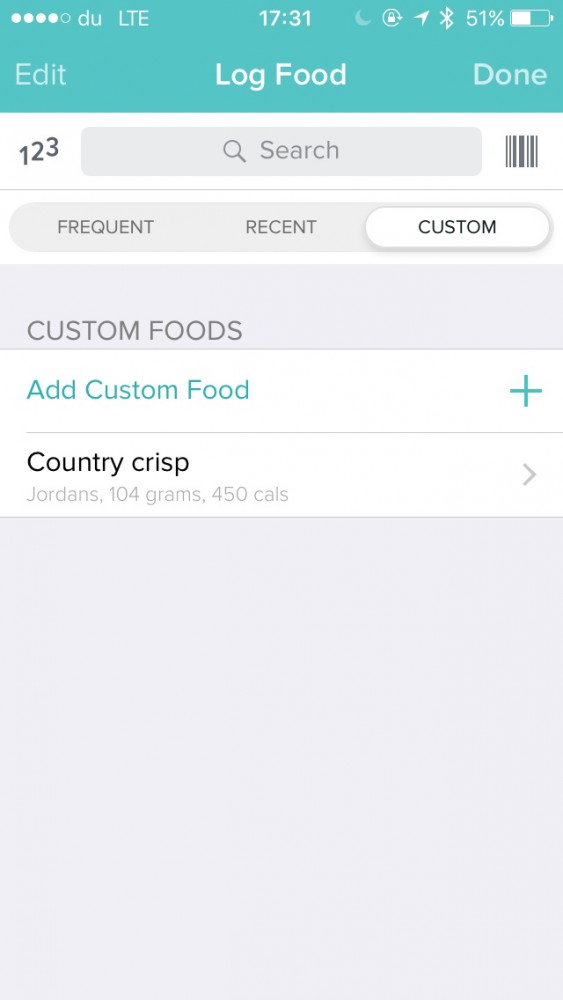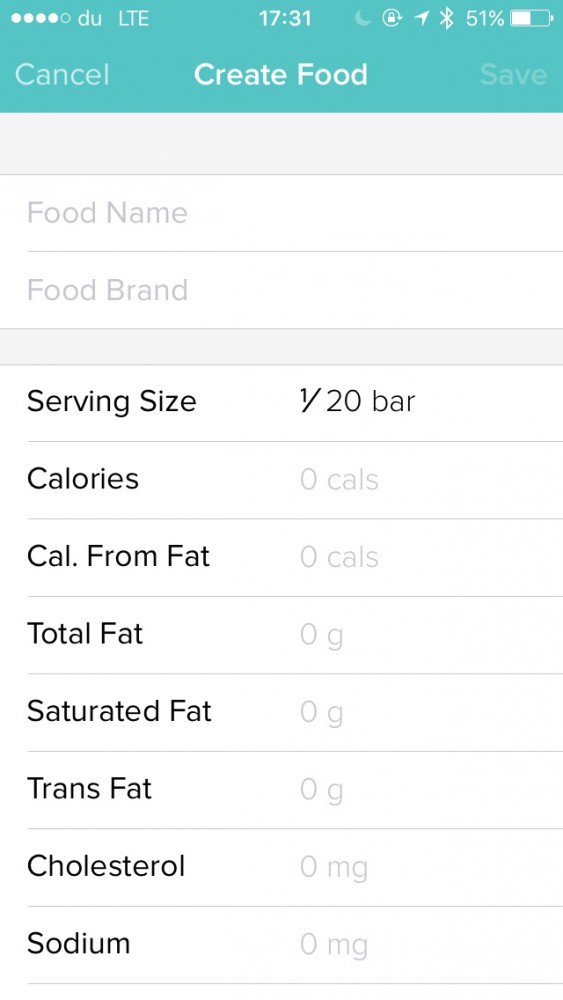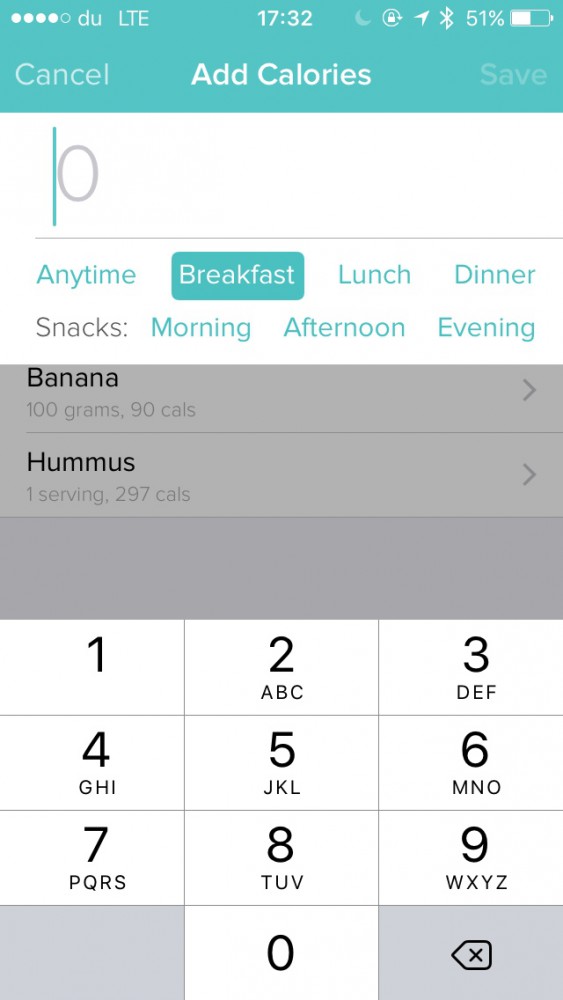 This app is a terrific way to monitor your fitness and health. Aside from the basic features like traveled miles, minutes you're active, step counter and calories burned, the Fitbit app can be your fitness diary.
Likewise, if you need to lose some weight the app can be your food journal. You can search 350,000 foods in the Fitbit food database or enter personalized foods. While shopping at your favorite grocery store, a barcode scanner comes in handy when logging in a packaged food. Another great feature is being able to easily gauge calories in a particular meal. How? From the food database, select a similar meal and alter it according to preparation and ingredients. If you consistently eat that meal, the Fitbit app will autocomplete when you enter that meal. That's a clever feature!
There's an intriguing feature combining the activity tracker and food-logging ability; it's called Calorie Coach. This lets you create a food plan with goals for weight loss. Then you can survey how many calories in versus calories out you'll want to aim for every day. The Coach will determine how much you move during the day and change your caloric advice accordingly. Plus, you'll be able to get easy-to-read charts which will aid you in staying motivated.
9. Calorie Count (Blackberry, iOS and Android)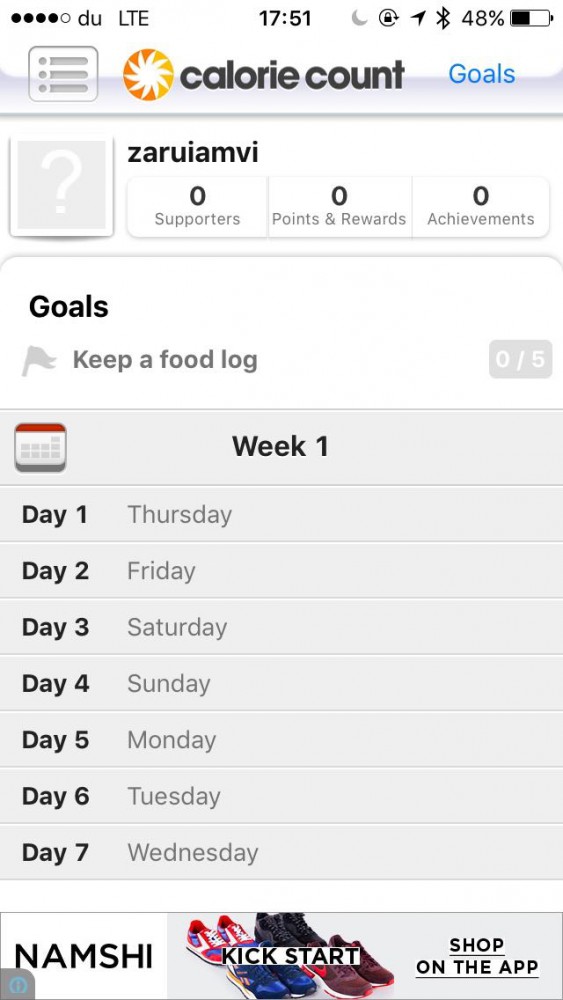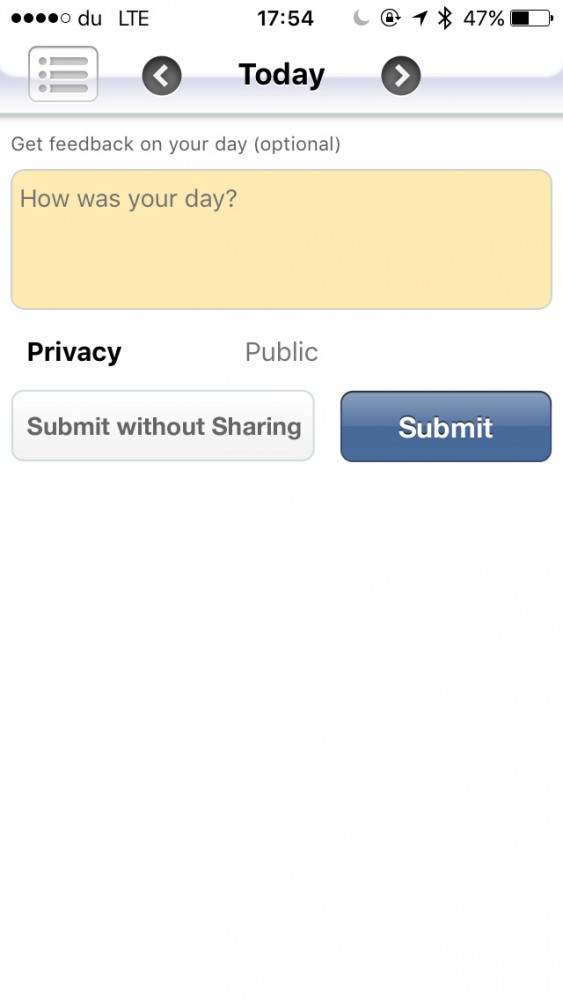 People use this app as a personal nutritional coach, fitness partner and a diet program. Through your customized account, you'll have access to an exercise log, nutrition data, a food diary, diet analysis and a weight tracker. It's so easy to meet your weight loss goals by observing your weight loss progress, calorie needs, nutrition analysis, and daily calorie count.
Before you go out to eat or to the supermarket, you can use Calorie Count to explore entire meals or healthy food choices via the nutritional database of over 250,000 foods. If you're always on the run, you can still make healthy choices by having this app with you so that the nutrition details are in your hands while eating at your favorite restaurant. This app even has a recipe browser, or you can make your own meal. Then you can locate nutritional facts and, with the recipe analyzer, produce a nutrition label. No matter what diet you're on—low fat, vegetarian, low carb, diabetic or even pregnant—you'll discover individualized nutritional details about the nutrients and calories you consume as well as what you're required to eat.
10. Oatsy Calorie Counter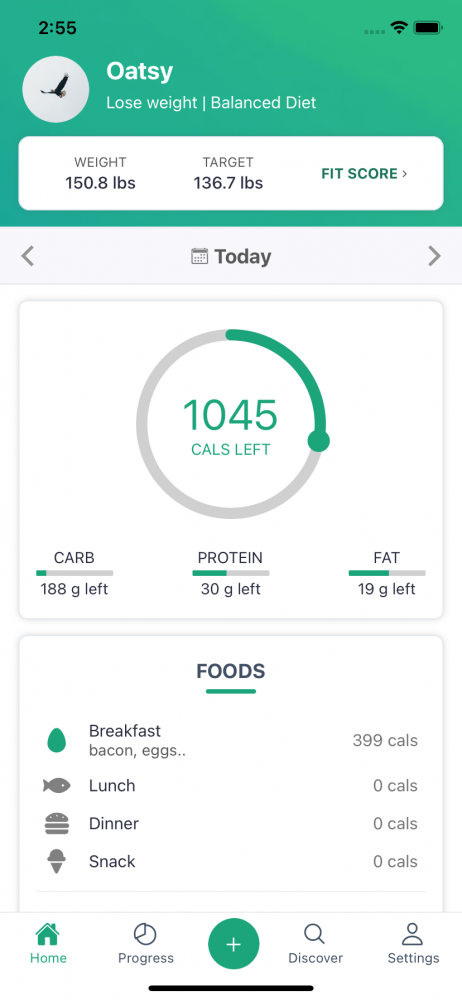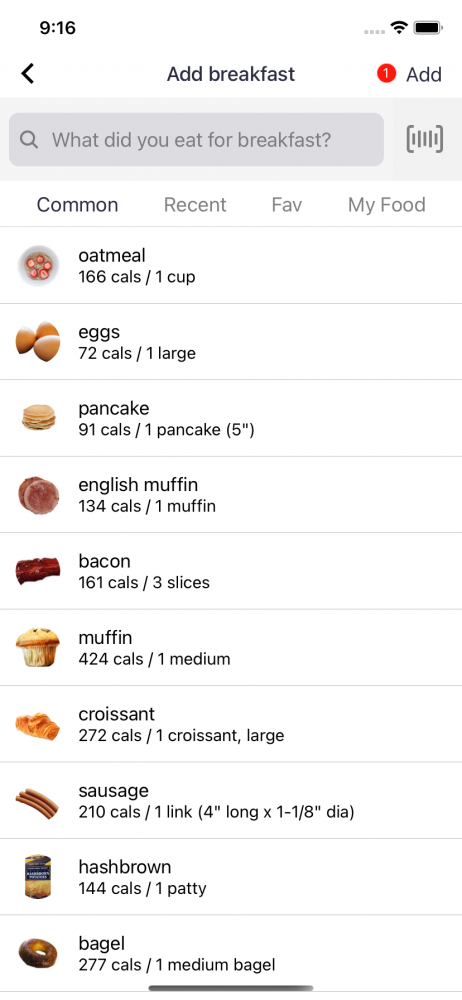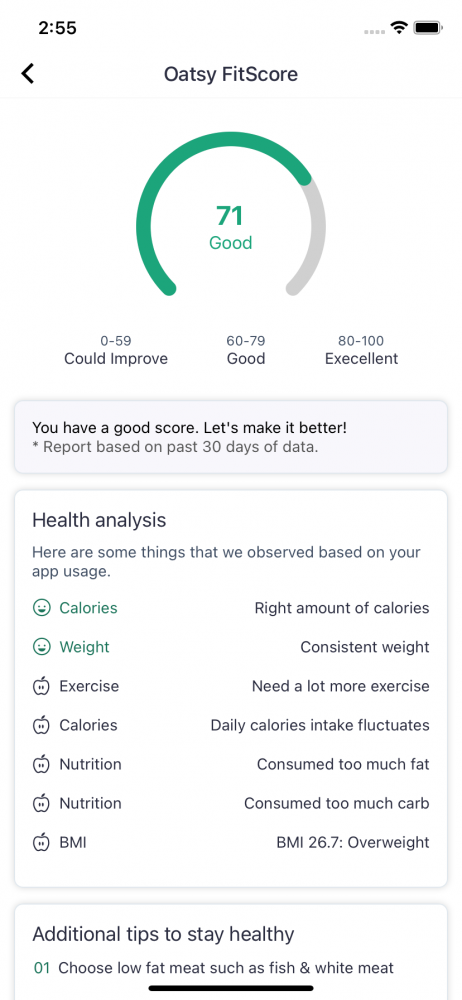 Out of every app in this list, Oatsy is the only one that is absolutely free - there are no monthly plans or in-app purchases. The comprehensive nutrition counter app offers just about every feature you need, from macronutrient tracking to custom recipes. The food tracker has a database of 500,000+ foods and allows you to save your own custom meals as well. You can use charts to track your progress over time and set goals that are specific to you.
A spectacular thing about Oatsy is that it maps out your nutrition journey in a very clean and simple way. Oatsy's FitScore gives you a score based on your caloric intake, macronutrient consumption, and exercise. Their health analysis lets you know what things you're killing it in and where you need to improve. The app tells it exactly how it is and incentivizes you to keep on the path towards your goals. They also have a widget so you don't have to go into the actual app to track your progress. Oatsy is a solid option for those wanting a completely free and comprehensive nutrition tracker.
Now that you've read about the calorie counter apps, why not choose one—or a few—to try out? Even if you don't need to lose weight or learn to eat healthy, these fantastic apps will assist you in keeping your fabulous shape. Counting calories shouldn't be an arduous task, and these apps will make eating healthy fun!
Photo Credit: Shutterstock
Additional reading:
6 Pedometer Apps That Will Seriously Change Your Life