1. The Zip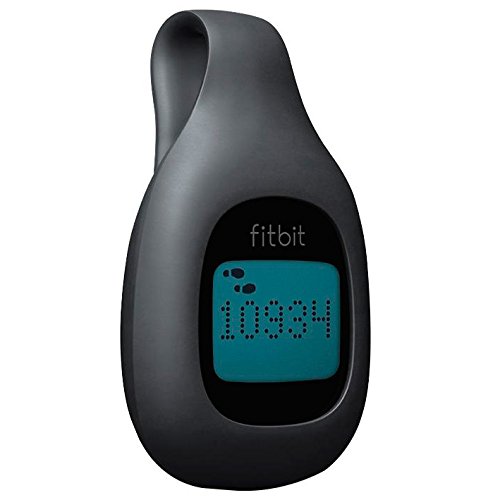 From 59.99
Let's start at the beginning. The Fitbit Zip is a small, clipable device with four colour options. The Zip is like a souped-up pedometer that tracks steps, calories burned and distance travelled. Plus, all Fitbits use Bluetooth to update progress and track goals. This means it's easier to use than a traditional pedometer as it has no buttons and requires no resetting from the user.
The Zip is in the everyday fitness family, and it works for anyone. The zip is great for:
People who need to be more active
Those who need a little motivation to exercise
Casual exercisers
Photo Credit: Amazon
2. The Flex 2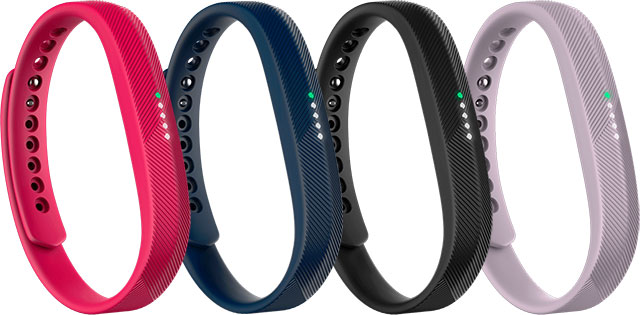 From $99.99
For something that packs a punch but is still in the everyday fitness category, let's look at the Flex 2. The Flex 2 offers more versatility than some other Fitbit wearables because it can be worn on the wrist or neck. Additionally, the tracker is removable, so multiple bands allow wearers to swap wristbands to suit their style and mood. The Flex 2 tracks what the Zip does along with active minutes and sleep. SmartTrack technology automatically identifies, tracks and records workouts. All you have to do is exercise, and the Flex 2 does the rest!
The Flex 2 is right for:
Fashion conscious individuals
Those who sit for long periods and need reminders to move.
Swimmers. Fitbit devices are typically water-resistant, but the Flex 2 is waterproof, so it can go to the pool, ocean or any body of water you dive into.
Photo Credit: Gadfit
3. The Charge 2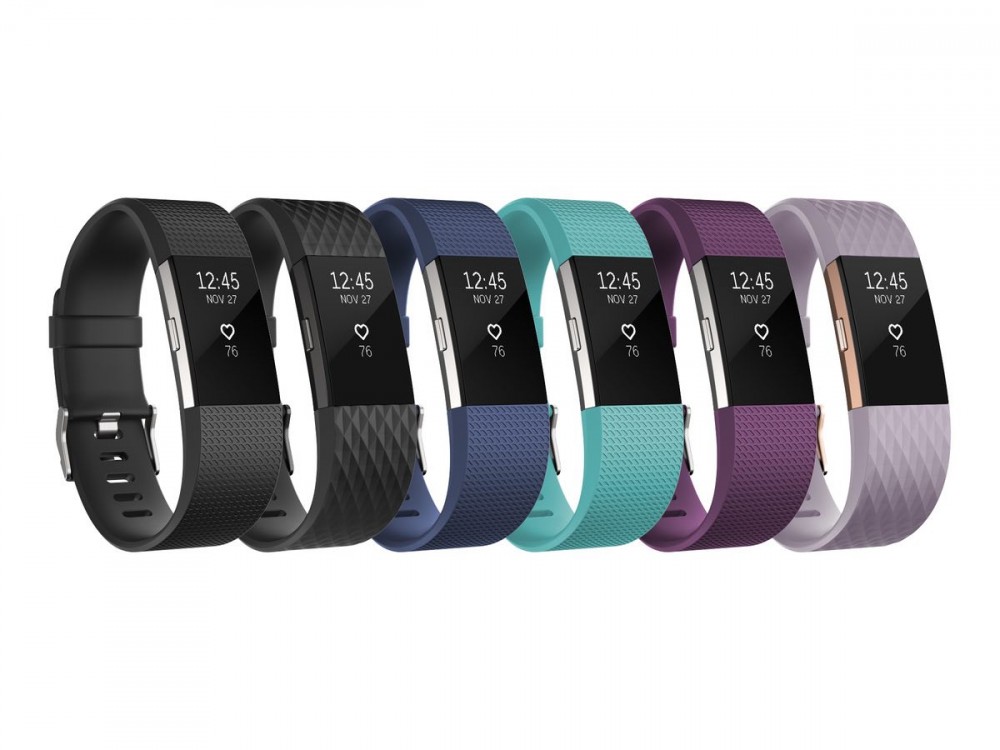 From 148.95
The Charge 2 is part of Fitbit's active fitness line. This comprehensive tracking tool monitors everything the other models do as well as oxygen intake and heartbeats. The Charge 2 and Flex 2 both last up to five days without charging. The PurePulse heart-rate monitor takes readings every five seconds while a Cardio Fitness Graph helps measure overall fitness and lets you see your progress. Is there anything the Charge 2 can't do? Not much and the OLED display allows you to view notifications from your phone. There's even breathing exercises for moments of stress.
The Charge 2 suits:
Exercise enthusiasts and those committed to working out
People who want to track their active lifestyles.
Health conscious individuals
Photo Credit: Gazettereview
4. The Surge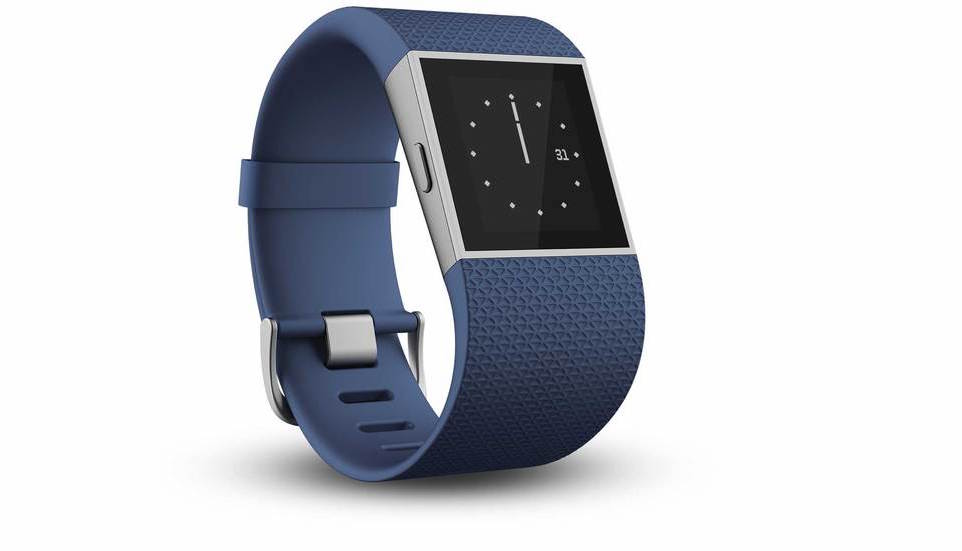 From $249.95
For the most advanced features, the Fitbit Surge is about as fancy as it gets. Categorized as a performance fitness tracker, it blurs the line between activity tracker and smartwatch. It lasts up to 7 days without battery, and you can control your playlist from the OLED screen. It has the same activity tracking features as the Charge 2 but also comes with GPS tracking. This means you can review routes and look at pace, distance and elevation climbed. Additionally, there is better heart-rate monitoring as you can set heart rate zones to instantly check how hard you're working.
The Surge is best for:
Athletes
Those committed to endurance activities, cross-training or strength training
Runners and bikers
People who want an in-depth way to track progress
Photo Credit: Evanscycles
5. Alta HR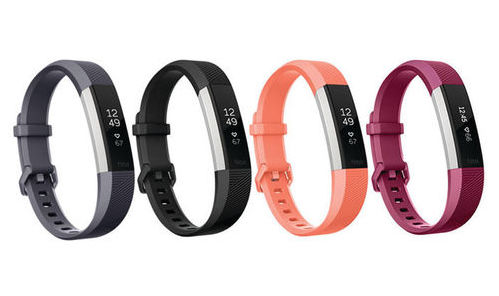 From $149.99 on Amazon
The Alta HR, like the name implies, monitors your heart rate while also offering food, sleep and fitness tracking. The HR monitor works around the clock and pairs with the sleep monitoring to identify how well you slept by measuring how long you are in light, deep and REM sleep. This is only one of the benefits of the advanced PurePulse monitor as it also makes for more accurate calorie and cardio measurements. The slim wristwatch-like band does have a time feature and is customizable with different color bands.
Alta HR users:
Feel seriously about health and fitness
Enjoy exercise and working out
Need relatively advanced tracking features
For a scaled-down version of this tracker, the Alta is available and priced at $129.95 on Amazon. Both bands are water-resistant and monitor steps, time active and distance walked. The Alta is in the everyday fitness group, but the Alta HR is comprehensive enough that even those who are more serious about fitness can get value from it.
Alta users:
Track basic activity
Want motivation to stay fit
Photo Credit: Brookstone
6. Blaze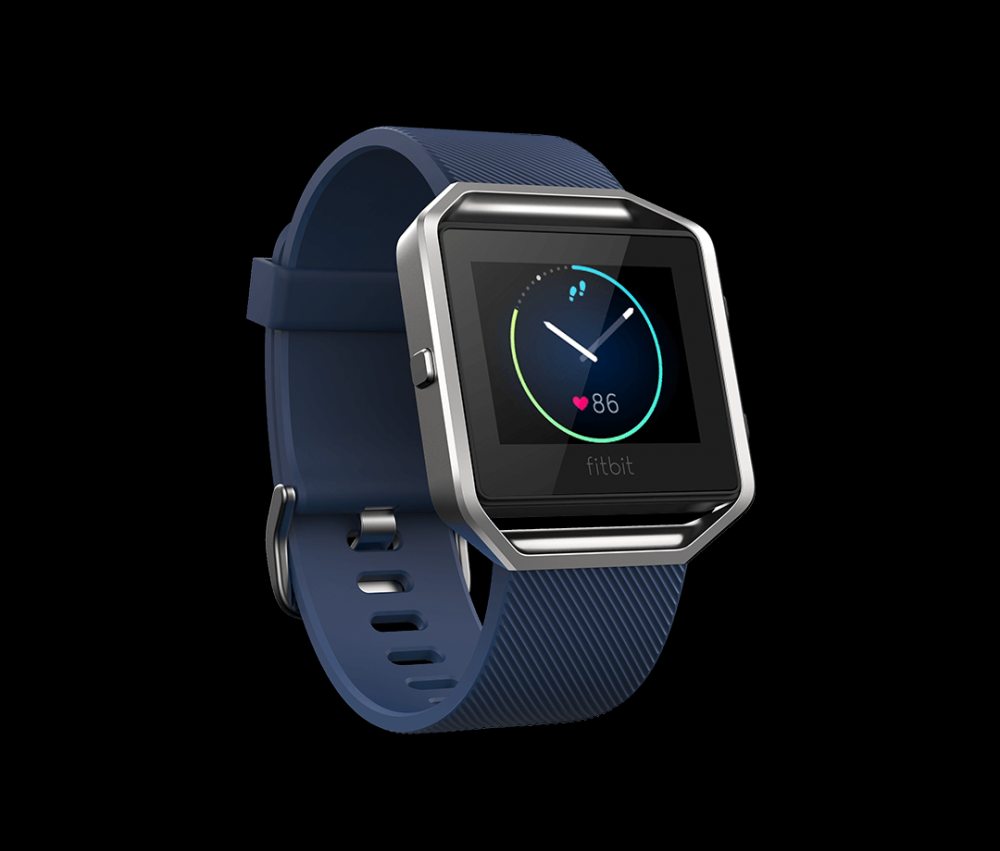 From $198.95 on Amazon
The classic and modern types can both find something to like with the Blaze. It has a more traditional watch style but is packed with features that the tech-savvy will love. The good news is that this tech is user-friendly. The Blaze has the same trackers as the Alta HR, and both also have a food log and phone notifications on the touch screen devices. The Blaze enables users to stay fit in multiple ways because the device has a multi-sport mode that provides real time stats. The Blaze also has a GPS connection that tracks pace and duration while mapping routes. As if all this isn't enough, FitStar workouts also appear onscreen to coach users. It's easy to see why this model is for active fitness.
Blaze users:
Play sports and are athletes or into cross-training
Like walking, running or jogging
Want both a fitness tracker and watch
7. Aria 2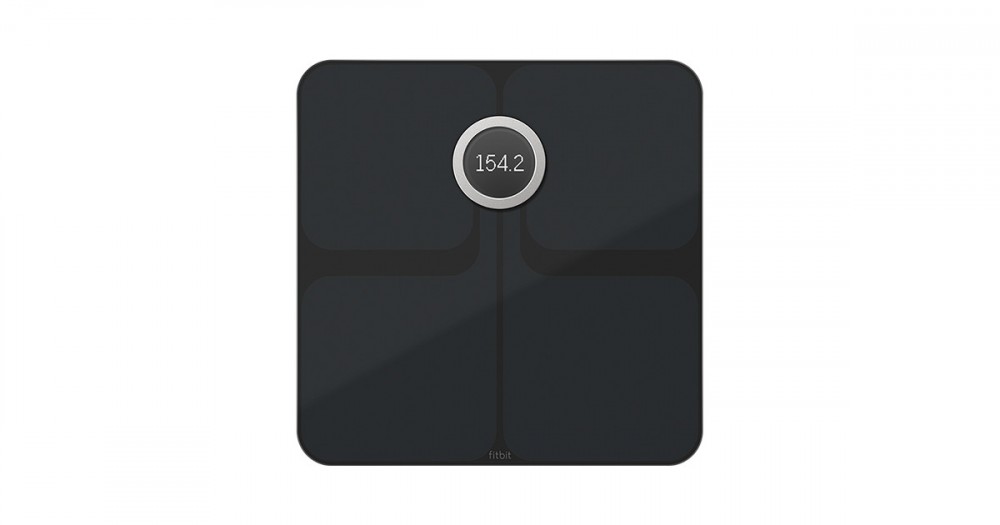 From $129.95 on Amazon
One of these things isn't like the others. The Aria 2 isn't a fitness tracker but can complement your wearable device as this scale syncs stats to your Fitbit dashboard and measures weight, BMI, lean mass and body fat percentage. The sleek, stylish design makes it easy to incorporate into any home, and it can save and store information for eight people. There's no need to worry, it keeps each person's data private.
Now for Fitbit's newer offerings.
8. Ionic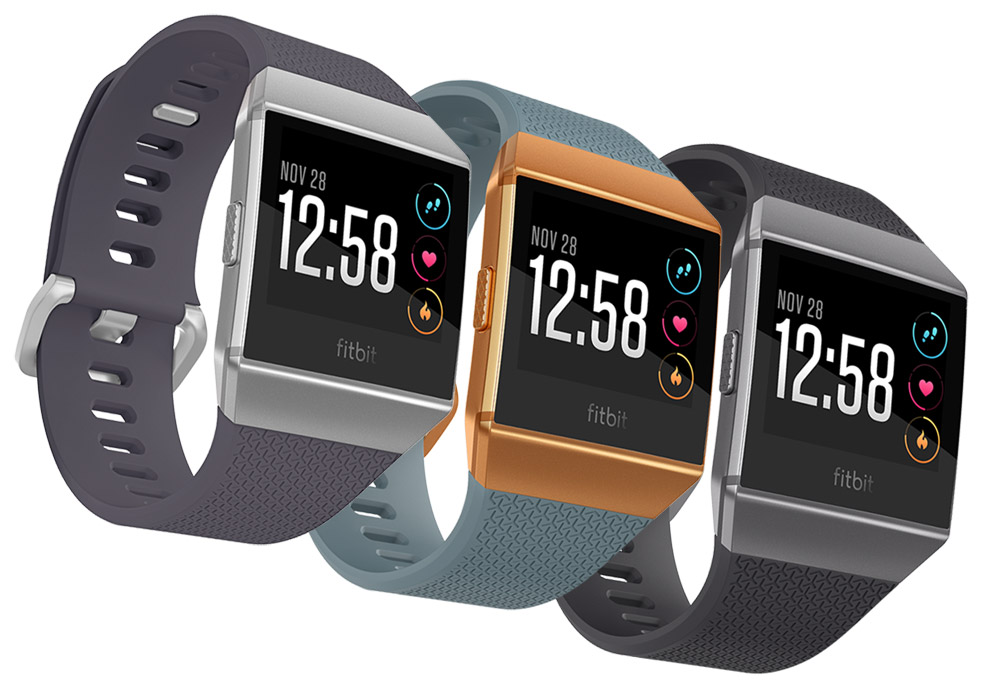 From $298.99 on Amazon
Like the Blaze, this is a smartwatch and fitness tracker combo. In addition to the other features like coaching, workout modes, GPS and heart rate monitoring, you can play and store music with the Ionic. It holds 300 songs and also has a quick payment feature. The Ionic is also waterproof.
Ionic users:
Like the latest technology
Commit to their exercise and workout routines
Want to swim with their fitness tracker
Photo Credit: Androidpolice
9. Flyer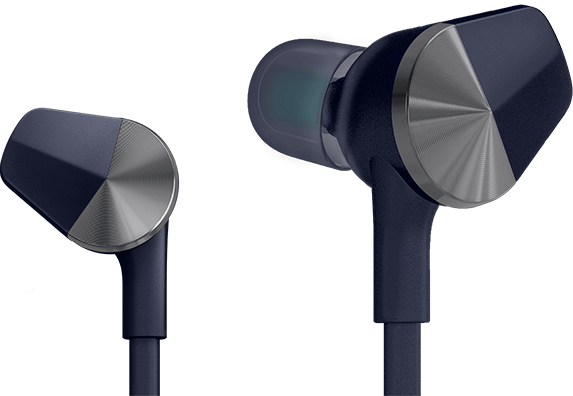 From $129.95 on Amazon
Another deviation from fitness trackers, the Fitbit Flyer Wireless Headphones are built for those who like listening to music while working out. The earphones are sweat proof and versatile as you can also take calls with them, which is made easier by three button controls that switch and pause songs and answer and end calls. The Flyer connects to two Bluetooth devices at a time. While it can pair with other devices, it is designed for use with the Ionic.
The right Fitbit for you may depend on your current fitness level and what your goals are for being healthy. For a quick comparison tool, you can also compare wearables here. This sums up some of the different devices Fitbit has to offer.