The Apple Watch 2 is out and has several awesome new features we thought you should know about. So let's get right to a review of the new Apple device!
Design & Display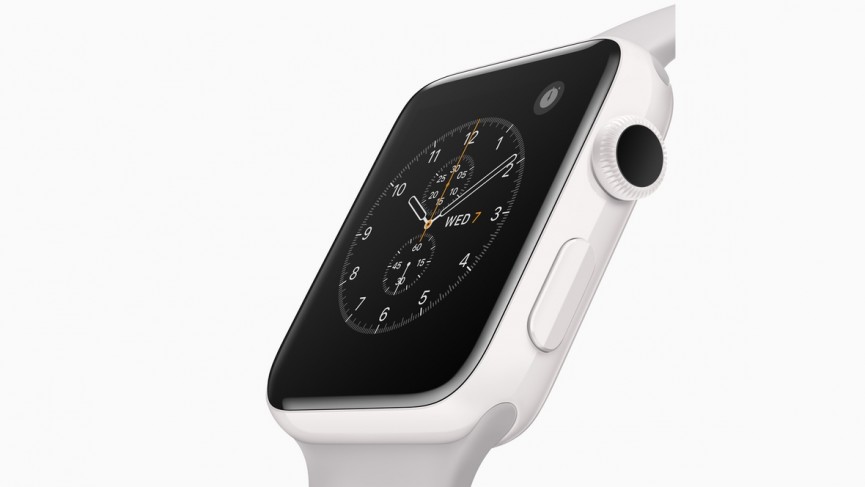 Photo Credit: Wareable
You'll notice right away that the design of the Apple Watch 2 and display size hasn't changed from its predecessor. You'll still get that same premium quality of the spinning crown on the watch's side, curved edges, and formed glass. Although this isn't a reason for the high cost, it qualifies it somewhat.
On the back of the Watch 2, there are four LEDs for the heart rate monitor. They determine how fast your heart's beating by pulsing below your skin. At first glance, these LEDs look bulky; but when you put the watch on you'll find they support some terrific features in the Watch 2 and you don't even see the LEDs.
Despite the fact that the Watch 2 is a top-quality gadget that's equipped with a larger battery, GPS and is now waterproof, you'd think it'd be a thick watch and heavy on your wrist. But it's not!
The only issue that Apple has yet to solve is the difficulty of changing straps. The slots that the straps fit through are small and the buttons that release the band are small and tough to press. Hopefully, this will be rectified with the next Apple Watch.
As for the display, there are a few key changes that many people are going to love:
This watch's display is noticeably brighter than the original watch and can be viewed in any light.
The black background is switched off when you're not using the watch. This enhances the white element brightness and saves the battery.
The display has been expanded to include a wet mode which automatically activates when you switch on the swim tracking. What does the wet mode do? It'll lock the display so that the touch functions are disabled. In other words, when you're in the pool, the moving water won't be thought of as input and order an Uber for you! To unlock the wet mode just turn the digital crown and, when it's completely clear, you'll hear a pulse from the speaker that pushes out any excess water. How neat is that?
Performance and Software
Photo Credit: Macworld
The new dual-core processor is the biggest update in this Apple Watch 2. Compared to its predecessor, this watch speeds along with a ½ GB of RAM. However, the response time isn't immediate; going from one app to another is fast, and info is updated in the background now. Yet opening the dock—where the ten most used apps are stored—isn't as quick as it should be. You may also discover that some apps take a while to sync at first, but this should go away after using the watch for a couple of days. If you want to remove an app or change settings on your Watch 2, you'll need to dig out your iPhone and use the very complicated Watch app. There is an abundance of settings with several crossovers from the original WatchOS version. There are only a few things, such as brightness, that can be altered directly from your Watch 2.
Unfortunately, Apple didn't put in an "always on" feature, so you still have to lift your wrist to turn the screen on. But this isn't bad thing since it would drain your battery. So some people may find that this isn't really an issue for them.
With all of that, the new operating system's blend of graphic ability, overall efficiency, and enhanced processor makes the Apple Watch 2 a powerful platform.
The WatchOS 3 is a terrific combination of software and hardware that has some magnificent tricks which utilize the watch's hardware!
What wonderful new features does this Apple Watch 2 have?
Watch Faces – The original Watch had Mickey Mouse. But now his pal Minnie joins him, and she comes wearing different outfits to match your band color! If you prefer a simple watch face, try Numerals. The progress and fitness rings that display your daily activity have also been developed into watch faces. It's easier to select watch faces too by just scrolling through, and putting them in your preferred order.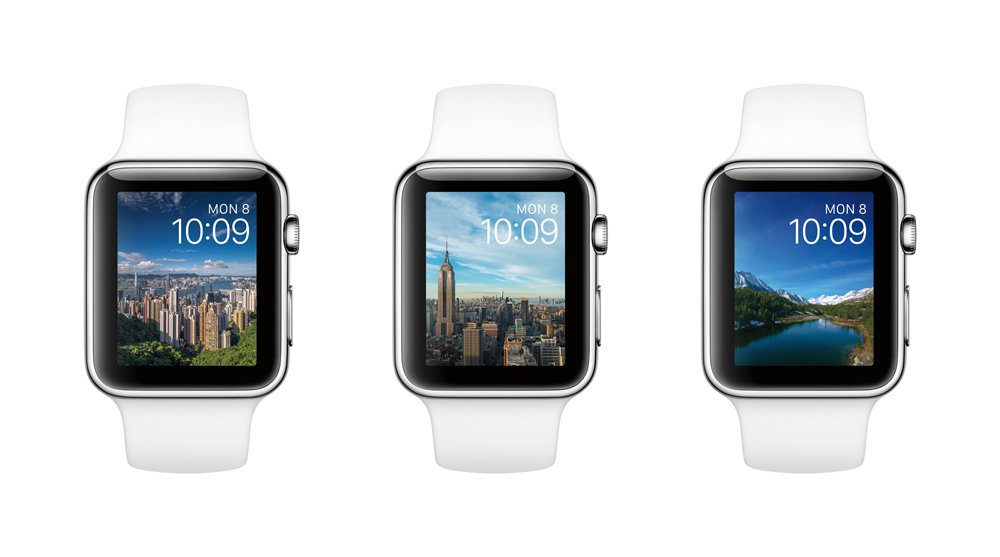 Photo Credit: Macworld
Activity Sharing – There's a new fitness app that's adjusted toward motivating you more, and you can look at your friend's and family's rings in the Activity Sharing app to see how they match up to your rings—you can even sort the rings in order of your importance! "Talk" via the app with Smart Replies, Scribble and messages. After your workout, you can send an audio message and your heart rate to your friends and family. Cool!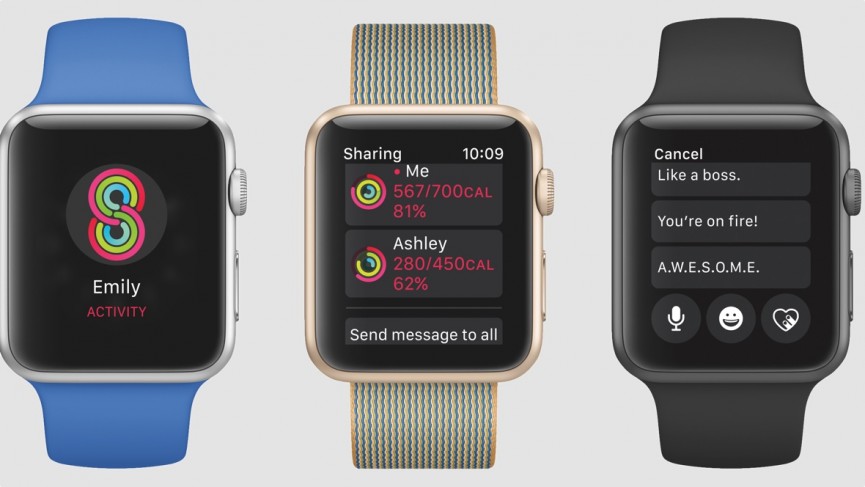 Photo Credit: Wareable
Breathe – It's a type of yoga that teaches you to stop and rest once in a while. Access the app through the dock and all the information will appear on the Watch 2's face. You can modify the time limit for each guided deep breathing session, and breathing techniques are visualized. When you've finished the session, the app checks your heart rate and displays a summary. A useful feature of this app is the Smart Reminder to assist in making Breathe a routine.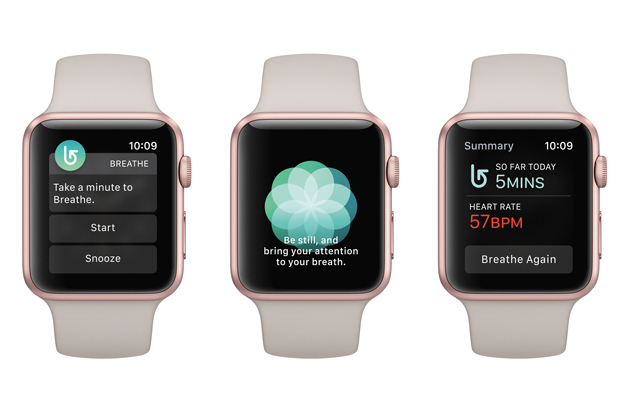 Photo Credit: Cio
Scribble – You can quickly send a message reply with this app by drawing letters on the screen in Chinese or English; it's even compatible with the chosen language on your phone. You don't have to worry about drawing tiny letters because the letters appear on top of each other.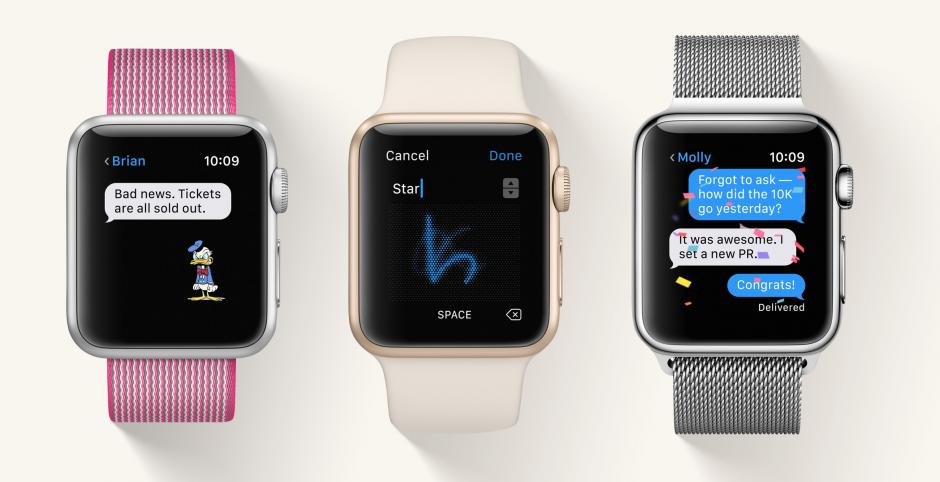 Photo Credit: knowyourmobile
SOS – This is a handy emergency app that you access when you press and hold the side button. Once pressed, it shows a countdown on your Watch 2 or phone to dial 911 and once connected it'll send out messages and location info to all your important people—it even displays your medical ID on the screen! Wow! If you're traveling abroad and have an emergency, there aren't any worries because Watch 2 knows international emergency numbers too!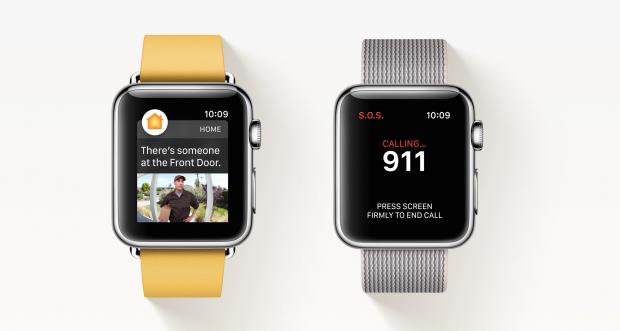 Photo Credit: knowyourmobile
Wheelchair Settings – This new app is great for those in wheelchairs; it takes the methods for pushing the wheels and turns it into fitness! There are special activities—like Time to Roll—and settings with optimized rings.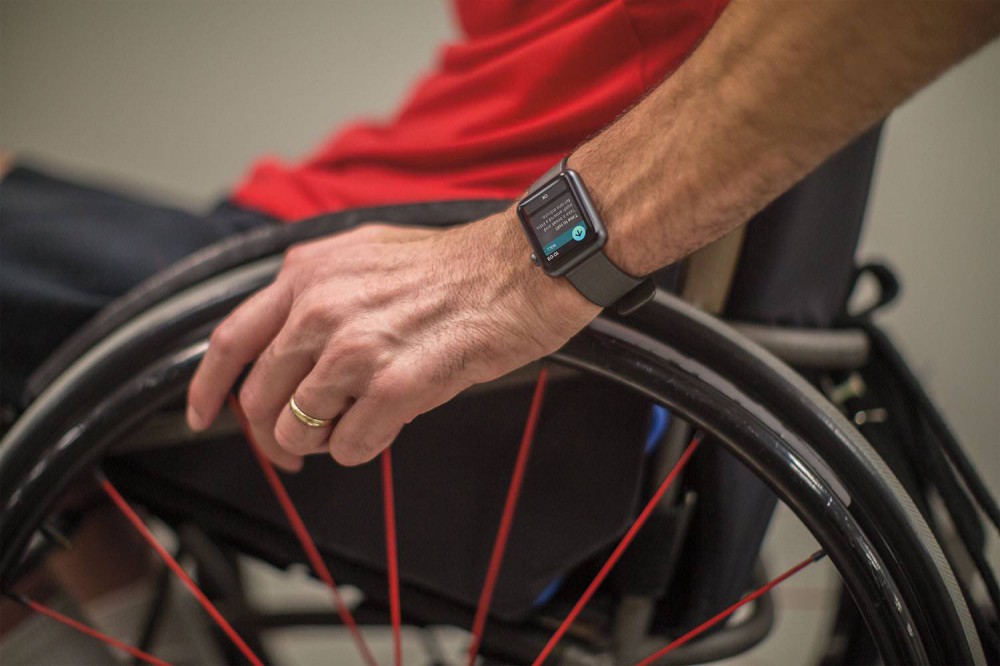 Photo Credit: Newmobility
Messaging has improved too; all you need to do is tap twice to reply to one, and you can use the new animated stickers to make it more "you". You can access your messages, which scroll down from the top of the screen, in the new Control Center. The Control Center appears in the dock when the screen is swiped up from the bottom. It consists of an option to turn on airplane mode, view battery power, a silence the watch option and other things.
GPS, Workouts App, and Other Stuff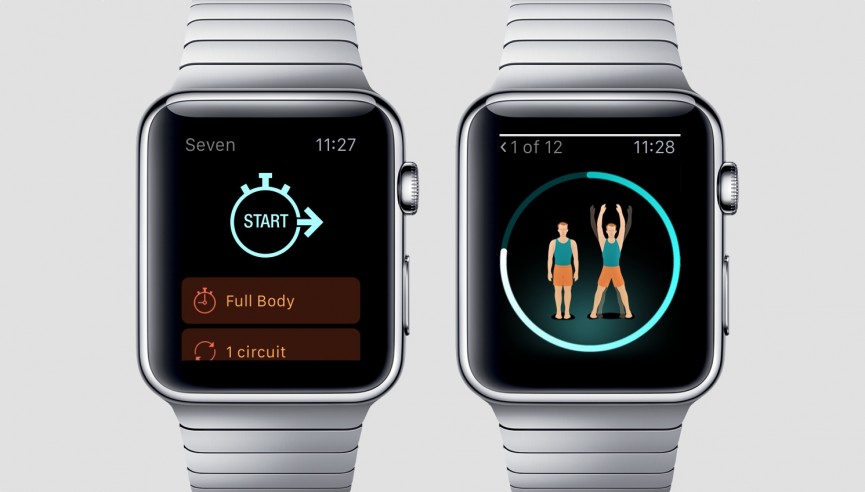 Photo Credit: Wareable
While the Apple Watch should've had a GPS to begin with, this problem has been amended with the Apple Watch 2. It even links to the Russian version of the global positioning satellite system, GLONASS; thus, providing you with a strong lock and more accurate location. Even though there isn't any way to discern if you have a good fix on a satellite, the GPS is extremely accurate for distance whether you're doing a short, easy run or a marathon and it displays accelerometer information.
As for the heart monitor, it's the same technology as in the Watch—it uses infrared and basic LEDs which finds your pulse and measures your blood flow. While it's good for most activities, the heart monitor isn't that accurate for running.
If you're going to use the Watch 2's Workouts app for running, you'll discover that you can drop and add a variety of elements of your run while on the go. You also have the ability to view various runs and look at the different colors; this draws your eyes to the correct point and is easy to use the Watch 2 on the run. However, the info that's displayed and saved is still too simple, and you still can't download your info to another running app like Strava.
The Workouts app is great if you just want to beat your personal goal. But there aren't any third-party apps to add functionality to the mixture like Adidas, Nike, and Strava. Although, there's talk of a Nike app being added to the Apple Watch 2 later on, so we'll see how that changes things. It should improve things to the point that your data can finally be uploaded from your Watch 2 to your favorite websites.
But the Watch 2 can track more than just running. It'll track exercise from elliptical machines to cycling to other workouts. This Watch has a good deal of tracking features including providing you with a calorie goal to achieve, how long you've been active and how much standing you're doing every day.
But the huge new feature with this Watch is swimming tracking. This mode gives you not only time and distance, but the gyroscope and accelerometer that can identify when you've changed pool lengths. How awesome is that? After you've typed in the pool length at the beginning of your workout, the Watch 2 can accurately display how well you've done.
Battery Life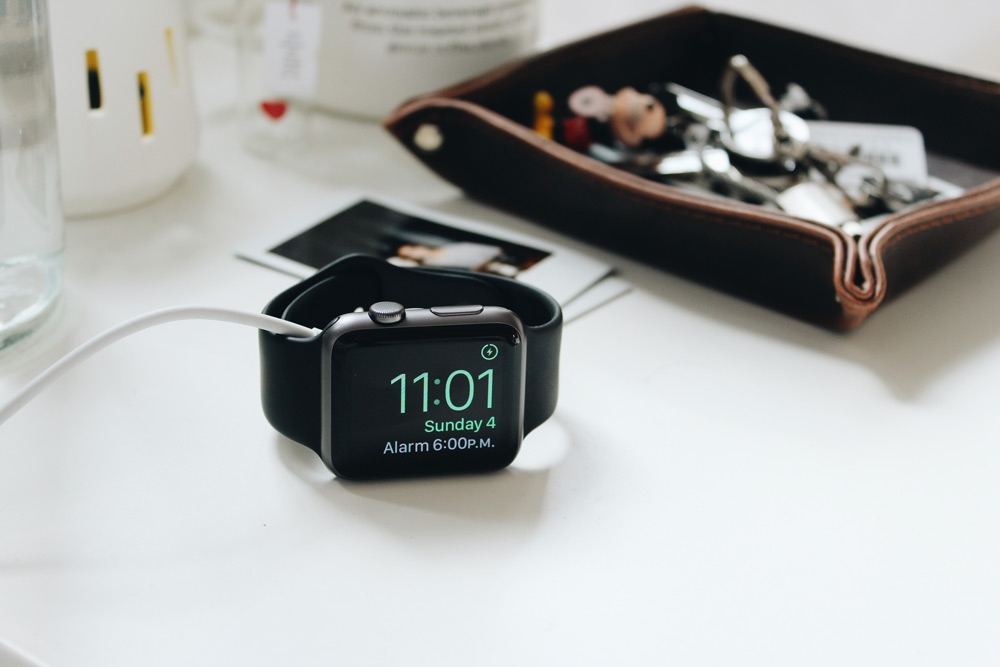 Photo Credit: wtvox
We think you'll find that the battery life goes beyond expectations. If you're like most, you'll be able to get two days of use before needing to recharge the battery, and if you're a runner, you can safely track about 7 hours of your runs. Of course, using the music playback and heart rate monitor will limit the battery life causing you to possibly recharge every day. However, if you're an average person who doesn't use the Watch for the GPS or fitness tracking a couple of days per week, then you'll notice a significant improvement in the battery life.
Pricing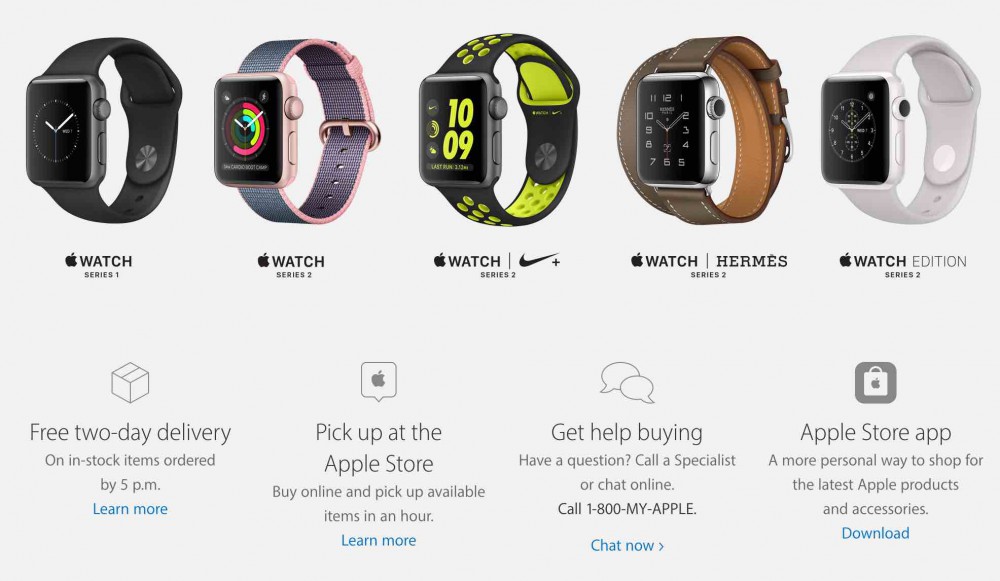 Photo Credit: Apple
The Apple Watch 2 has become available on September 16th. The price of this Watch 2 has a few levels, and the cheapest version is pricier than when the original Apple Watch was released. These prices may be a drawback to those who don't require a GPS and aren't fitness buffs. Still, there will be people willing to pay $369 for the 38mm model; the 42mm base version will sell for $399 and keeps going up in price to the ceramic Edition which is priced at a whopping $1,299!
But there's good news—the original Apple Watch will still be sold, be renamed to Apple Watch 1 and be upgraded with Watch 2's quicker processor. The base-level Sport Edition watch will cost $269.
The Apple Watch 2 is unquestionably a marvelous improvement. But did Apple resolve all the problems that plagued the original Watch and stopped it from being the most-wanted device of the year? Well, you'll have to discover that for yourself!
Photo Credit: Macworld