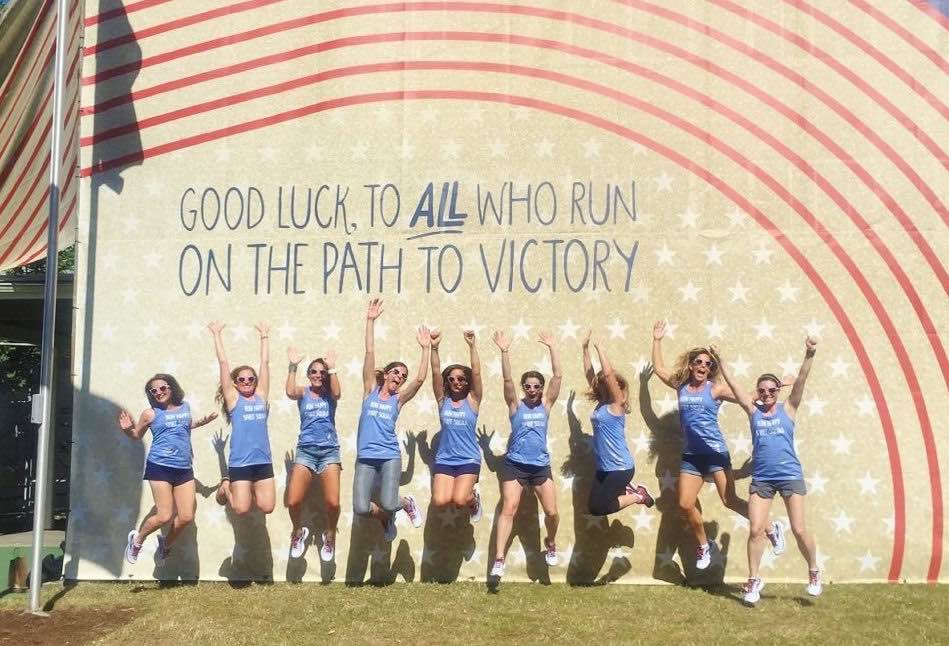 Photo Credit: Carrots 'N' Cake
When you're trying to lose weight, it's difficult to stay on track. It seems like all the junk food calls to you making it's easy to fall off the wagon. When you're constantly depriving yourself of foods you love, you end up ditching your fitness goals and splurging on a pepperoni pizza. Tina, a certified personal trainer in addition to CrossFit trainer, runs the Carrots 'N' Cake blog and started it to motivate her to tone up for her wedding day. She thought of the name when she realized there wasn't any way she'd be able to stay away from her favorite "bad" foods. So her blog is about having a healthy balanced diet and says it's okay to eat your favorite foods in moderation. She wants everyone to have a healthy but happy life—there's no "right" way to get healthy and fit, it's whatever works well for you! Therefore, in her blog, you'll find she uses her expertise to provide fitness suggestions and tips, and there is a plethora of recipes.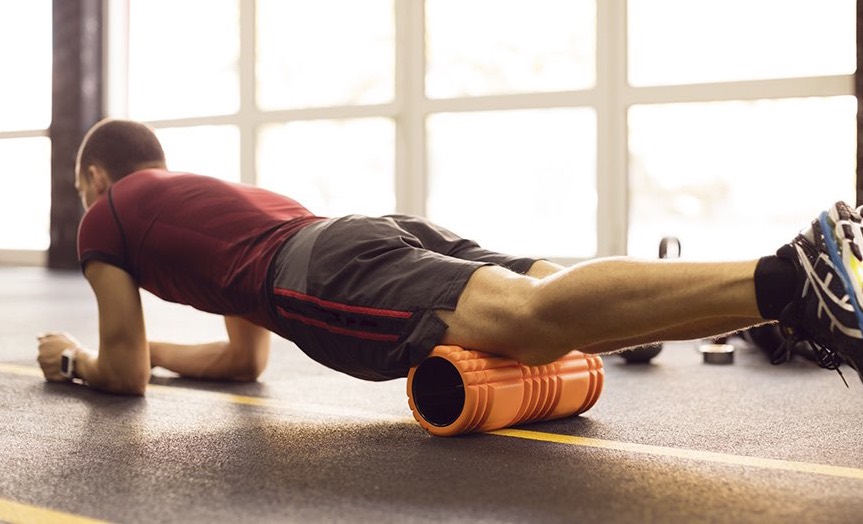 Photo Credit: Ace Fitness
In the U.S., one of the leading personal trainer certification associations is American Council on Exercise (ACE). You'll be getting a wealth of information from fitness gurus, physicians, healthcare providers, registered dieticians and psychologists. All of this terrific info is for you (the public), policymakers and professionals. They'll teach you how to start a strength training program, how protein influences your exercise and many other things. So you can be sure that any exercise tips and recommendations they offer will not only help you attain your fitness goals but be safe for you too.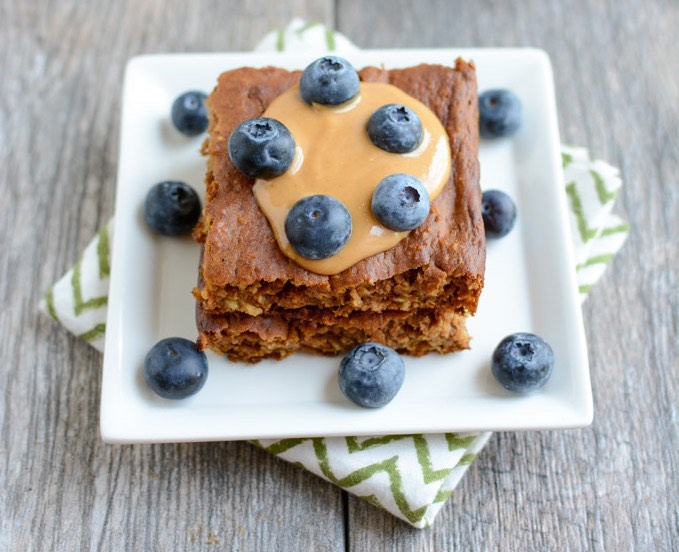 Photo Credit: Ace Fitness
If you're looking for a blog that'll teach you how to eat healthy, this is it. Lindsay, of Columbus, OH, began this blog to communicate her love and knowledge of healthy living and nutrition; she gives her readers practical and realistic suggestions. Lindsay is a new mother as well as a registered dietician, so her blog is quite diverse. In it, you'll find tips for new mothers, recipes and all kinds of fitness routines such as dumbbell, treadmill, cardio and CrossFit. The neat thing is that Lindsay's fitness routines are posted in the form of a poster so, if you have a Pinterest account, you can pin and save them to your Pinterest board. What makes her blog a bit different is that she has a Foodie Pen Pal program and the Sunday Food Prep where readers can share tips and recipes.
Life Fitness's Blog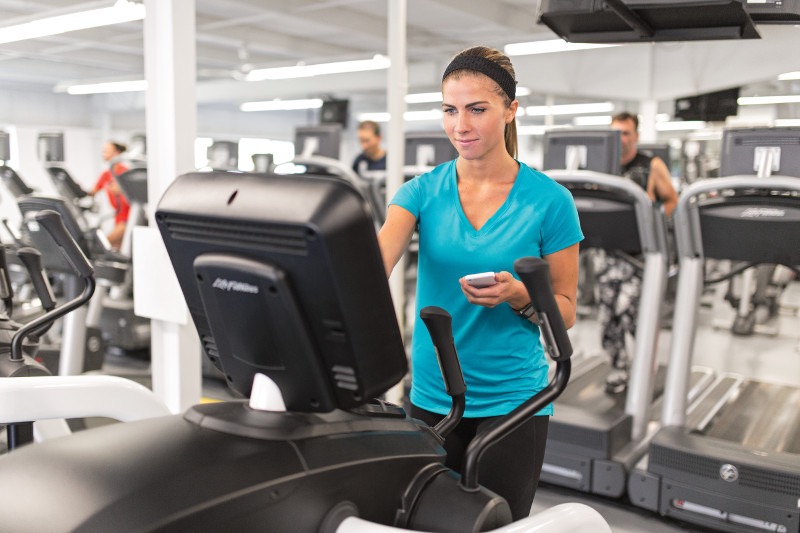 Photo Credit: Life Fitness's Blog
Life Fitness is a company that makes gym and home exercise equipment. However, to take advantage of their great blog, you don't need to be a customer. There are a vast number of guest writers and regular writers that repeatedly share their knowledge on the blog. They'll advise you on things like the benefits of exercising with your significant other, selecting exercise apparel and cardio equipment, weather-appropriate fitness tips, the newest innovations and gym equipment, getting everything you can out of your HIIT training, how to keep on top of your fitness goals and much more.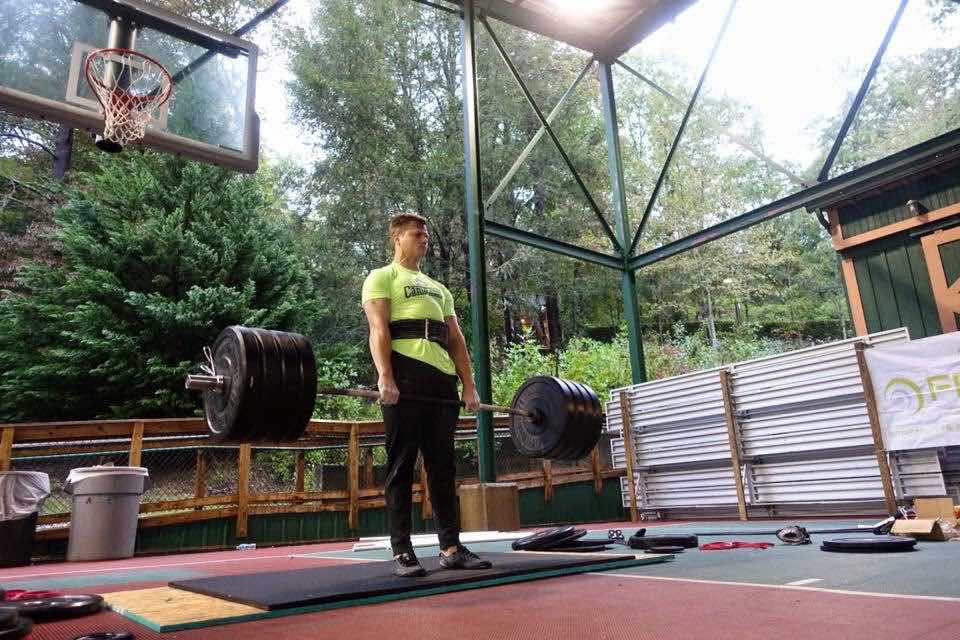 Photo Credit: Nerd Fitness
You may have made several mistakes along your fitness journey. If so, you're not alone because the creator of this blog, Steve, has made lots of them too. Although he's a certified basic personal trainer, Steve states he's not an expert in fitness and wants to be considered just your average guy. In his blog, Steve shares his experience with his readers as well as fitness programs and cooking suggestions. This provides his readers with the needed insight and encouragement to help them make good exercise goal decisions. What we especially love about Steve and his blog is Steve's humor and funny references to pop culture in his blog.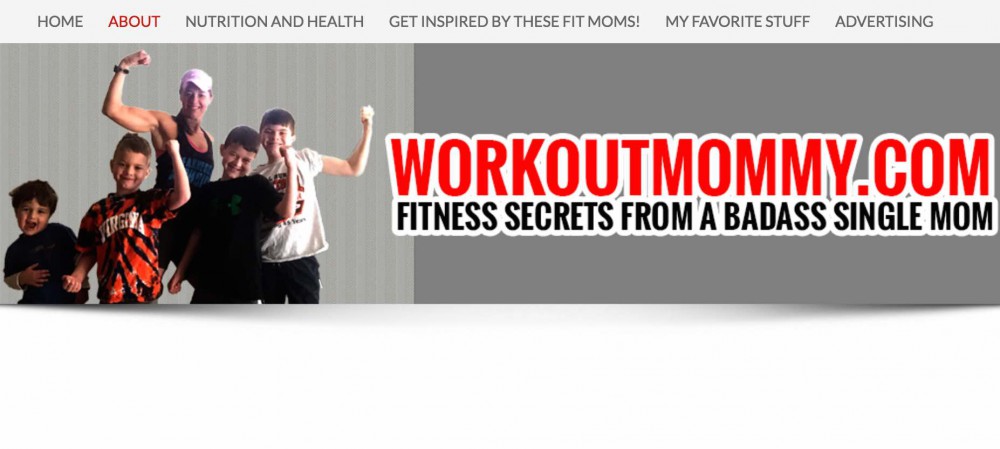 Photo Credit: Workout Mommy
Setting aside time for workouts can be difficult when you're a single parent—sometimes impossible. Lisa Gulley, mother of four boys and creator of this blog, somehow finds the time and will teach you how to as well. Before becoming a mom, Lisa was a group fitness instructor, marathon runner and she's still a certified personal trainer. She doesn't deny that finding time to exercise as a single mom is a struggle, but she motivates her readers with stories of inspiration from other single mothers who arrange workout time. Lisa's also a magnificent source for fitness suggestions and nutrition tips. She says that being a single parent who works out will not only help you stay happy and fit but sane too!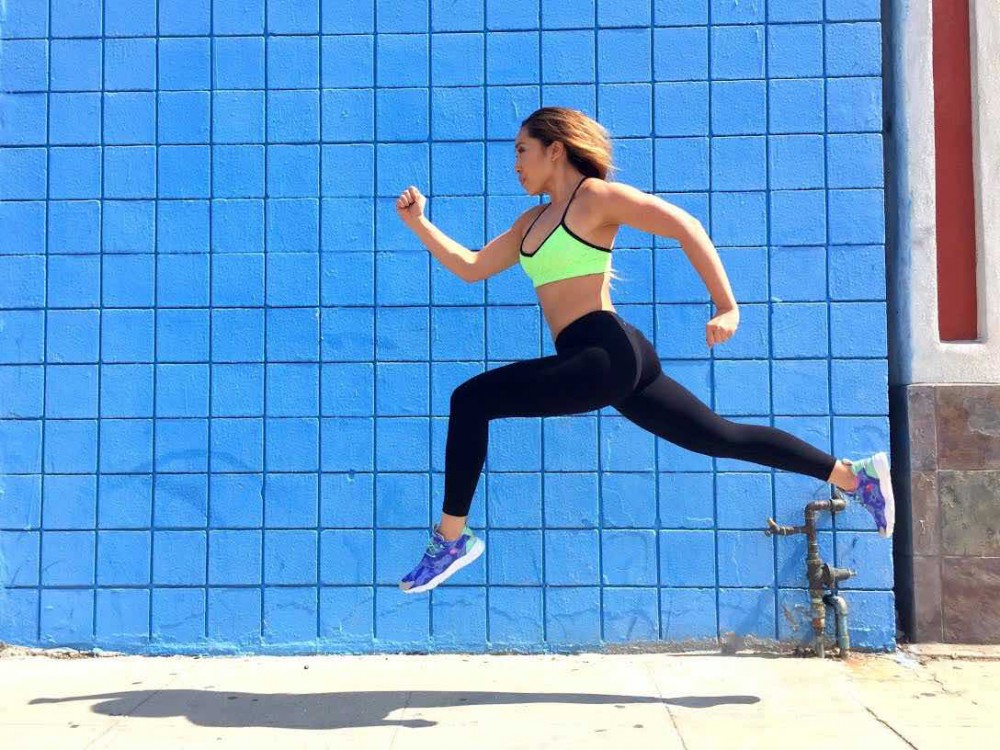 Photo Credit: Blogilates
Casey Ho started her blog to share her love of everything that has to do with fitness and Pilates; in fact, she created POP Pilates and is a certified fitness instructor. On her blog, you'll see info about fitness, fads that you shouldn't try, fashion and food. For example, Casey's thought on the waist trainer fad is that you won't get a tinier waist but could wind up injuring yourself. Alternatively, she provides workouts that'll create lasting, similar and healthy outcomes.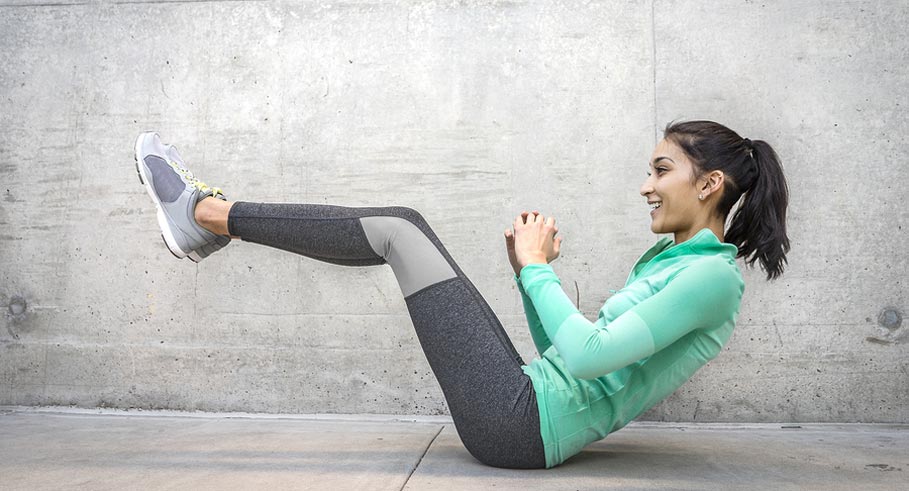 Photo Credit: Fit Bottomed Girls
Being fit and healthy won't look the same on everyone and blog developers Erin Whitehead and Jennipher Walters know this. They want to provide women and men needed information and assurance to maintain their good health—and this shows on their blog with a wide selection of writers. These writers have their own special voice offering tips, advice, and suggestions on things like nutrition, product and book reviews and workouts. For those on a budget, these reviews are wonderful in that it's kind of like a "try it before buying it" type of thing. This is a terrific blog, set up much like a magazine, for beginners as well as the fitness buffs.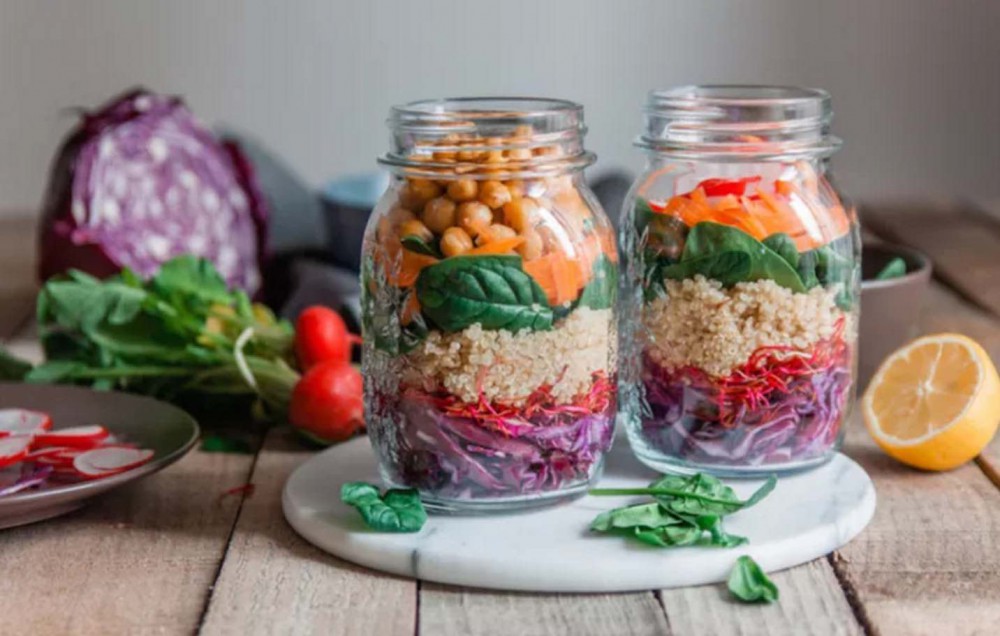 Photo Credit: mindbodygreen
Founders Jason and Carol Wachob understand that your wellness isn't just physical but also spiritual, environmental, emotional and mental. Everything is connected and essential. They, along with the rest of the team, give you fantastic tips on running, stretching, strength training, meditation, yoga and show you how to fit it all into your hectic life. Often, this blog showcases motivational stories of people who are successful at balancing their physical, emotional and mental health.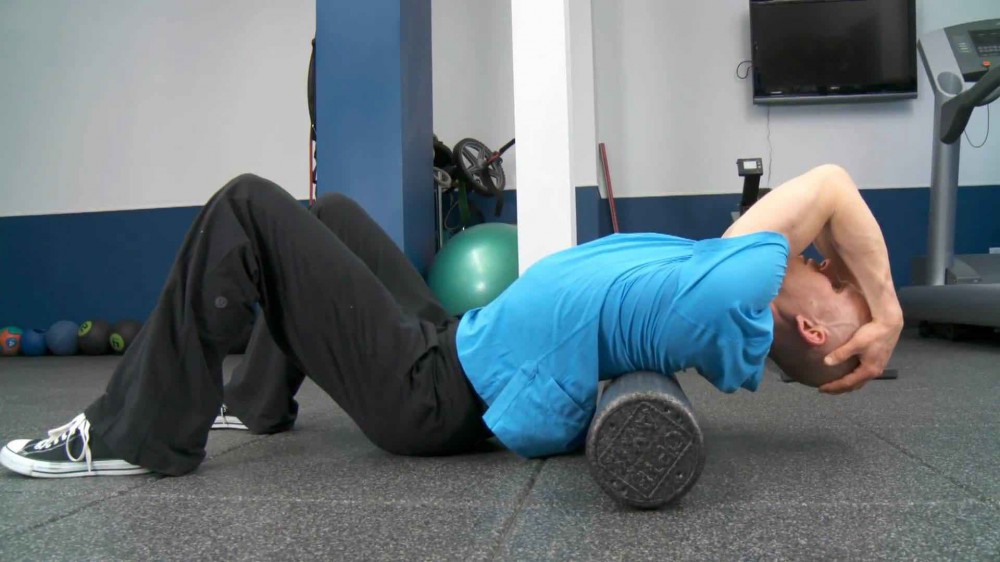 Photo Credit: Tony Gentilcore
If you've been searching for a blog all about strength training but haven't found one you really like—look no further than this blog. Tony is a co-founder of Cressey Sports Performance and one of the best strength coaches in the U.S. Tony will talk about everything that's strength training—from resistance band training and strength programs to CrossFit and mobility workouts. He'll advise you on things like how you won't get the results you're looking for if you skip specific routines and why longer warm-ups will enhance your weightlifting ability. Among all the awesome information, there's a piece of his blog that's pretty cool: it includes a weekly column that's a collection of fitness posts from other strength coaches all over the Internet; he calls his column "Stuff to Read While You're Pretending to Work".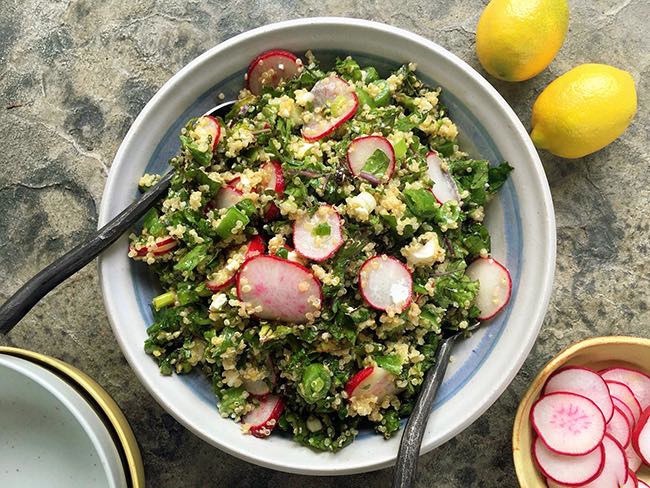 Photo Credit: Summer Tomato
A neuroscientist, Darya Rose, Ph.D., developed this blog because she was once a chronic dieter. She wants her readers to form healthy habits they enjoy and calls it a "healthstyle"; she insists you don't need to stress over diets to lose weight and eat right. Her blog contains recommendations for nutrition and fitness, and Darya teaches you how little actions combined with eating real food can lead to big changes. In other words, you'll develop good habits that'll eventually become a trigger in your brain. But for those who'd rather watch instead of read, she'll answer your questions via her vlogs.
There are many other outstanding blogs floating around the Internet, but we just couldn't name them all here! Whether you join one blog or several, you're sure to find the knowledge and incentive you're seeking.
Photo Credit: Depositphotos