1. Fitbit Charge 2

Photo Credit: Stuff.tv
This stylish, discreet monitor tracks your daytime activity and heart rate. And of course it monitors all the other basic metric such as steps and distance covered; stairs climbed; active time and calories burned; and it does track the amount of time that you've slept, gently waking you up with its silent alarm. It is water-resistant, but not waterproof; so remember to take it off before you go swimming. It has a battery life of 5 days, give or take half a day.
This is most useful for busy people who want to keep tabs on their daily activity. Athletes and trainers, read on!
2. Garmin Vivosmart HR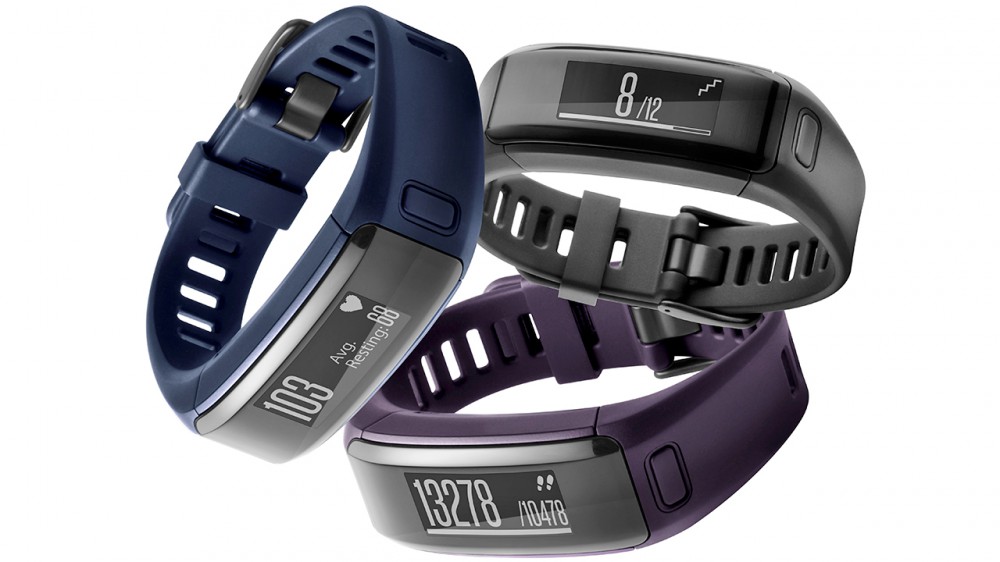 Photo Credit: Gizmodo
A step up from the Fitbit Charge, the Garmin Vivosmart HR is still more casual than professional. It tracks your heart rate 24/7 and does take a more in-depth approach to tracking sleep; the app will show you your light sleep vs. deep sleep and how much you move at night, but does not track REM sleep.
The heart rate monitor works well for daily activity, but has some significant lag issues when tracking cardio. Where the Garmin stands apart from the competition is with its smart phone syncing and activity tracking. The screen on the watch is large and clear enough to display phone notifications, calories burned, daily activity, weekly activity, and the time.
Since it is not waterproof and has trouble keeping up with workouts, this is most useful for those who are interested in being more active, and those who want to study their natural body rhythms.
3. TomTom Spark Cardio + Music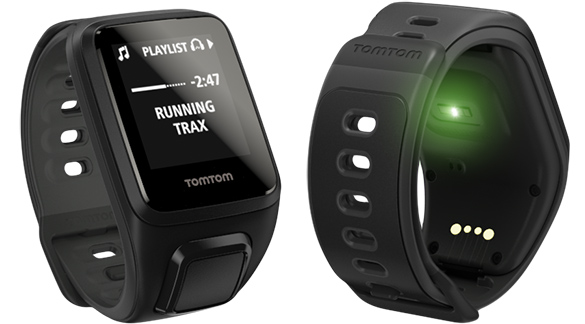 Photo Credit: Gadfit
For those of us who work out best with a musical companion, nothing beats this tracker. It holds up to 500 songs on the tracker itself, which means you can put together a workout playlist and keep it on you all the time! It is chunky and practical, so it doesn't pair well with anything but casual outfits or workout gear. It pairs via bluetooth to set goals, adjust your settings, turn the heart monitor on or off, and check the battery. It has an accurate, built-in GPS and five to ten hours of battery life.
This tracker scores your workouts, and it has audio, visual, and vibration cues to indicate when you have met a goal so you don't have to keep checking. It monitors your heart during your workout, but does not have 24/7 monitoring, which makes it difficult to keep tabs on your resting heart rate.
This tracker is best for people who love exercising to music and spend a lot of time in the pool. It doesn't coach and it provides raw stats rather than analytics, so if you know exactly what your goal zones are it is helpful.
4. Polar Loop 2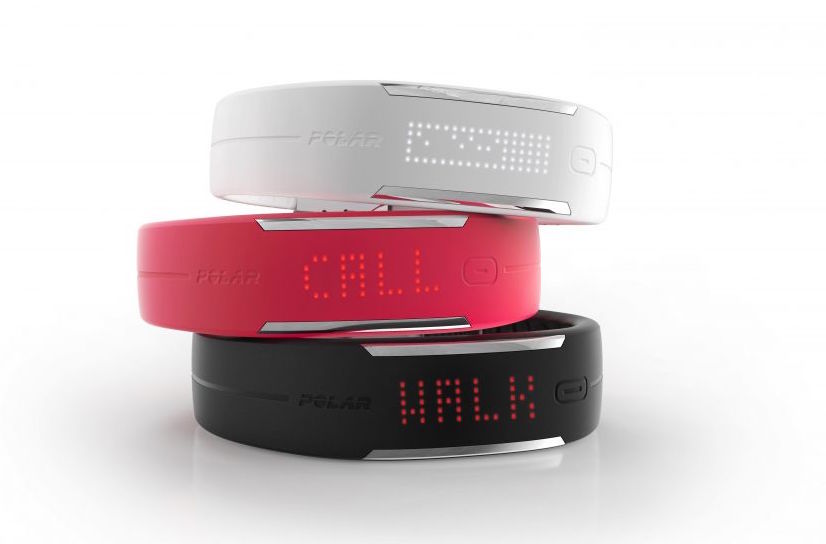 Photo Credit: Techradar
This tracker looks like a band bracelet with LED lights, and comes in the three basic colors: black, white, and sorbet pink!
This tracker is designed to help anyone achieve their long-term fitness goals. The heart rate monitor comes as an attachment, to provide the most accurate heart rate tracking possible during training. It's water proof and tracks activity, sleep, and calories burned 24/7. It has a built-in inactivity alert, so you will always remember to get up and do something.
This device is durable, fashionable, and adaptable to any lifestyle, and is inexpensive enough to be accessible for most budgets.
5. Microsoft Band 2 (Farewell, friend!)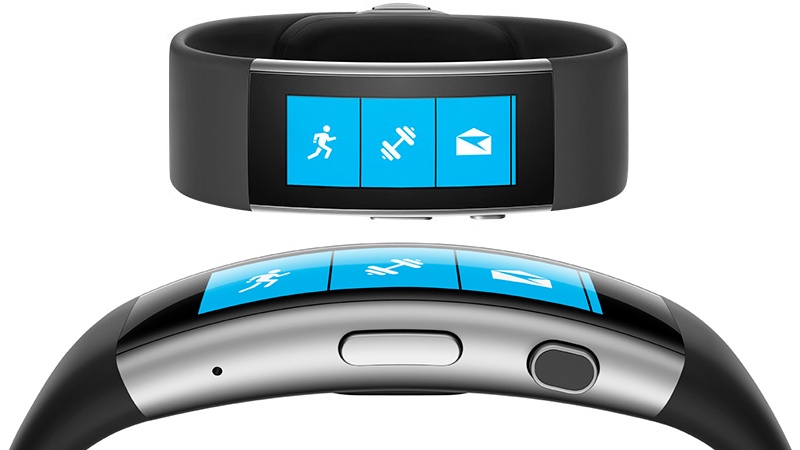 Photo Credit: Lifehacker
A highly improved aesthetic from the original Microsoft Band, the Microsoft Band 2 is sleek, elegant, and comfortable. The black and chrome watch will blend seamlessly with any attire, and it's comfortable enough to keep on your wrist most of the time.
This band has eleven different sensors to track your health on the go. It has heart rate and skin temperature sensors; accelerometer, gyrometer and GPS; ambient light detector, UV, and capacitive sensors; galvanic skin response sensor, barometer, and microphone. All of these sensors are contained in the thin, unobtrusive design.
This tracker is not waterproof; though sweat, rain, and hand washing won't harm it, you shouldn't wear it swimming or in the shower. The tracker gives you a detailed look into your fitness achievements, and helps you meet your fitness goals.
This tracker is a little pricier than some of the others on our list, but if lots of information is what keeps you moving, it's well worth it.
The goal is to find the best tracker for you. Whatever motivates you and keeps you moving, whatever helps you reach your goals. Get up and get moving!
Photo Credit: Depositphotos