If incredible food photography makes you drool and inspires you to start cooking food that nourishes your body and soul, take time for our tour of Instagram.
It's easy to find out which are the hot spots on Instagram. A simple keyword or hashtag search will bring you to a range of spectacular food accounts (#healthyfood). And a short journey into many of those accounts produces super appealing pictures of "healthy" desserts. And why not? Everyone loves those sweet treats! On the other hand, maybe it's worth pausing to think about what we mean by "healthy" food.
A top nutrition authority, doctor of functional medicine, Joel Fuhrman, tells us that the best diet, one he calls the nutritarian diet, is 90% nutrient dense plant foods. His Nutritarian Food Pyramid shows a visual of what this looks like, with green and other non-starchy vegetables, fresh fruits, beans and legumes, raw nuts, seeds, and avocados, starchy vegetables, and whole grains forming the base of the pyramid and the top 10% of the pyramid left for "minimally processed foods such as tortillas, coarsely ground or sprouted whole grain breads or cereals, tofu, tempeh and a limited amount of animal products, preferably not more than 5 percent of total caloric intake." No sugar in those lists. Dr. Fuhrman details nutrient dense foods further with his ANDI chart of scores, placing kale at the top with a score of 1000 and Coke at the bottom with a score of 1.

With items like greens topping the list as part of a healthy diet, sugary items at the bottom, and even eggs, salmon, chicken and meat scoring only in the 20s and 30s, we can start to define our Instagram search more precisely. Vegetarian and Vegan searches are likely to produce our best results. If you like to eat meat, chicken, fish, cheese or eggs and limit it to 5% of your diet, it's easy enough to add it to a scrumptious looking vegan dish. Coincidentally, vegan searches yield more results than #vegetarian or #healthy! Instagrammers are way out ahead on the health front.
Our list is primarily vegetarian with several vegan accounts and one or two that include meat, chicken, and fish. All focus heavily on plant foods and are nutritionally sound.
So here you have it - the top-hit healthy food Instagram accounts to check out and get inspiration from:
1. @jamieoliver - 4,100,000 followers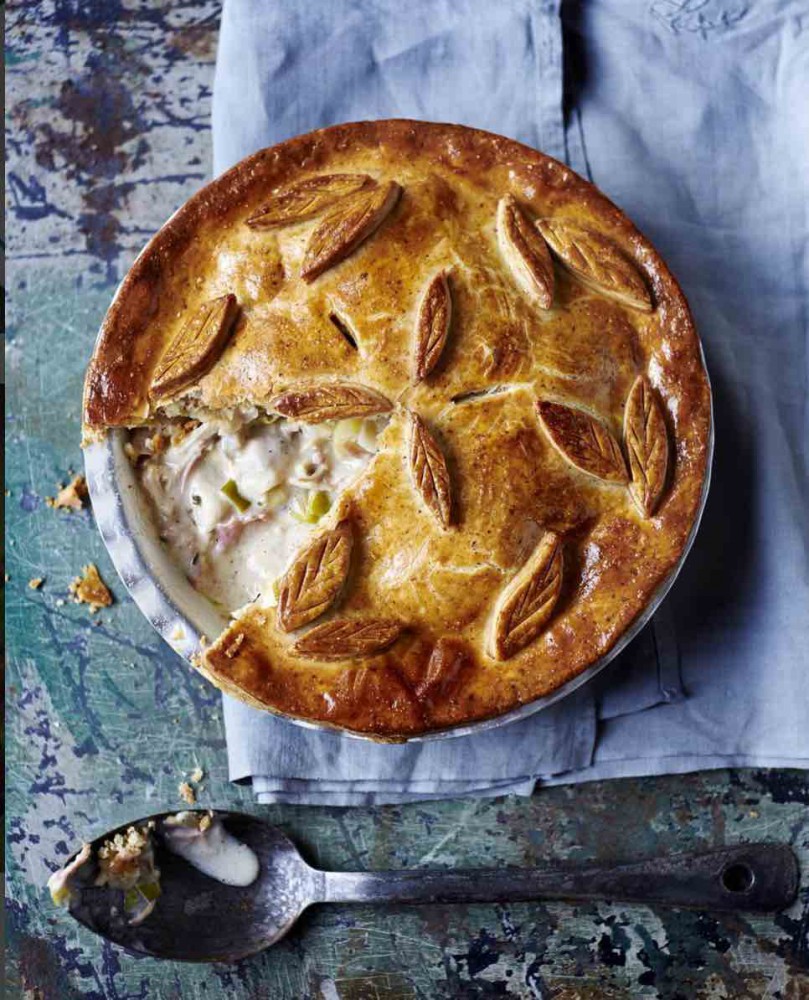 Photo Credit: @jamieoliver
Jamie Oliver is a chef and Dad, as he says, and a healthy food activist, responsible for TedTalks and school-based campaigns demonstrating our sugar problem and advocating for real food. His food is not vegan but emphasizes real plant food.

2. @deliciouslyella - 778,000 followers.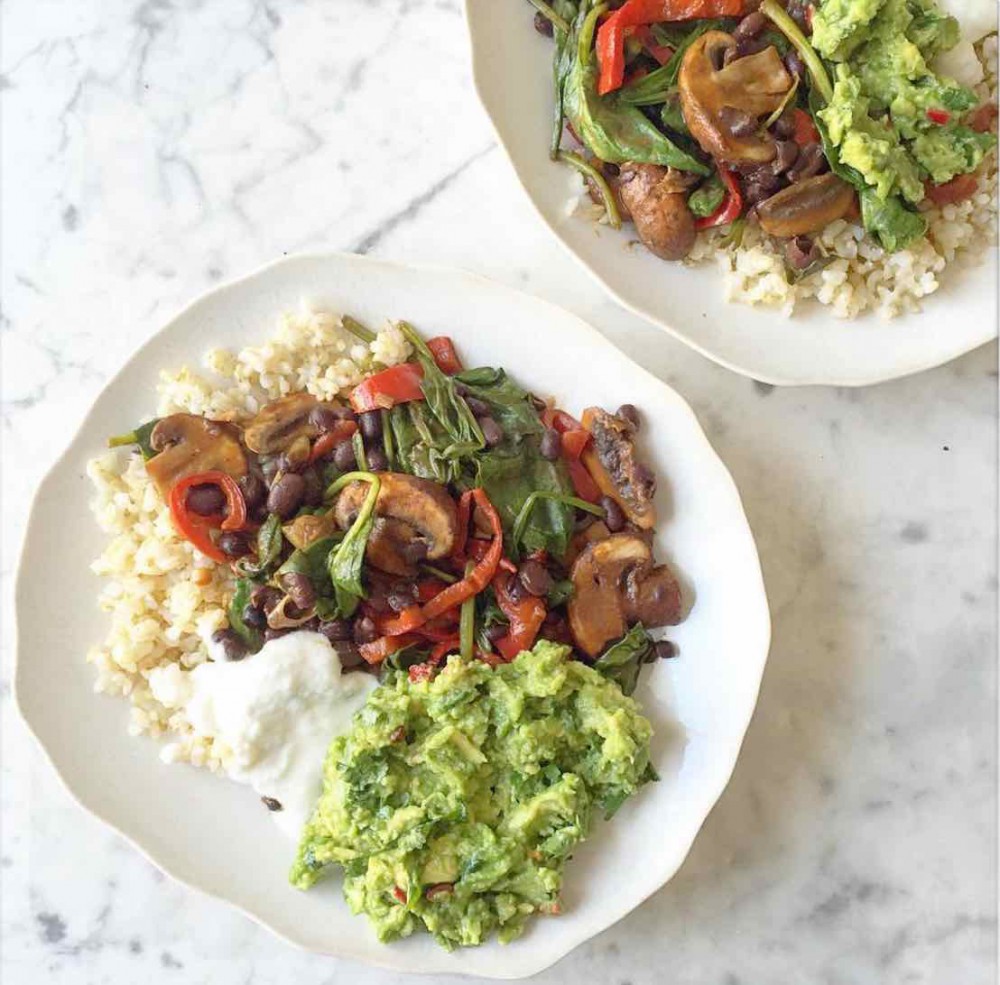 Photo Credit: @deliciouslyella
Ella Woodward is a blogger, foodie, best-selling author, app creator and co-founder of Mae Deli, which opened in London at the end of 2015. Her books, Deliciously Ella Every Day: Simple Recipes And Fantastic Food For A Healthy Way Of Life and Deliciously Ella: Awesome Ingredients, Incredible Food That You And Your Body Will Love, like her Instagram account, focuses on real plant food. Unsuccessful in finding a conventional medical treatment that worked for her condition, she turned to other healing methods and "overnight gave up whole foods, plant-based diet and gave up all meat, dairy, sugar, wheat, anything processed and all chemicals and additives."

3. @livegreenhealthy - 659,000 followers.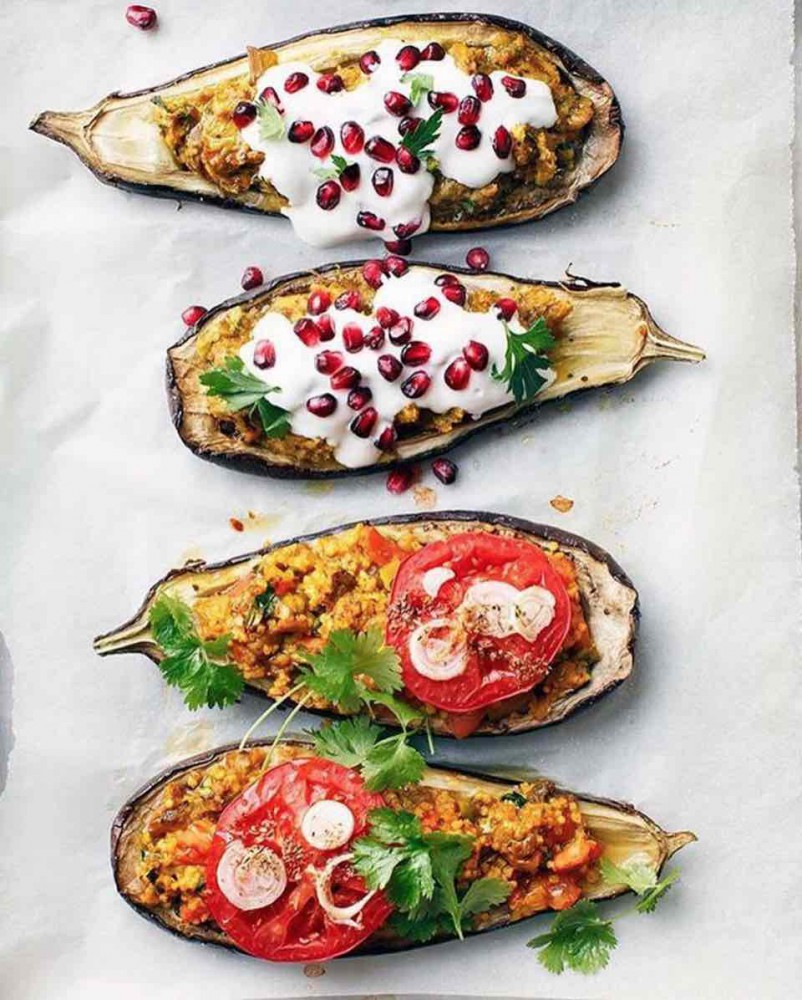 Photo Credit: @livegreenhealthy
Jen Lei offers a huge collection of healthy and beautiful dishes in all the social media sites including Instagram. The recipes are vegetarian, many vegan. Jen is also the creator of The 10 Day Detox.

4. @ohsheglows - 365,000 followers.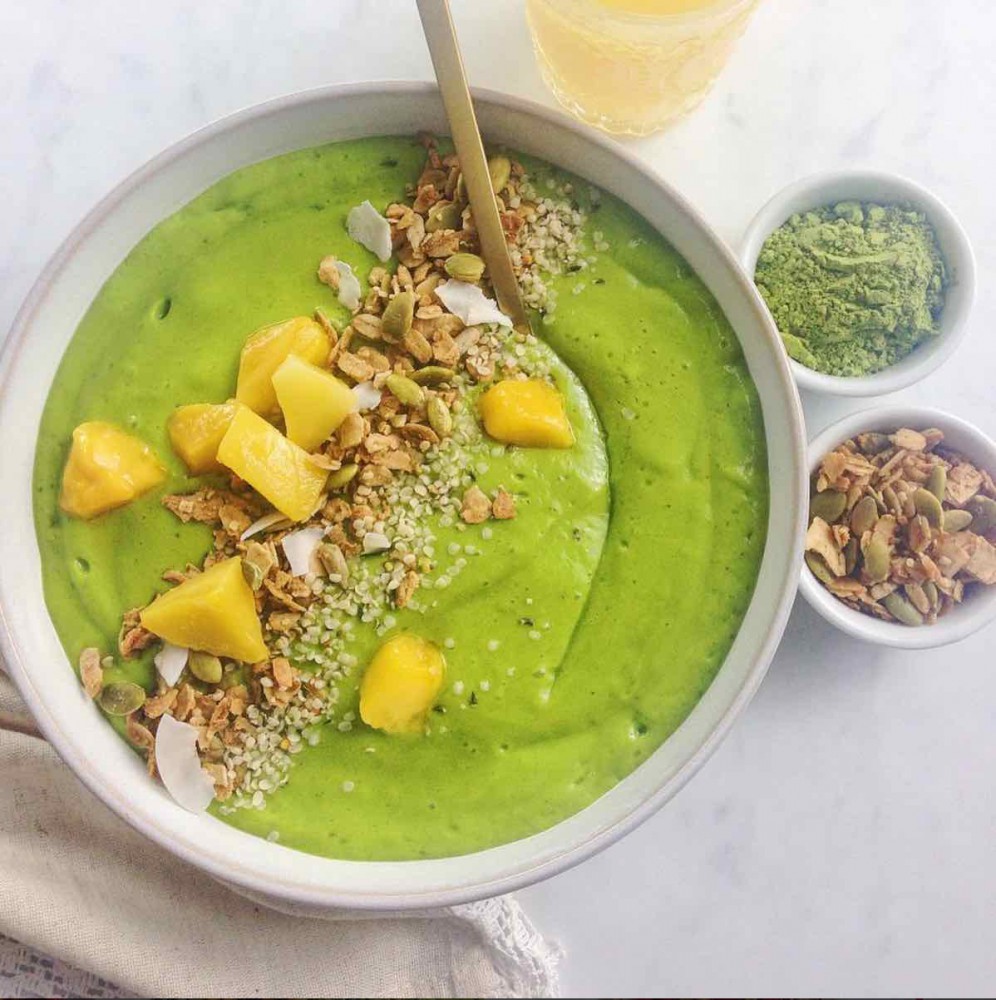 Photo Credit: @ohsheglows
Angela Liddon is vegan, working to make veggies exciting since 2008. She is the founder of an award-winning recipe blog, Oh She Glows and author of the New York Times bestseller, The Oh She Glows Cookbook.

5. @nutritionstripped - 204,000 followers.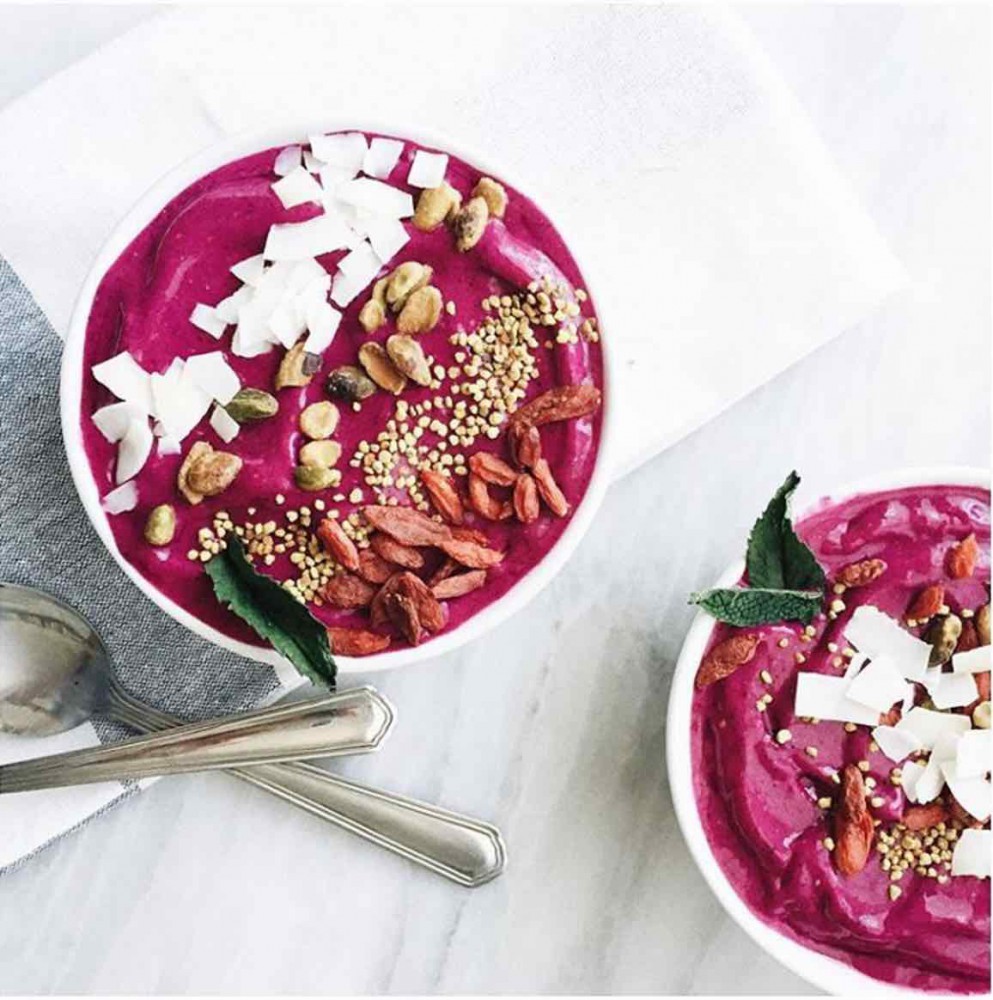 Photo Credit: @nutritionstripped
McKel Hill, MS, RD, Dietitian, says "Nutrition is my jam. We believe simple food and whole-living can transform your wellbeing. Live Whole. Eat Well. Feel Amazing." Her recipes use only the freshest and most natural nourishing ingredients for your body, mostly plants. They "fit lifestyles such as plant-based, raw, vegetarian/vegan friendly, paleo friendly, gluten-free, dairy-free, sugar-free (only use natural sugars), and of course processed/refined food free."

6. @veganfoodshare - 207,000 followers.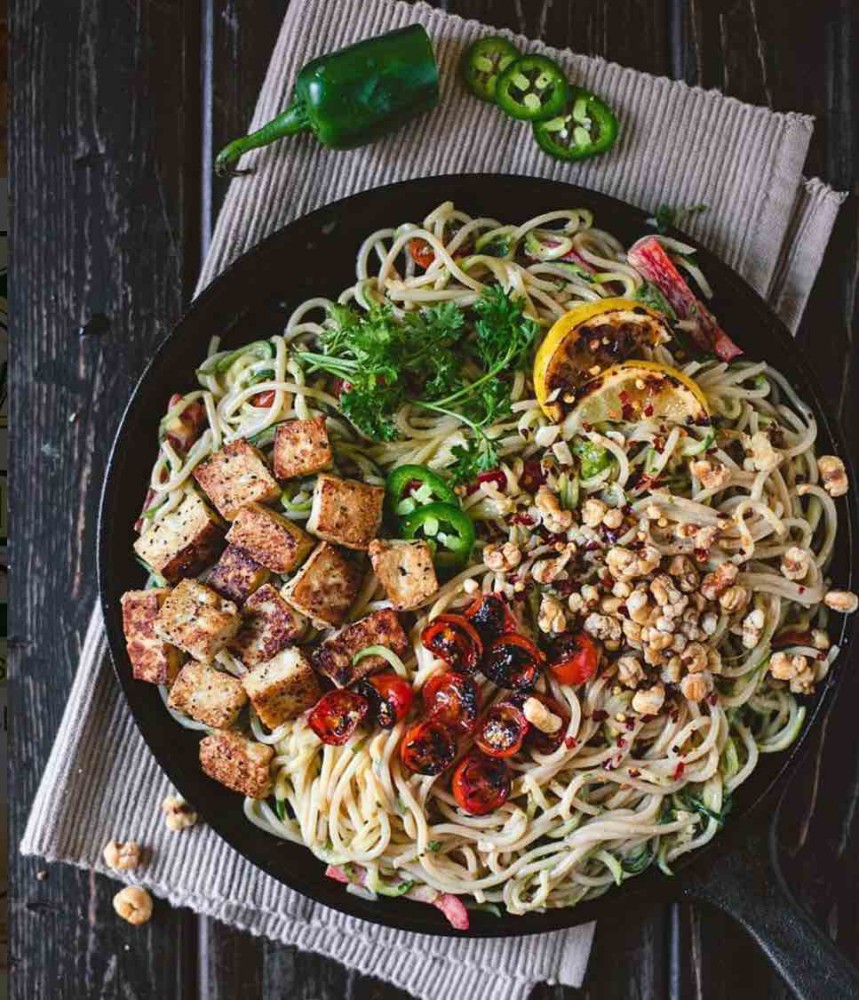 Photo Credit: @Veganfoodshare
In addition to recipes, @veganfoodshare includes tips and information for living life as a vegan. As a share account, there isn't a guiding vegan philosophy, and a number of pictures look like high fat, refined flour recipes, but there are some good ideas here.

7. @sproutedkitchen - 131,000 followers.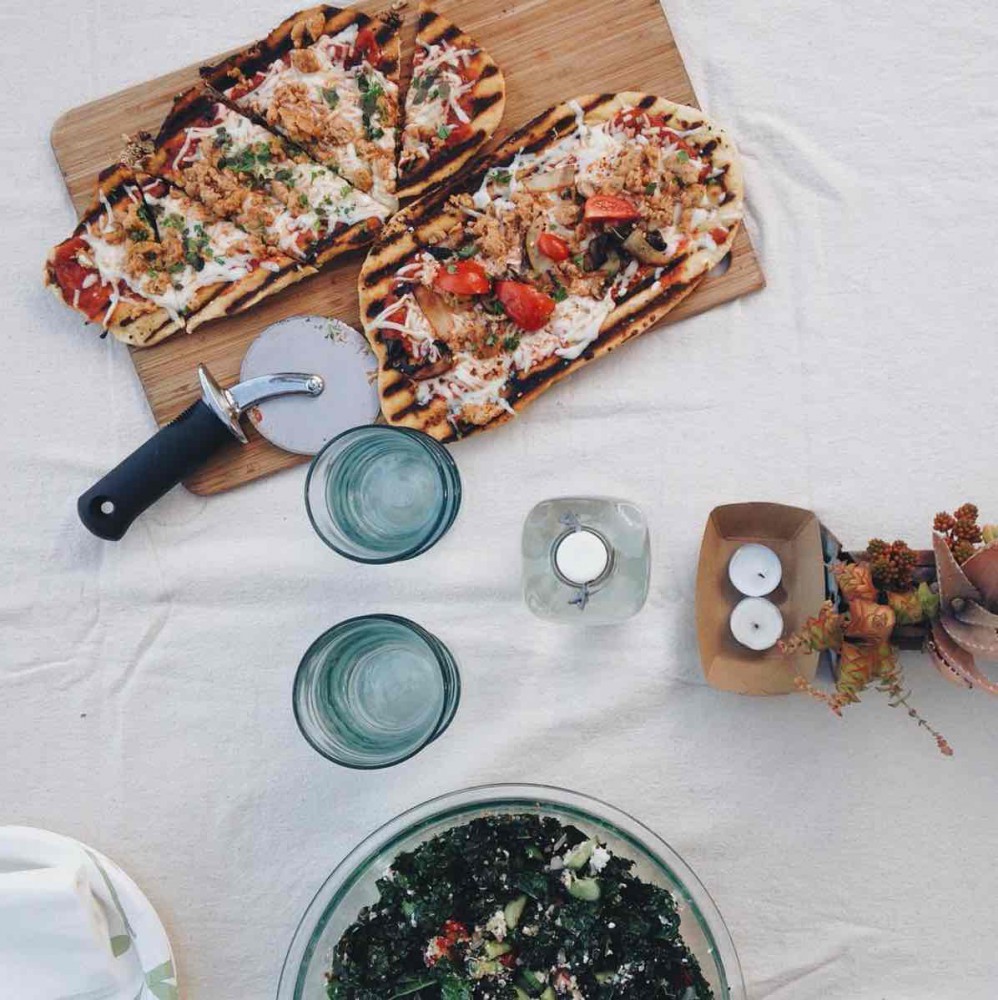 Photo Credit: @sproutedkitchen
In her Instagram account, Sara Forte documents her life, food, friends, family and travel... but mostly food. There are a few too many cookies and refined flour products that pop up at the beginning but keep scrolling. You'll find lots of beautiful, healthy food.
8. @healthydeli - 120,000 followers.
Photo Credit: @healthydeli
This Instagram account will make your mouth water with their endless delicious and stunning looking meals for any occasions. And even though you won't find the recipes, you will get an endless inspiration to cook something special and healthy.

9. @cleanfooddirtycity - 97,900 followers.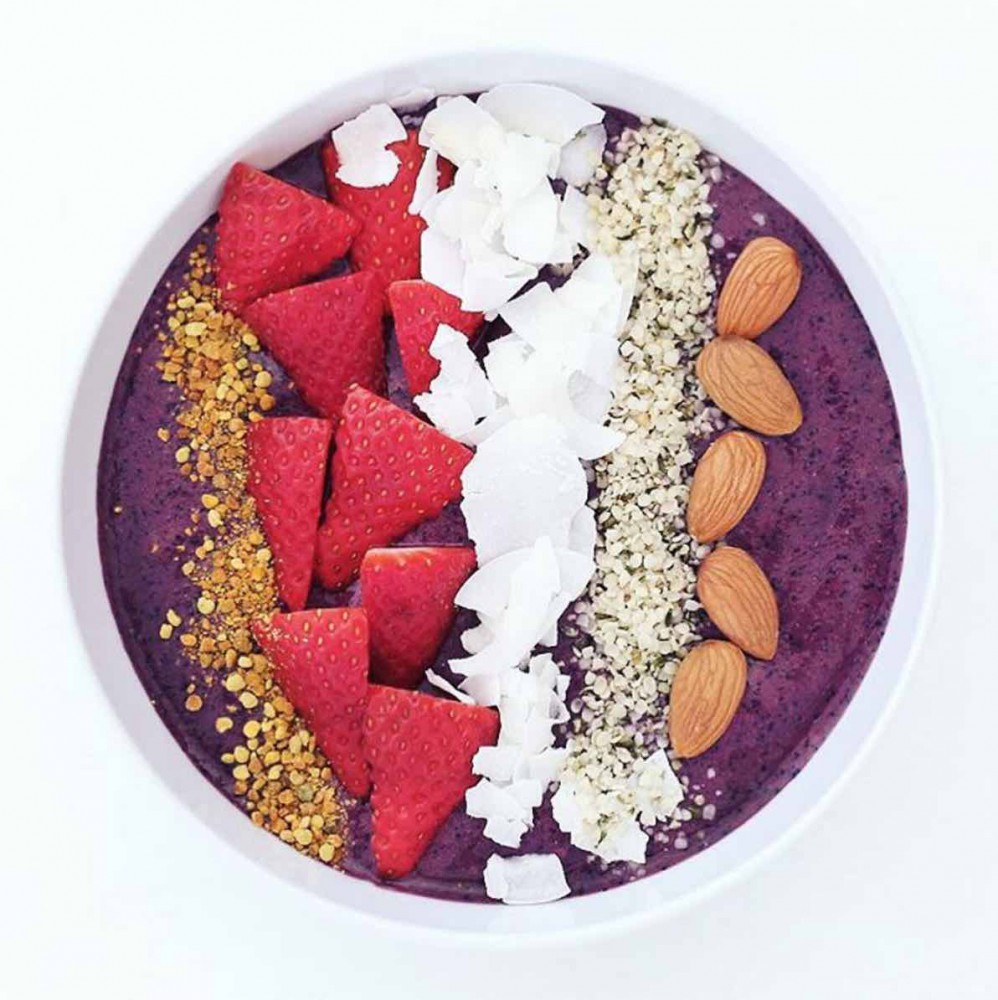 Photo Credit: @cleanfooddirtycity
Lily Kunin, Founder of Clean Food Dirty City, is a health coach and cook in New York City. Her vegetarian foods include a lot of plant-food based bowls.

10. @monicashaw - 2,600 followers.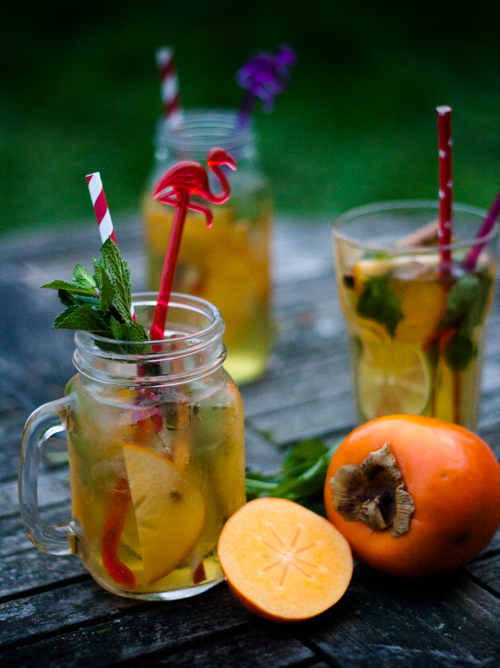 Photo Credit: www.smarterfitter.com
Monica Shaw's Instagram account includes beautiful food and photography, but it communicates a Joie de Vivre, an essential component of good health. Her website, smarterfitter.com, as well as her Instagram account, shows in every picture how beautiful, healthy, delicious food, with a strong focus on plants but not necessarily vegetarian, along with an active, joyful lifestyle, creates vibrant good health. Living in England, Monica is a dog lover, an avid cyclist, hiker, camper, forager, and friend, and her photography captures all of it beautifully.

Oh, and here's a bonus Instagram account. Be sure to check out inKin Social Fitness Instagram account, where we feature fitness, health, nutrition, fitness challenges and competitions and information about fitness trackers and beautiful food!
Feel free to share your favorite Instagram account in the comments below!
Photo Credit: @jamileoliver