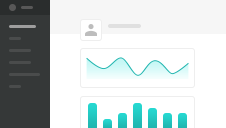 LEAVE YOUR WORK EMAIL BELOW
We will get in touch with you shortly.
CREATE WELLNESS CONTEST
Compete with colleagues, friends & family.
DOWNLOAD OUR CORPORATE WELLNESS BLUEPRINT
Get your free PDF with the best practices for launching a successful workplace initiative.

Wearables
»
Adidas
Adidas
This German super brand is one of the most recognizable sports giants in the world. Adidas came from humble beginnings in 1924, and since then has grown into a huge provider of sportswear, training shoes, kids wear, activity trackers, and sporting equipment. The miCoach line of products is Adidas' addition to the fitness tracking playground, and we have to say, the miCoach is up there with some of the best.

micoach.adidas.com
This website uses cookies to ensure you get the best experience on our website.
Check our
Privacy Policy.
got it