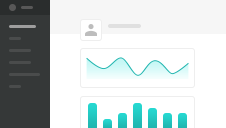 LEAVE YOUR WORK EMAIL BELOW
We will get in touch with you shortly.
CREATE WELLNESS CONTEST
Compete with colleagues, friends & family.
DOWNLOAD OUR CORPORATE WELLNESS BLUEPRINT
Get your free PDF with the best practices for launching a successful workplace initiative.

Wearables
»
Atlas Wearables
Atlas Wearables

Originating from Austin, Texas; Atlas Wearables pride themselves on creating the most scientifically advanced fitness monitor for both indoor and outdoor training. Based on data analysis of routine movements and patterns, Atlas creates trackers to improve your quality of life, as well as improve fitness intelligence.

This website uses cookies to ensure you get the best experience on our website.
Check our
Privacy Policy.
got it