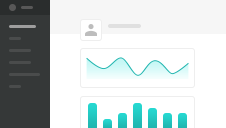 LEAVE YOUR WORK EMAIL BELOW
We will get in touch with you shortly.
CREATE WELLNESS CONTEST
Compete with colleagues, friends & family.
DOWNLOAD OUR CORPORATE WELLNESS BLUEPRINT
Get your free PDF with the best practices for launching a successful workplace initiative.

Wearables
»
Casio
Casio

A giant in the electronics world, Casio doesn't need any introduction. Founded in Japan in 1946, Casio began by producing calculators and by the '80s was known for not only its calculators but its musical instruments and signature watches. Cameras came next, and from there they continued to grow and entered fitness wearables.

www.casio.com
This website uses cookies to ensure you get the best experience on our website.
Check our
Privacy Policy.
got it