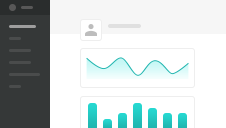 LEAVE YOUR WORK EMAIL BELOW
We will get in touch with you shortly.
CREATE WELLNESS CONTEST
Compete with colleagues, friends & family.
DOWNLOAD OUR CORPORATE WELLNESS BLUEPRINT
Get your free PDF with the best practices for launching a successful workplace initiative.

Wearables
»
Epson
Epson

The Epson name was first established in 1975, born from the Seiko group in Japan. Its beginnings included printers, computers, television devices, cameras, and hardware; this later developed into smart technology. From there, in 2014 Epson produced its first wearable technology device and has since been invested in creating smart, easy-to-use devices.

www.epson.com
This website uses cookies to ensure you get the best experience on our website.
Check our
Privacy Policy.
got it