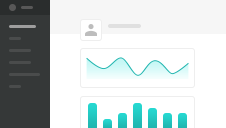 LEAVE YOUR WORK EMAIL BELOW
We will get in touch with you shortly.
CREATE WELLNESS CONTEST
Compete with colleagues, friends & family.
DOWNLOAD OUR CORPORATE WELLNESS BLUEPRINT
Get your free PDF with the best practices for launching a successful workplace initiative.

Wearables
»
Huawei
Huawei

Huawei first started developing products in 2003, and since then has branched out into mobile phone devices, mobile broadband, and home devices. As of 2014, less than 15 years after conception, Huawei's products and services were available in 170 countries and dealt with a third of the world population. Wearables are one of their newer endeavors, and they have not disappointed.

consumer.huawei.com/en/wearables
This website uses cookies to ensure you get the best experience on our website.
Check our
Privacy Policy.
got it