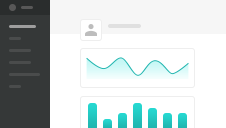 LEAVE YOUR WORK EMAIL BELOW
We will get in touch with you shortly.
CREATE WELLNESS CONTEST
Compete with colleagues, friends & family.
DOWNLOAD OUR CORPORATE WELLNESS BLUEPRINT
Get your free PDF with the best practices for launching a successful workplace initiative.

Wearables
»
Jaybird
Jaybird
This American tech company has partnered with some of the big boys in American sport such as the USA Triathlon team, Lifetime fitness gyms, and Ragnar Relay series. Some American athletes like NBA point guard Ronnie Price endorse their fitness band Reign and wearables.

www.jaybirdsport.com/
This website uses cookies to ensure you get the best experience on our website.
Check our
Privacy Policy.
got it