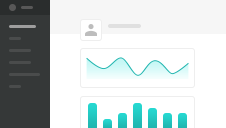 LEAVE YOUR WORK EMAIL BELOW
We will get in touch with you shortly.
CREATE WELLNESS CONTEST
Compete with colleagues, friends & family.
DOWNLOAD OUR CORPORATE WELLNESS BLUEPRINT
Get your free PDF with the best practices for launching a successful workplace initiative.

Wearables
»
Mio
Mio

Mio describes themselves as empowering and innovative, and with pioneering optical heart rate sensors they are at the forefront of accurate tracking capabilities. They also pride themselves in being 'open', and so their products are all able to connect to third-party apps in order for users to get the best out of the Mio wristbands.

mio-labs.com
This website uses cookies to ensure you get the best experience on our website.
Check our
Privacy Policy.
got it