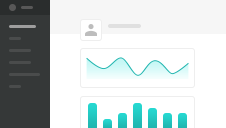 LEAVE YOUR WORK EMAIL BELOW
We will get in touch with you shortly.
CREATE WELLNESS CONTEST
Compete with colleagues, friends & family.
DOWNLOAD OUR CORPORATE WELLNESS BLUEPRINT
Get your free PDF with the best practices for launching a successful workplace initiative.

Wearables
»
Pivotal Living
Pivotal Living

Pivotal Living is a low-cost alternative that includes $12 fitness tracker and $39.95 smart scale, both of which syncs wirelessly to their app. They also offer a year-long membership that provides goal-setting options, automated coaching and motivational tips and custom weight loss programmes.

www.pivotalliving.com
This website uses cookies to ensure you get the best experience on our website.
Check our
Privacy Policy.
got it