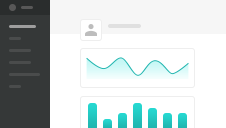 LEAVE YOUR WORK EMAIL BELOW
We will get in touch with you shortly.
CREATE WELLNESS CONTEST
Compete with colleagues, friends & family.
DOWNLOAD OUR CORPORATE WELLNESS BLUEPRINT
Get your free PDF with the best practices for launching a successful workplace initiative.

Wearables
»
Swatch
Swatch

Swatch Group, the world's largest watchmaking company, was founded in 1980 in a bid to counter the huge competition from Japanese brands. Today it's making waves in the smart-watch market by offering a fresh perspective on fitness wearables.

www.swatch.com
This website uses cookies to ensure you get the best experience on our website.
Check our
Privacy Policy.
got it