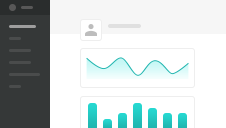 LEAVE YOUR WORK EMAIL BELOW
We will get in touch with you shortly.
CREATE WELLNESS CONTEST
Compete with colleagues, friends & family.
DOWNLOAD OUR CORPORATE WELLNESS BLUEPRINT
Get your free PDF with the best practices for launching a successful workplace initiative.

Wearables
»
Wahoo Fitness
Wahoo Fitness

Wahoo Fitness is all about closing the gap between expensive exercise sensors/trackers, and bringing them to the everyday fit fan. Their trackers forgo a screen and directly use your phone's display to present all the data collected.

www.wahoofitness.com
This website uses cookies to ensure you get the best experience on our website.
Check our
Privacy Policy.
got it