---
Table Of Contents
---
What Is a Step Challenge?

If you've never had the chance of participating in a step challenge, then we're more than delighted to catch you up.
A step challenge is usually a way for employers to keep their employees healthy, happy, and engaged. People can either participate in individual challenges where they're competing against themselves, always striving to beat their personal record; or, they can compete with co-workers, other acquaintances or strangers.
The competition with others takes place either on an individual or collective level. Engaging in collective challenges involves several teams going up against each other. A significant advantage of this is that it allows your step challenge to go beyond the regular goal of encouraging healthy habits and boosting the team spirit.

Why Do a Step Challenge?

For starters, keeping count of steps is an excellent way of staying active and fit without overstraining yourself or losing motivation. Just picture yourself taking a walk, basking in the marvellous beauty of nature and then by the end of the walk, finding out that you've already walked 2,000 steps without breaking a sweat. Doesn't that give you the necessary feeling of accomplishment that also motivates you to keep up the good work? Well, according to clinical studies, it does!
And what if, during your walk, you could chat with other people who are engaged in the same activity allowing you to share your experience with them while at the same time competing? Doesn't that invigorate the competitive spirit within you that'll push you to keep up with the same level of energy or even step it up a notch?
Even if your answer is yes, we can hear the fitness fanatics out there complaining that a step challenge isn't much of a challenge for them. We beg to differ! A step challenge has a great advantage over other fitness challenges because it's for everyone. It doesn't matter which age group you belong to, whether you're an athlete or not--simple, everyone can participate and compete. Those who can do the challenge while running, those who can't or don't want to, can take a pleasant stroll. What's great is that it makes sports part of your social life and, consequently, part of your daily routine.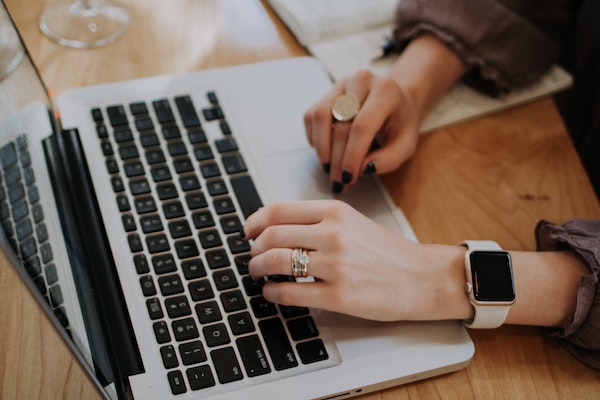 Still sceptical? You might've noticed that nowadays, many people are wearing a smartwatch instead of a regular watch. It's a trend: 40% of Millenials own a smartwatch which is a clear signal that shows how mindful people have become about creating healthy habits. If you want to join this trend, the most popular options out there are offered by FitBit or Apple. Alternatively, just browse through online shops, and you'll easily find some affordable options that fit your requirements.
While these devices conveniently track your activities and provide other important information about your physical state, it should be noted that you don't necessarily need them to stay fit. If you're a less is more kind of person; then you'll find that your smartphone is just as good a pedometer as any watch out there. In addition, pedometer apps have evolved a lot during the past years, so you don't need to worry about the precision of information.
Tracking Steps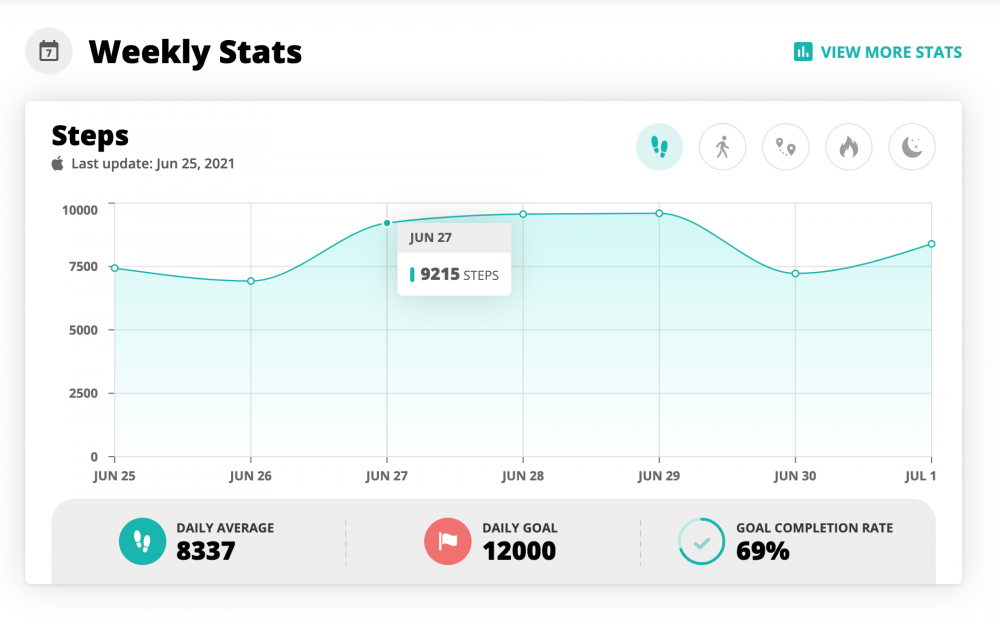 Let's get down to business: How do you track your steps? Of course, there's always the option of counting your steps in your head, and if you can pull this off, then hats off to you! For the rest of you who would rather listen to music, chat with friends or family, or simply let their spirits dangle during their walk or run, you should probably use a step-tracking app. That'll do all the work for you--not only in counting your steps but also the calories burnt, the distance left behind and more. You don't even have to worry about any additional costs because many of these pedometers come for free.
If you want to go beyond counting steps individually, you can also initiate team challenges. The major bonus that collective challenges bring to the table is that individuals can coordinate their activities with each other and meet up over lunch before or after work to do a portion of their daily steps together while socializing. If you're using a step challenge for team-building purposes, you might want to consider making it a requirement that the groups have a team walking sessions daily. It's up to you.
For that, you can check out social fitness platforms like inKin's corporate wellness platform for individual and team challenges that you can participate in with selected members and the public. The perk of using the inKin app is that you can sync your data from many popular wearable devices and apps. Some of the pedometer apps that go great with the inKin app are Breeze, Moves and MapMyWalk. For more options, check out six pedometer apps that will change your life. You'll find options for both Android and Apple!
If those apps aren't your cup of tea, no worries! Check your phone, and you'll most likely find that it already features a step tracking function. For iPhone, that's Apple Health, while in the case of Android, it's Google Fit. Here's a list of devices inKin supports.
Keeping Tabs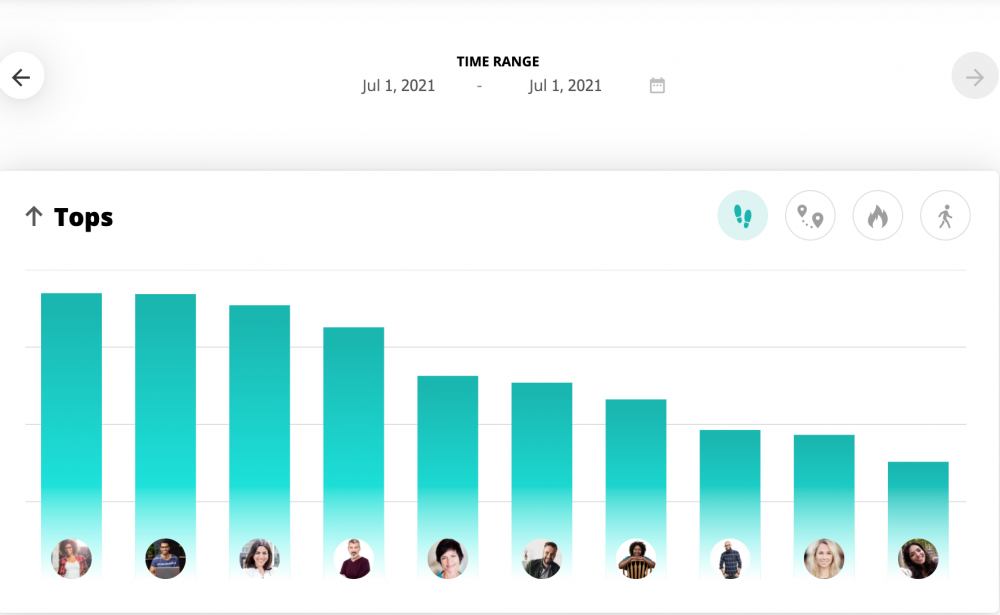 Naturally, when you're participating in a challenge, you need to keep tabs on everybody's performance; otherwise, it's no challenge. The first option you have to do so is manual. Every participant will send in the number of steps, the distance, and the duration of walking. We highly encourage you to collect the results daily; otherwise, you might lose track and end up with faulty outcomes.
You can accumulate the data via survey software (Google Forms is a popular and free option), which you can then add to an Excel sheet to calculate the results. But be aware that having participants fill out a form on a daily basis can make a step challenge less fun and more of a tedious chore.
Also, doing all this manually and depending on the goodwill of other participants to report the correct numbers is a risky business. That's why there's a second option: using a platform to take care of all the nitty-gritty for you.
The inKin fitness platform, for example, automates the organization of all results fair and square in one place. All it takes is for all contenders to download the app and connect their apps and devices to it, and voila, you'll get a fun, colorful leaderboard that will make users come back for more to examine performances to look for changes in ranking in real-time, instead of dreading it. inKin is easily integrable with all popular fitness apps, so you're free to pick your choice.
To save you the trouble of researching yourself, the pricing of the inKin social fitness app starts at $2 per user per month and increases depending on which subscription you purchase.
Communication Is Key!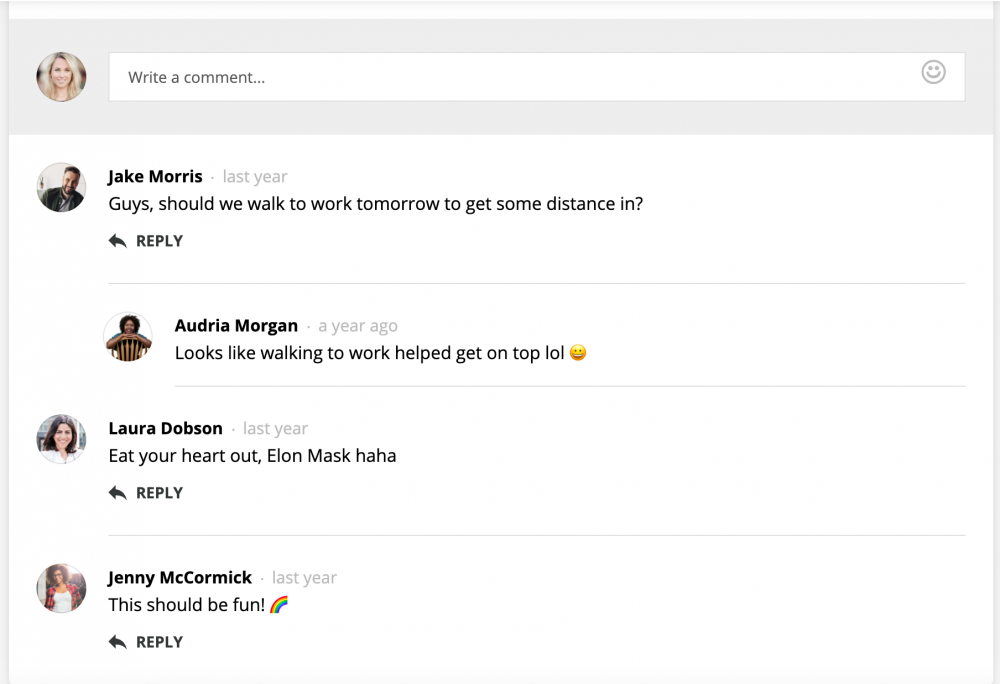 So, until now, we've discussed the benefits of a pedometer, step challenges, and having a leaderboard. But what does this add up to? You're basically running or walking on your own, tracking your results and comparing them with others.
While this is all fun and good, it shouldn't end there. The true essence of a team challenge lies in the social aspect. Especially in times of social distancing, it would be nice to have the opportunity of virtual socializing. That's why you need to make sure that the step challenge app you're using has a newsfeed that allows you to converse with your team members and competitors, maybe even share some snapshots of your walkabout and receive some in return. inKin's news feed will enable users to communicate, share files, images, emojis and virtually engage over their activities.
Having an option like this is basically like having a personal trainer. Of course, you're doing all the heavy lifting, but it does help to have somebody with whom you can blow off some steam if the exercise is a bit more strenuous than usual or just someone with whom you can share your milestones.
But of course, you shouldn't stop there. If you really want to get people committed, you should encourage diverse channels for communication. Social media posts, whether you're a fan or not, are highly engaging. Just go on Facebook or Instagram, and we guarantee you'll come across at least one person who has posted about their workout session.
Why is this necessary? First, sharing your exercises comes with social accountability to deliver and finish these exercises. Secondly, it motivates others to engage in similar activities, which leads to a boomerang effect because their engagement will, in turn, motivate you to keep up. If you think that this type of communication is an effective motivation for long-lasting commitment, then you might consider including it as part of your challenge. Those who share their achievements or workout experience on social media once a week gets bonus points, those who don't have to compensate via more workouts. Fair enough, don't you think?
You Gotta Motivate to Elevate!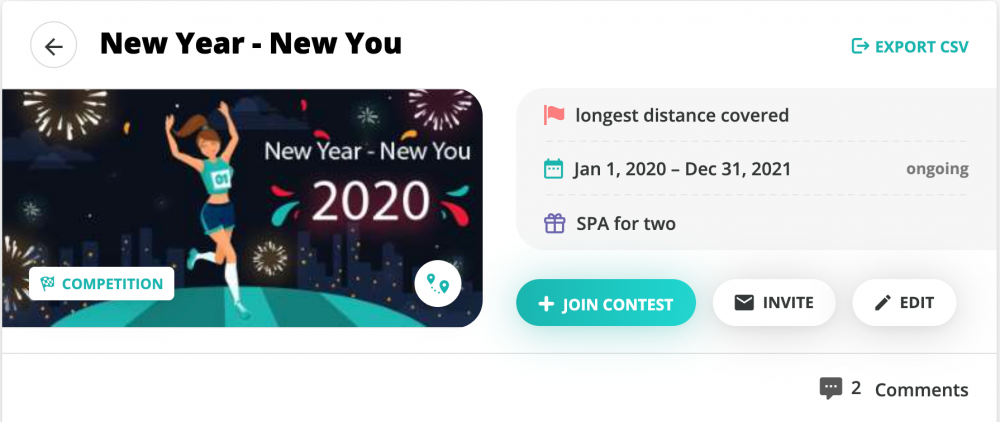 Another very effective way to stay committed and not jump out of a challenge midway is providing incentives in the form of coupons, donations--whatever you think will keep everybody's eyes on the prize. But, of course, we left this one for last because we don't want to encourage that kind of motivation. And, of course, we're just kidding. Who doesn't love gifts that they've worked for earned with their sweat?! Exactly, no one!
That being said, offering a reward to a challenge winner is merely a bonus and not a necessary requirement. If you think that it's overrated, then feel free to skip this part. But if you want to make things interesting by adding a prize into the mix, don't forget to mention it beforehand. If you prefer to have things in writing, add the conditions and rewards to the details section of your inKin app, and you're good to go. We can tell from experience that one reward that will most likely be welcomed with open arms is additional vacation days. And with all the sweat they'll burn during their challenge we'll go out on a limb and say that they earned it!
However, it seems too complicated for you and you want something more hassle free, here is one great feature of inKin that you might like - 24-hour head-to-head step Duels. Join in If you are in the mood for a quick competition with others.
The main reason we strive to enhance our kins' user experience is to motivate them to stay active and healthy on a daily basis.
Our fitness step, burned calories, distance and active time challenges and competitions have already become popular within our international community. But we wanted to create something even more motivating and to help our users to meet fitness friends in different parts of the world.
So, if you are in the mood for a quick competition, just toggle the "ready to duel" button and wait for an opponent to accept your challenge.

Once the duel has been accepted, it will begin the next day. Your results will be announced after 24 hours. This has been done so our kins can compete with anyone, no matter which country and time zone they live in.
This was our guide for creating a step challenge. You can use it as a blueprint and adjust it to the individual preferences of your employees. Keep in mind that healthy behavior isn't just about encouraging physical activity. It's also about promoting healthy eating habits. If you're looking for some inspiration, just browse through our superfoods series. Have a nice walk!
---
Additional Reading
---
Photo Credit: Unsplash