1. The Bodyholiday, St Lucia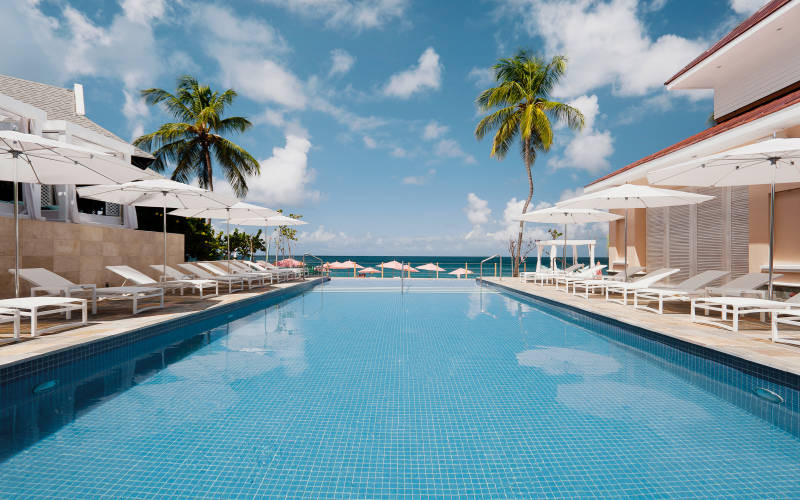 Photo Credit: British Airways Highlife
Best for: Mind and Body
Price: $$$
Nestled between St Lucia's tropical rainforests and the azure Caribbean ocean is The Bodyholiday, a luxury, all-inclusive retreat for both the body and the mind. You are encouraged to do as much or as little as you want and are given full control over your itinerary. Just pick and choose which of the 40 daily activities you want to participate in and don't worry about getting bored – not only do the activities change daily, they are so diverse there's no chance you'll be stuck twiddling your thumbs. For example, a typical day might include a 7 a.m. Tai Chi class, followed by Hatha Yoga and a trail-walking session. The afternoon may then kick off with a sailing lesson before you head back to dry land for a round of golf and evening meditation.
The temple-inspired wellness center, which was voted one of the world's best spas by Condé Nast Traveler, offers an array of 50-minute spa treatments or state-of-the-art therapies per day, including oxygen facials, hydrotherapy, and massages. Also, the resort's five restaurants cater to even the most discerning of palettes, with locally sourced, fresh ingredients from their very own organic garden!
For more information visit: www.thebodyholiday.com
2. Everest Basecamp Trek, Nepal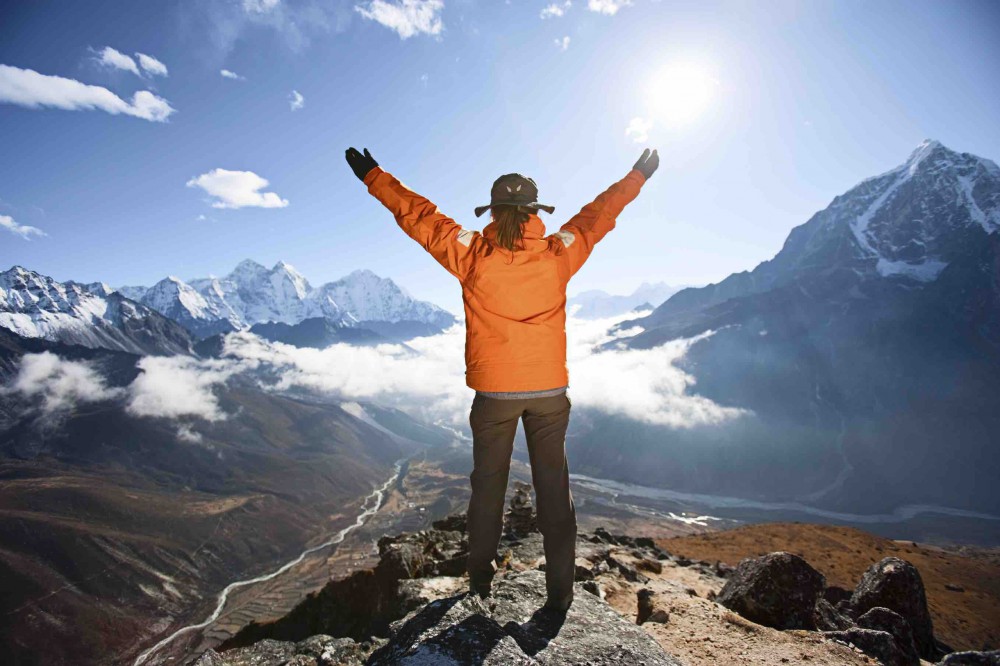 Best for: Hikers
Price: $$
This has to be one of the ultimate holidays for most trekking enthusiasts. Although the two-week trek to Everest Base Camp is increasingly popular with tourists, and trails are busy during peak months, the journey is no less spectacular – imagine being face-to-face with the tallest point on earth. The bucket list trip passes through the heart of the Khumbu region and wanders into its bustling, little capital, Namche Bazaar. Perched at a dizzying 11,286 feet, trekkers usually spend a few days there getting acclimatized and immersing themselves in the warm local culture. From here, the trek continues past small villages, impressive mountain scenery, and Buddhist monasteries, before topping out at 17,650 feet at base camp, with the summit towering over 11,000 feet above.
3. Tiger Muay Thai, Phuket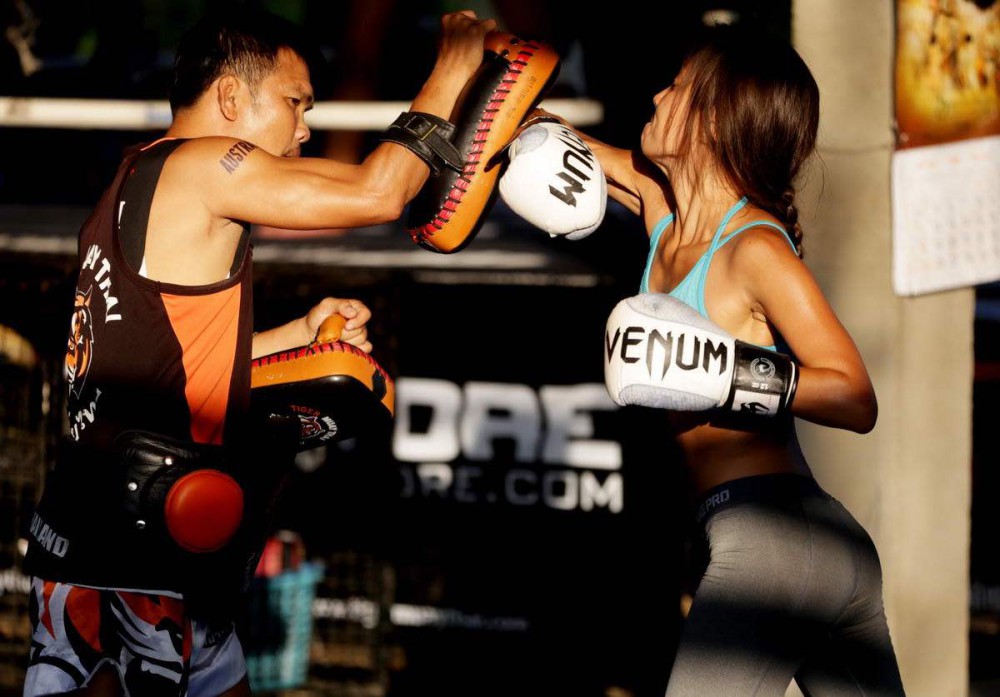 Photo Credit: Tigermuaythai
The best for: Martial Arts
Price: $
Tiger Muay Thai is one of the largest, and most famous, training camps in Thailand, known for its tough training and surprisingly great food! Located on the island of Phuket, Tiger Muay Thai offers beginner, intermediate, and advanced seven-day deluxe packages. With two 2-hour classes a day, trainers work on perfecting your stance, footwork, basic punches, kicks, knees, and elbows, as well as defenses to these techniques. The deluxe package includes access to a selection of 20 classes a day, including Brazilian Jiu Jitsu, Yoga, MMA, Bodyfit, Cross-Training, and the ancient fighting arts of Muay Boran and Krabi-Krabong.
After a long day, head to the grill for some food by the talented American, 'Cheffy Baby', whose specially designed and delicious menu uses local ingredients and Thai flavors to aid peak performance. Onsite accommodation at Tiger Muay Thai is basic, to say the least, but it's beyond convenient so that you can shower, or power nap in between classes.
For more information visit: www.tigermuaythai.com
4. Ashiyana Yoga Retreat, Goa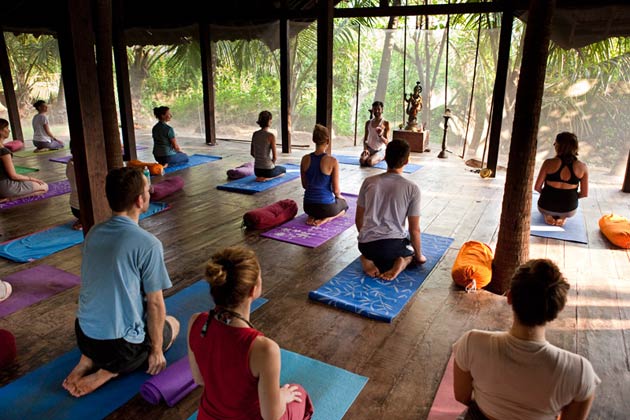 Photo Credit: Luxurious Magazine
Best for: Yoga
Price: $$
For years, travelers seeking enlightenment and spiritual guidance have made their way to India's ashrams to learn about the ancient practices of yoga, meditation, and Ayurveda healing. At Ashiyana Yoga Retreat, you can relax and recover through a combination of yoga, holistic therapies, and nutritious meals. The retreat offers different packages, tailored to your experience and needs, but all focus on stress reduction, healing, and balance. Accommodation varies from quaint beach huts on the Mandrem River to luxury stone-built suites in a nearby palm grove.
Not sure which program to pick? Why not try the popular Urban Antidote 7 or 14-day stay? The Ashiyana Yoga therapists will create a personalized plan, which usually includes a variation of immersive yoga classes, yoga therapy, dietary and nutrition education, guided or unguided meditations and massage.
For more information visit: www.ashiyana-yoga-goa.com
5. The Biggest Loser Resorts, Florida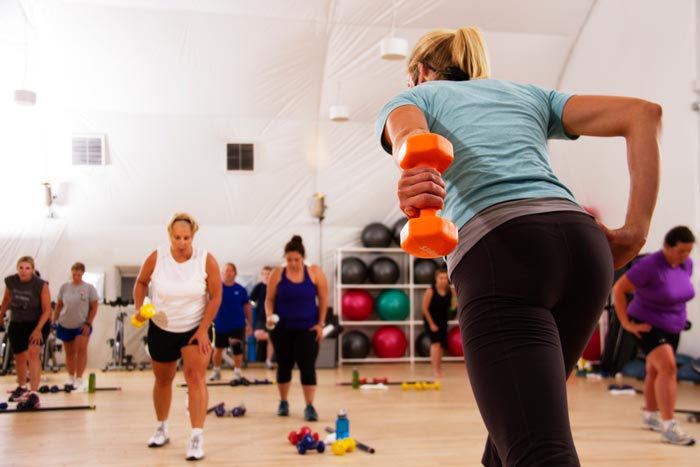 Photo Credit: The Biggest Loser Resort
The best for: Weight loss
Price: $$$
For anyone looking to shed the pounds, without the flaunting everything your mama gave you on TV, The Biggest Loser Resorts might just be for you. One-week programs combine high-intensity workouts and educational classes with chef-prepared, healthy, calorie-controlled diets; all under the careful observation of certified trainers, counselors, and nutritionists. For example, the week will revolve around daily fitness classes like circuits, tennis, spinning and Zumba, combined with life-coaching sessions and classes on nutrition, healthy eating, and wellness. Cooking demonstrations and meditation are also offered, so you can carry on your fitness journey long after you leave.
The sprawling seaside resort is situated on the tip of a barrier island off the north coast of Florida. With a pristine 3 mile stretch of powdery beach, billowing palms, uninterrupted views of the Atlantic, tennis courts and pools, it's a coastal retreat with dashings of laid-back southern charm.
For more information visit: www.biggestloserresort.com
Photo Credit: Depositphotos