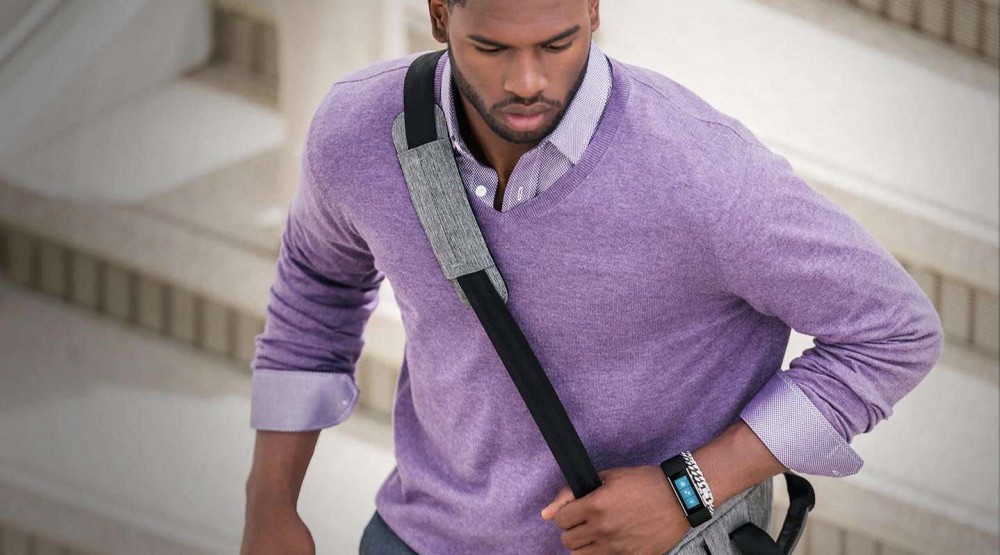 Price: $249.99
Photo Credit: Microsoft
An upgrade from its predecessor, the Microsoft Band 2 has a better screen and more comfortable design. It can measure everything from running to cycling, and even rounds of golf, thanks to its 11 intelligent sensors, which include an optical heart rate sensor, 3-axis accelerometer, gyrometer, GPS, light sensor, skin temperature sensor, UV sensor, capacitive sensor, microphone and galvanic skin response sensor and barometer. As a result, whether you're biking uphill, or climbing steps, your metrics will be really accurate.
You can also sync the band with Runkeeper, MyFitnessPal, and MapMyFitness, to give the Microsoft Health app more accurate info on you. You can also download step-by-step workouts from the app, which range from beginner to advanced. The downside? Although this cross-platform tracker is splashproof, it's not waterproof and shouldn't be worn when swimming or kayaking. Another sad point is being taken off the market.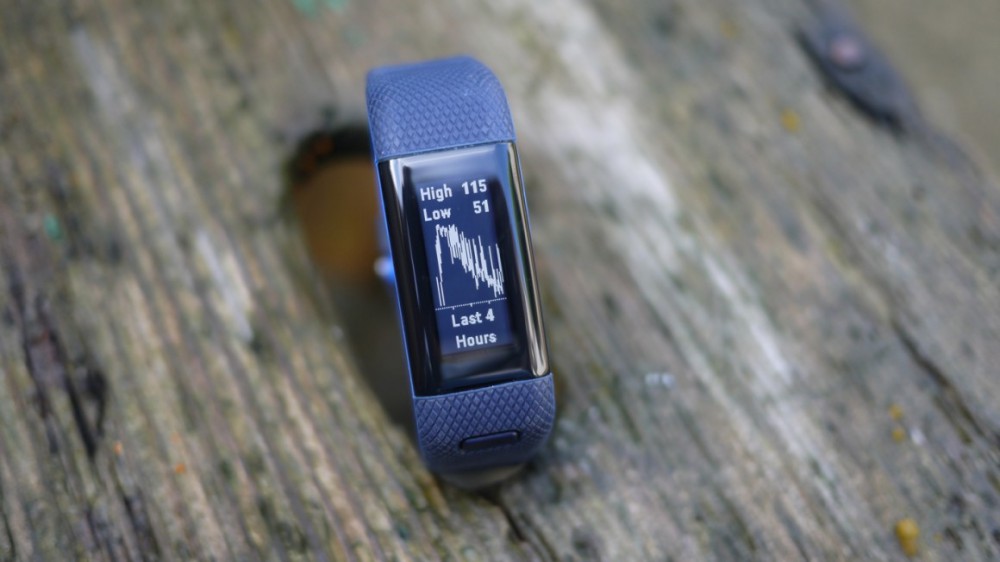 Price: $199.99
Photo Credit: Wareable
This brilliant wearable also made an appearance on our roundup of the best women's wearables, and it's just as perfect for the boys! Designed with runners, gym bros and cyclists in mind, the Garmin Vivosmart HR+ certainly puts substance over style. This smart gadget is packed with features, including an accelerometer, barometric altimeter, GPS and optical heart rate monitor. These automatically track your step count, heart rate, calories burned, stairs climbed, and distance traveled. The HR+ is also waterproof to 50 meters, so you can shower or swim and leave it on. The device also employs Garmin's 'intensity minutes,' which motivates you to push yourself harder.
This Vivosmart offers useful smartwatch features, including a music player controller and weather alerts. The device will even relay texts, calls and other notifications from your phone. Now, if style is your priority, this might not be the device for you – it's unashamedly a fitness tracker first with its rubber strap and rectangular touchscreen. However, while this wearable might be too much if you're just starting out, for seasoned tracker addicts and fitness fanatics, this action-packed device could be the one for you.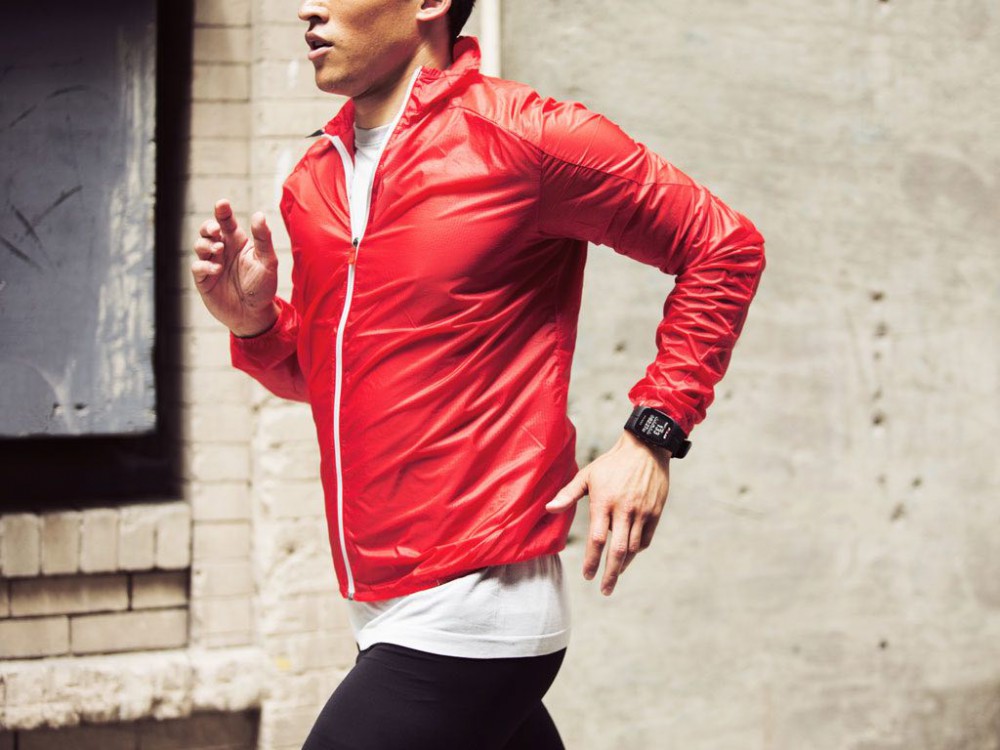 Price: $229.95
Photo Credit: Polar
Runners, listen up – this is the one for you! The intelligent Polar M400 combines the simplicity and user-friendly access of fitness bands like Fitbit with the accurate tracking of high-end running watches, like the TomTom Runner Cardio, in one action-packed device. This well-priced and reliable running watch is not glamorous, but it certainly won't let you down. It features a GPS, a heart rate sensor, and also monitors your sleep. Plus, this tracker even alerts you if you've been sat still for too long and gives you a kick up the bum if you ignore the warning.
Not a runner? This could still work for you, because one of its most appealing features is its ability to track fitness across multiple sports, including yoga and swimming (it's water-resistant to 30m). The only downside of this great gadget is that heart rate tracking requires a chest strap and doesn't work under water.
4. Fitbit Surge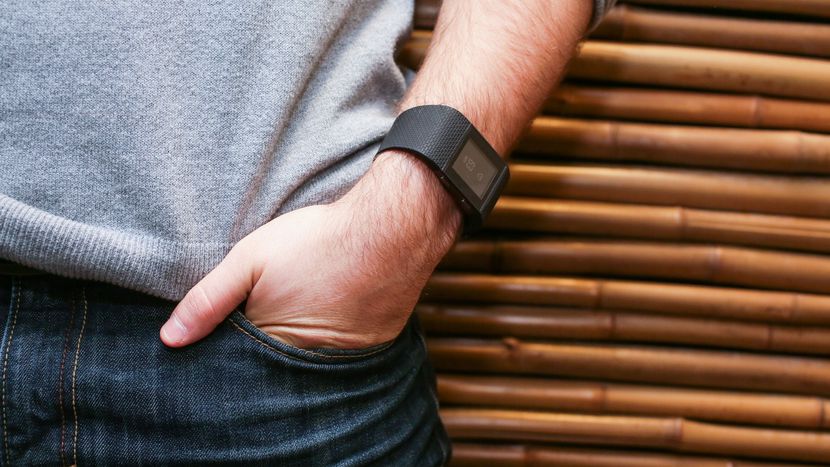 Price: $249.95
Of course, no list is complete without a Fitbit and the Surge takes the trophy today. This sophisticated tracker not only counts steps and sleep but also alerts you to incoming phone calls and text messages. It boasts a built-in heart rate monitor and uses GPS to track runs and outdoor activity, while generating graphs for elevation, pace, heart rate and calories burned. The Surge also houses an altimeter, which monitors how many floors you've climbed in a day.
Another star feature of this gadget is its satellite tracking, which works without your phone. You can leave that at home and review your run, laid out on a birds-eye map. And if running isn't your thing, then there is a full list of sport options, including tennis, golf, weights, circuit training, kickboxing, spinning, elliptical, yoga, stair climber, bootcamp, walking and even martial arts. The updated companion app also offers intelligent sleep management tools via the Sleep Schedule. This not only tracks the amount of sleep you're getting each night, but helps you decide what time to hit the sack and wake up each day.
5. Moto 360 Sport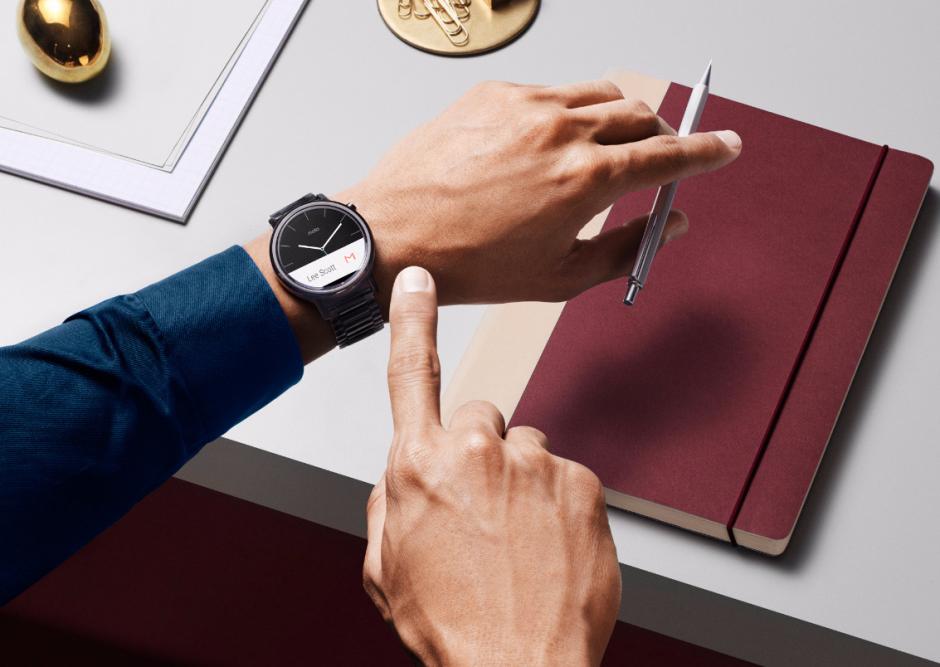 Price: $249.99
Photo Credit: Knowyourmobile
Giving the Apple Watch a good run for its money, the Moto 360 Sport is a fully fledged smartwatch, with impressive fitness tracking abilities. It uses GPS and Google's mapping software to chart your distance travelled during runs or outdoor activities, and feeds directions to the watch face, like a mini TomTom. Run data is then sent to the Moto Body app on your phone, where you can check maps, pace graphs and even your heart rate throughout the run. It also automatically knows whether you're running or doing cardio and switches modes for you!
The sleek-looking wearable has a 1.37-inch LCD hybrid display, which adapts to various lighting conditions. This screen brightens when you're out in the sun, making it easy to read, whether you're indoors our outside. All metrics are gathered in the user-friendly Google Fit app and, best of all, it can even help you find the closest spot for a post-workout smoothie, with a quick voice-activated search.
Photo Credit: Depositphotos