From step counting to sleeping these devices have got your back. With a plethora of fitness trackers to choose from, selecting one that best suits your needs and your style can be tricky. To help, inKin has rounded up the best fitness watches for women on the market - so, let's compare.
1. Bellabeat Leaf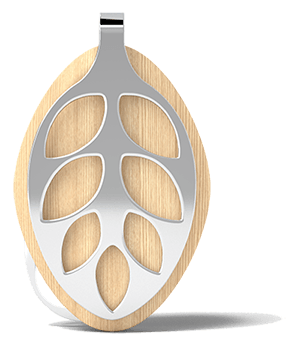 Bellabeat's Leaf health tracker is beautifully designed and can be worn as a necklace, bracelet or brooch. Unlike other unisex devices, this piece of smart jewellery is decidedly feminine with options coming in silver with light wood and rose gold against a dark brown wood.
Leaf tracks all the basic fitness metrics, such as activity and sleep quality, while also keeping tabs on stress levels and your menstrual cycle. This more holistic approach to health tracking has proved popular with the first batch of this device selling out within 48 hours. This smart fitness tracker will even remind you to calm down if it recognizes stress by vibrating – clever right? It can even vibrate to let you know when you have not been active enough, or when to slow down. The wearable device syncs to the Bellabeat app, which analyses patterns and offers breathing exercises or advice on how to be more active. One of the best activity tracker for women out there.
Price: The Leaf is on pre-order for $89
2. Up2 by Jawbone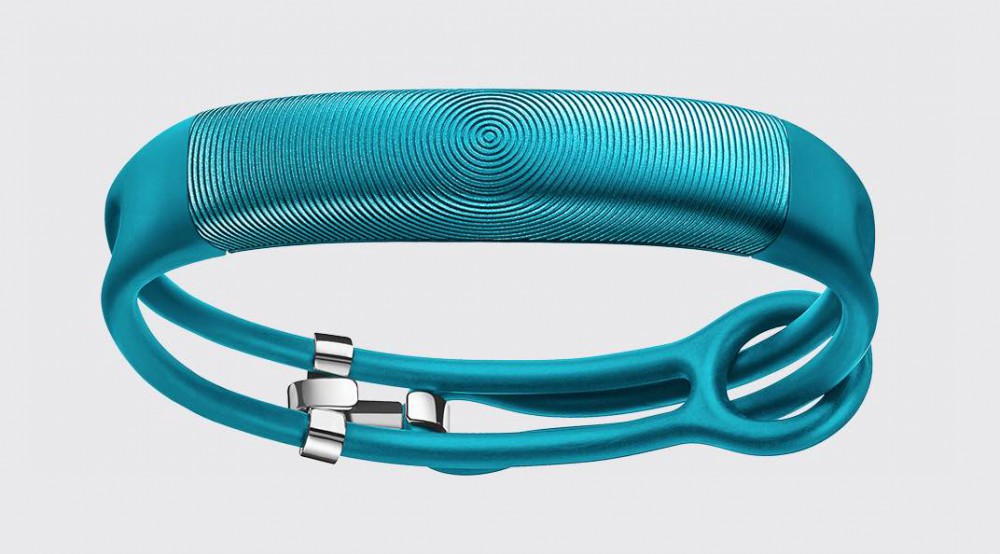 Like its predecessor Up24, Jawbone's Up2 is capable of measuring the steps you take each day, your distance traveled and calories burned. There's sleep tracking onboard, too. Of course, it made the list of top fitness trackers for women. The app is a major selling point as aside from the expected activity tracking, there's also food, drink and mood tracking. Also, the software can connect with a massive number of third-party apps, such as MyFitnessPal, RunKeeper, Strava, IFTTT and Nest to name a few.
Price: $99.99

3. Withings Activité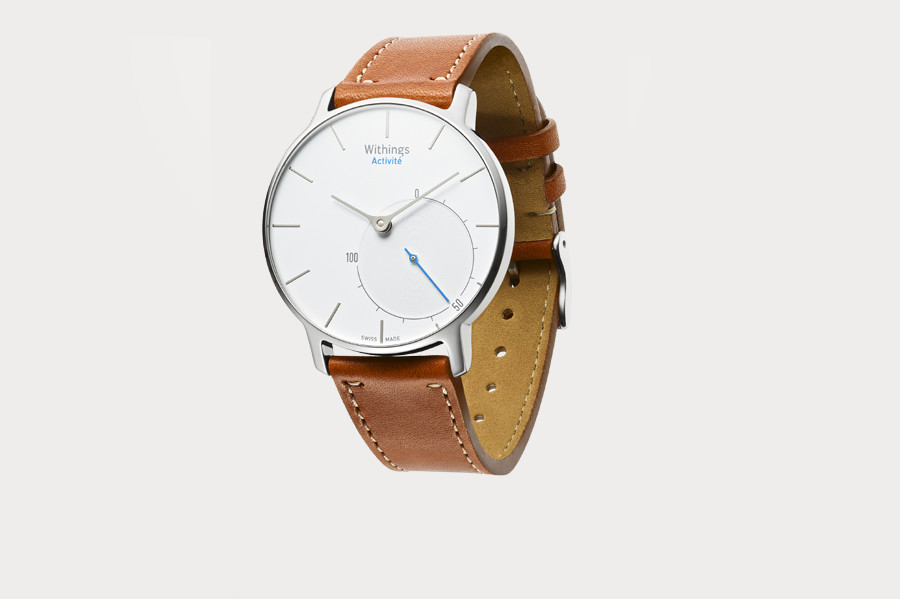 For those fed up with bright and blingy trackers, the Withings Activité may be just the best fitness watch for women. This uber-stylish French-designed, Swiss-made watch made of calf leather, sapphire crystal and stainless steel wouldn't look out of place in a boardroom or on a runway. This neat fitness tracker can be set up on your phone and tracks your sleep, steps, and activity. It is waterproof to 50 m so it can also monitor your swimming.
On the watch face, a small second dial sweeps from 0 to 100, displaying the percentage of your step goal reached so each day. Also, the Health Mate app illustrates your activity and sleep with easy-to-understand graphs, and award badges for when you do things like meeting your step goal. Like some other activity trackers, you can challenge your Withings friends to take more steps or lose more weight. The app can also remind you to drink more water or get to bed early.
Price: $450
4. Fitbit and Tory Burch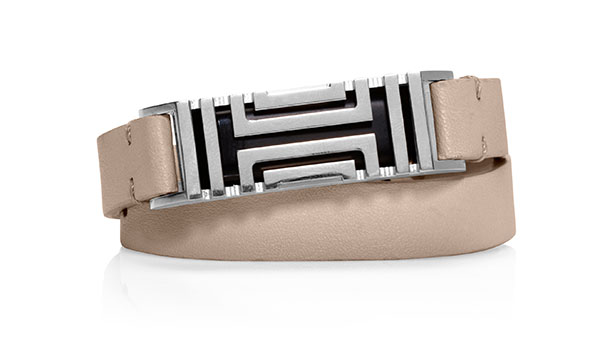 The Fitbit Flex is one of Fitbit's most popular trackers in the company's solid lineup and monitors steps taken and sleep quality. The fitness device syncs data wirelessly with PCs and Macs automatically and can communicate directly with iPhones and Android devices. Also, LEDs light up as you progress towards your daily goal. And while this fitness tracker has long been a firm favorite – the latest collaboration with Tory Burch sees the launch of sleek accessories that your Fitbit Flex can be slotted into. With rose gold, gold and silver bangles, as well as leather bracelets and pendants to choose from, the options for accessorising your Fitbit are pretty endless.
Price: sold separately: $99.95 for Flex and $38 - $195 for Tory Burch accessories
5. Misfit Swarovski Shine Collection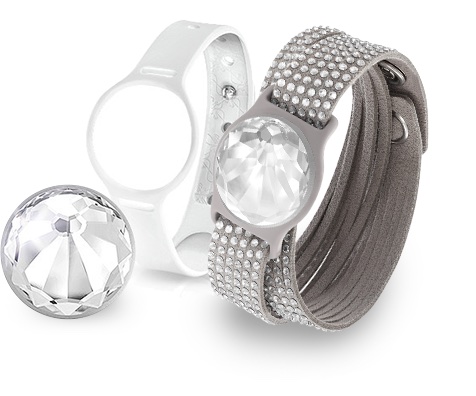 The Swarovski Shine, produced by Swarovski and Misfit, is perfect for the ladies who like to work out in style. This chic fitness watch for women runs off a replaceable solar battery, which lasts up to 6 months and be easily called one of the best women fitness watch. Not only does it track your activity progress, monitoring steps, sleeping patterns calories and distance, but it also lets you set your daily fitness goals.‬ And for the more competitive runners, why not share your results with your friends and see how they measure up? ‬The Swarovski Shine comes with a gray Slake Bracelet, white Sport Band, a Velvet Pouch and a Quick Start guide.
Price: $169.00

6. Lumo Lift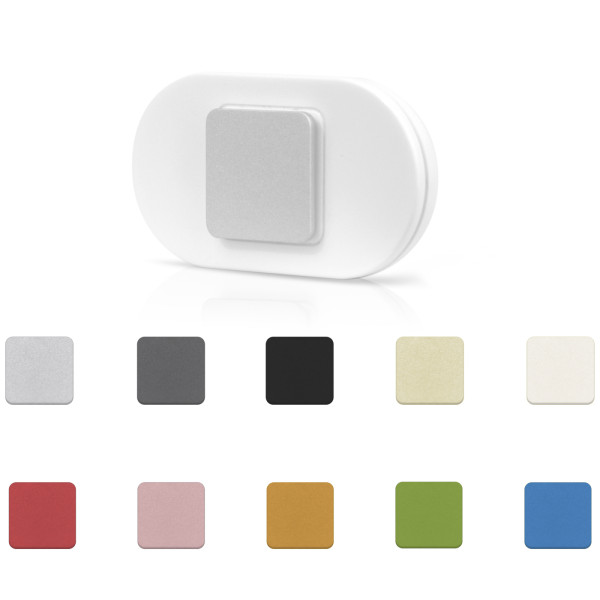 While there's no shortage of trackers to count steps, distance and calories, Lumo Lift takes things one step further by monitoring and helping you improve your posture. ‬The device is worn near the collarbone, and, when you slouch down, vibrates to let you know you need to improve your posture. It uses biomechanic motion sensors to track your posture and activity levels through the day, which can be viewed on a smartphone. ‬
The Lumo Lift comes with a variety of clasps, with crystal and coloured accessories available. There are also double, family and office packs. Now this is certainly one of the best activity trackers for women.
‬
Price: $79.99
7. Pivotal Living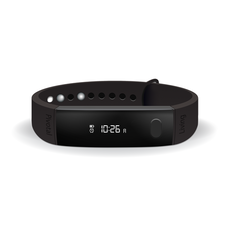 The Pivotal Living activity monitor offers a cheaper, no-fuss alternative for those in search of pure functionality. ‬Although you may be sacrificing style, it is a sleek looking gadget and it starts at just $12, which includes a complimentary mobile app and a year-long membership that provides goal-setting options, automated coaching and motivational tips and updates about upcoming custom weight loss programmes.
Price: from $12
8. Jonathan Adler + Garmin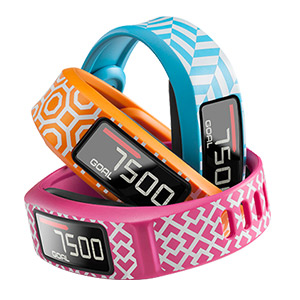 For those who love a spot of colour, there really is no choice but the Jonathan Adler collection Garmin fitness watches for women for the Vívofit family of activity trackers. Jonathan Adler's designs aim to elevate fitness watches to higher plains, making them trackers you would be proud to sport anywhere. The wide range of designs incorporates his signature patterns, perfectly matched to the designer bands.
The Manhattan Module Bundle, priced $119.99, is a great place to start, and includes a Vívofit 2 module and two Jonathan Adler patterned bands, Bridget (black) and Nixon Square (cyan). ‬Changing bands is no harder than popping the module out, and placing it in another band. Other accessory bands can be bought in sets of three, for $39.99. ‬
Price: $119.99
With an endless choice of appealing fitness watches for women on the market, it's hard to choose which one is for you, especially if your friends and family are fitness device fans too! Luckily inKin offers cross-device compatibility, so, even if their preference differs from yours, you can still compete and challenge friends, relatives and coworkers. inKin currently supports Apple, Samsung, Nokia Health, Xiaomi, Fitbit, Misfit, Jawbone and Garmin, TomTom, Polar with many more being added over the coming months. So, whether you want to challenge yourself or your friends, set fitness goals or team up with coworkers to get fit together – inKin has you covered.
Additional reading: inKin Top 6 Pedometer Apps
Photo credit: Withings