1. Activité Steel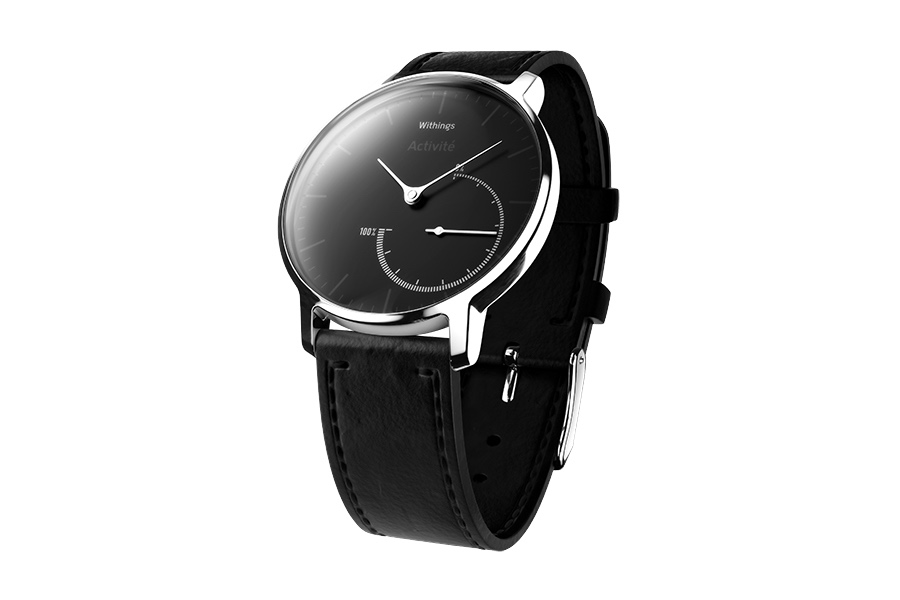 Price: $129.95
Photo Credit: Withings
The latest Withings wearable is the perfect tracker for the woman who doesn't like trackers. Forget the light-up screen and the noisy distractions. With a classic watch face and sleek 18mm strap – which is great for women's wrists – this wearable certainly doesn't look like an activity tracker, nor is it an all-singing-all-dancing smartwatch. The little gadget, which comes in nine colours, including black, raspberry and green, isn't designed for marathoners or gym fanatics, but instead, for anyone looking to get a bit fitter, monitor their activity and improve overall health – which is why we love it.
It tracks your activity with steps, distance and calories burned, as well as light and deep sleep. Plus, there is a silent alarm, which wakes you up with soft vibrations. The impressive eight-month battery life means you will be able to keep it on your wrist day and night for accurate readings. Stats are displayed in the Withings Health Mate app, which is now available on Android and iPhone, and displays activities like walking, running and swimming (it's waterproof to 50 meters) separately. Your daily numbers can now also be pushed over to MyFitnessPal to increase your calorie allowance (clever, huh?).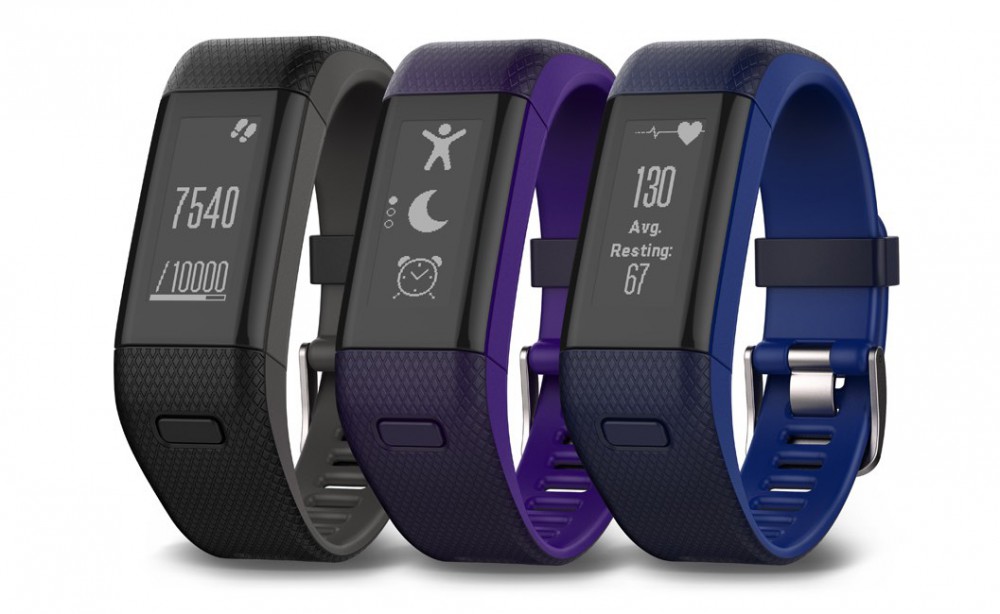 Price: $169.99
Photo Credit: Wtvox
This tracker, designed with runners, gym bunnies and cyclists in mind, certainly puts substance over style. This smart gadget is packed with features, including an accelerometer, barometric altimeter, GPS and optical heart rate monitor. So, it automatically tracks your step count, heart rate, calories burned, stairs climbed, and distance traveled. The HR+ is also waterproof to 50 meters, so you can shower or swim and leave it on. The device also employs Garmin's 'intensity minutes' which motivates you to push yourself harder.
This Vivosmart offers useful smartwatch features, including a music player controller and weather alerts. The device will also relay text, call and other notifications from your phone.
Now, if the style is on your mind, this might not be the device for you – it's unashamedly a fitness tracker first with its rubber strap and rectangular touchscreen. For ladies with small wrists, it may be a tad chunky on – it's certainly thicker than the likes of the Fitbit. However, while this wearable might be too much if you're just starting out, for seasoned tracker addicts and fitness fanatics, this action-packed device could be the one for you.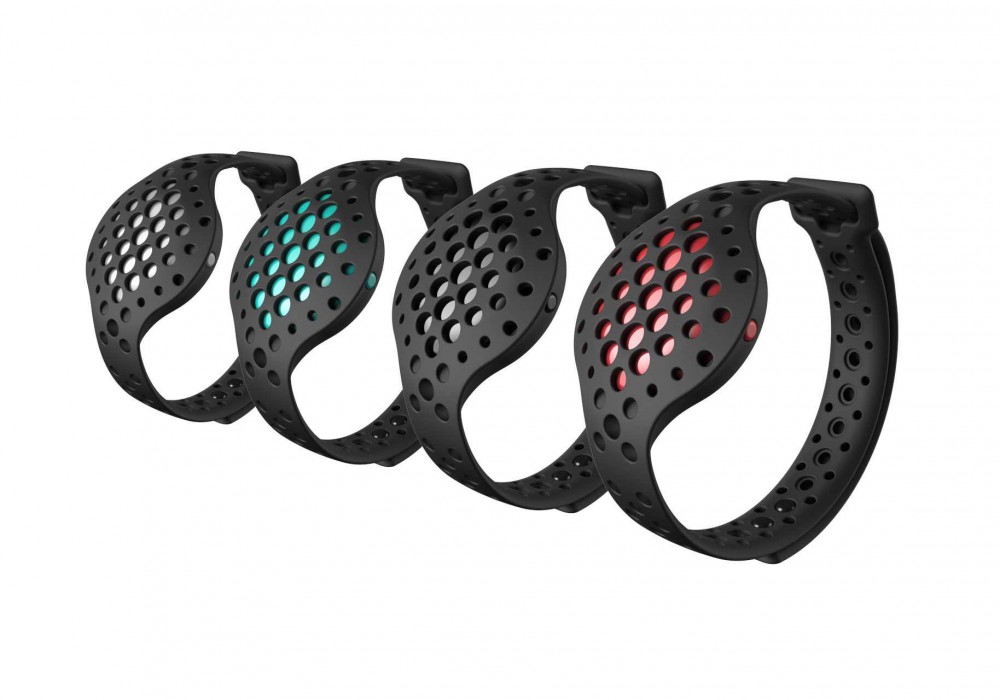 Price: $59.95
Photo Credit: Blog.lumoid
Although the Moov Now isn't most appealing fitness tracker on the market, its features and accuracy certainly make up for it's less-than-stylish looks. Most notable is its advanced nine-axis Omni Motion sensor technology, which captures motion in 3D. Moov Now can detect and analyze a far wider range of motion than most other trackers on the market. This data can then be used to correct running form, improve your swimming method or increase your punch while boxing.
There are also five supported activities, including Run or Walk, Cycle, Cardio Boxing, Total Body workout, and Swimming. With only a single LED light to indicate when the Now is synced to your smartphone, the main downside of using this intelligent device is your dependence on your phone.
4. Fitbit Charge 2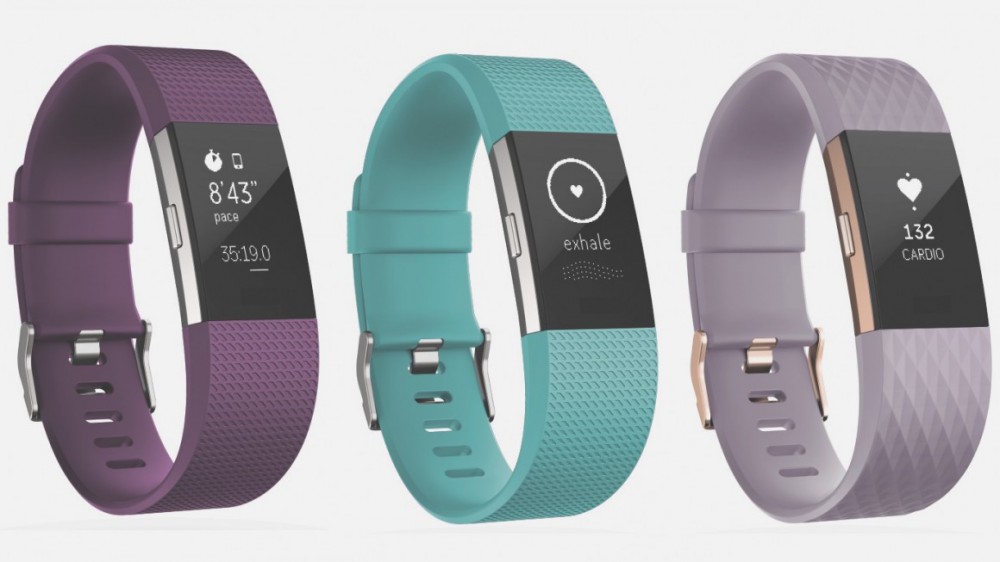 Price: $149.95
The list wouldn't be complete if we didn't mention the Charge 2. The original Fitbit Charge and Charge HR were Fitbit's best-selling fitness devices, and for a good reason. This Charge 2 however, makes things even simpler, as it includes built-in heart rate monitoring, in addition to all the basic activity-tracking features you could want. The device monitors sleep and uses silent alarms to wake you gently in the morning. It also tracks outdoor exercise, as long as you keep your phone with you, measuring distance covered, whether it's jogging, running or cycling.
The Cardio Fitness Level graph, which monitors how much oxygen your body takes in and uses in one minute, is also useful. The metric is often used as an indicator of overall fitness and can be improved upon over time. The generously sized display screen allows you to keep an eye on your daily progress and notifications – including calendar alerts and messages, in addition to the standard buzzing notifications, which alert you to calls. The Fitbit app also proves to be a great cheerleader, with new additions such as challenges and virtual walks of famous locations.
5. Jawbone UP3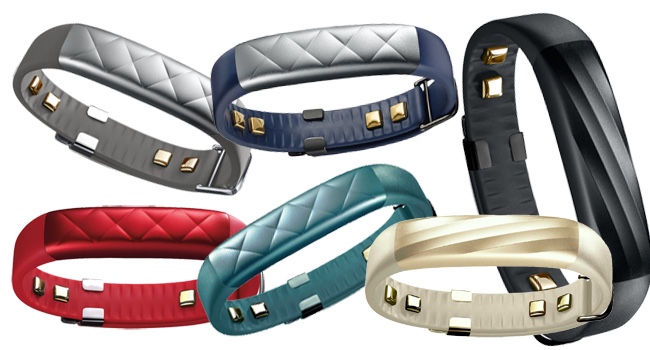 Price: $179.99
Photo Credit: Bestactivitytracker2016
The UP3 had a lot to live up to after its creators had claimed it was the most advanced tracker on the market. Like most bands, the UP3 measures the steps you take and quality of your sleep, but this state-of-the-art device is also loaded with advanced features like the tri-axis accelerometer and bio-impedance sensor, in addition to skin and temperature sensors. It also monitors your daily heart rate for accurate bpm metrics, so you can analyze trends over week and month long periods, and keep an eye on how things like stress, caffeine, alcohol or sleep affect your daily readings.
The Jawbone UP app recognizes a range of sports, including running, tennis, hiking and even Zumba. For non-step-based activities, you can manually log an activity after, or simply use the stopwatch mode.
Although this isn't the cheapest fitness tracker available, it does look good, thanks to the work of Swiss designer Yves Béhar. It's definitely sleeker and lighter than its predecessor. It won't make waves in the fashion world, but the all-black look is pretty versatile. The moveable clasp allows for a more comfortable and accurate fit – just remember you need to wear it tight to get the most accurate sensor readings.
Photo Credit: Depositphotos