It can be a tough world out there—especially when you're trying to select a smartwatch. There are several to choose from, and you want to get the one that's right for you in order to not make an expensive mistake. So to help you out, we're having a face-off—it's the Fitbit Surge vs. Apple Watch battle! Let the face-off begin!
Round 1: Display & Design
The Fitbit Surge is a 1.25 inch, monochrome, LCD touch-screen. It may not be as flashy as the Apple Watch, but it does have a backlight that you can use in low-light areas. The Surge is the only Fitbit watch that allows you to customize the screen with an analog face if you desire. Maneuvering through the features of the Surge is simple so that you won't get confused or lost. The Surge is less activity tracker and more smartwatch even though it's very fitness-focused. When you wear the Surge's durable, flexible material you'll find that this watch is comfortable, and it fits securely; it's available in three colors— sexy tangerine, classic black or stylish blue—and three sizes. But this watch isn't a heavyweight—in fact, you may have to check to make sure you're wearing it! We know you've been wondering: Is the Surge waterproof? Sadly, no it's not, so you'll need to remove it before swimming. Yet it is splash, sweat and rain proof—but that doesn't mean you can wear it in the shower.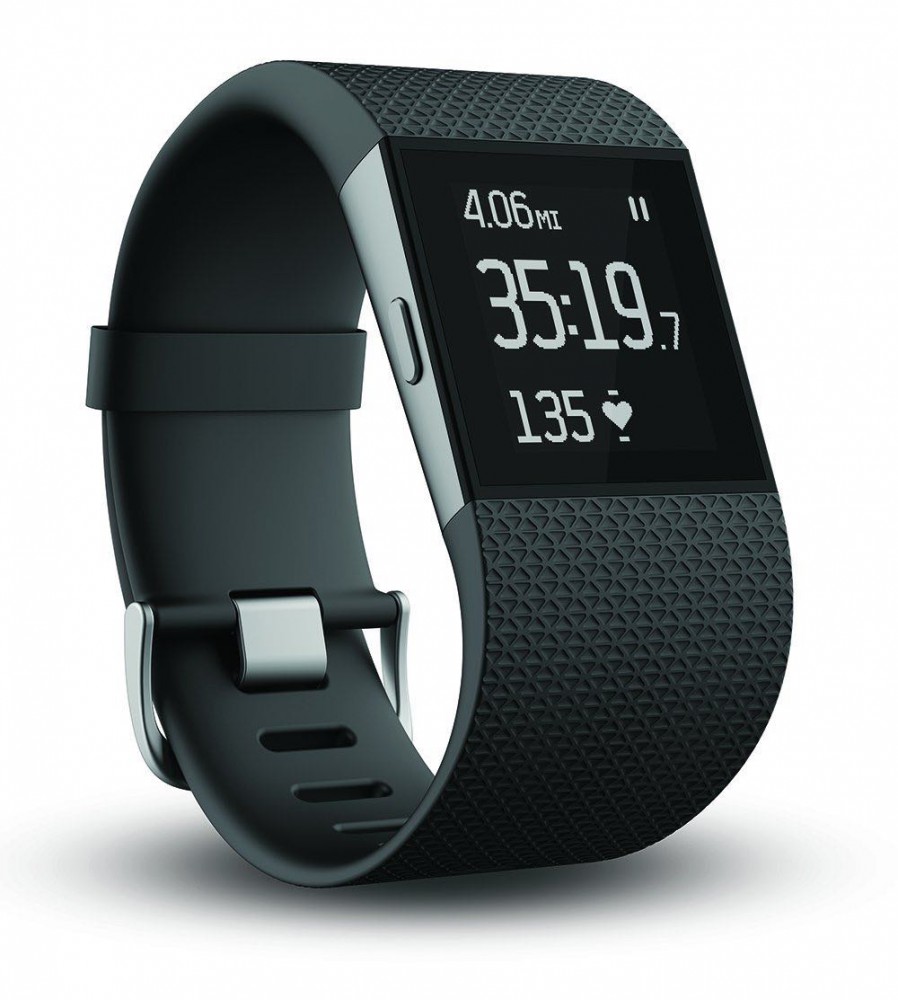 The Apple Watch has one of the most vivid color palettes on any smartwatch, and while it's not the clearest screen, it still has good screen resolution. However, due to the small screen size, your finger will cover most of the screen; so it's probably better to do your navigating with Digital Crown. Plus, these Watches are very fashionable with 38 unique hardware styles—wow! The Apple Watch is basically scratch-proof and available in 3 models, 2 sizes, and each model has many straps, designs and colors to pick from. You can also customize the watch faces; the choices vary from picture backgrounds, analog and digital chronometer to Mickey Mouse. Pretty cool, huh? Now to the question of the day: Is the Apple Watch waterproof? It's not waterproof, so don't immerse it in water, but it is water-resistant and splash proof. However, it should be noted that the leather wristbands aren't water-resistant.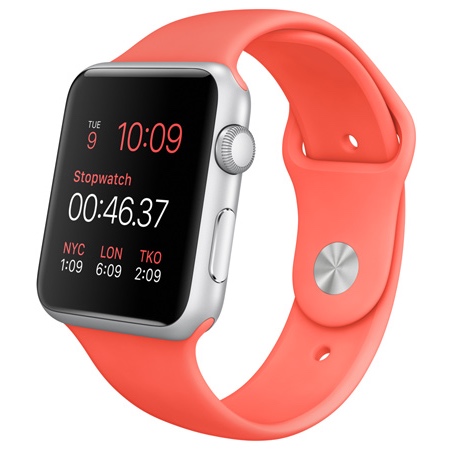 Round 2: Hardware
There are two items that really pop out on the Surge —the 24-hour top-notch heart rate monitor and the GPS connection. After all, everyone knows that for precise tracking of your runs, a GPS is vital. During your exercise tracking, the Surge stores the heart rate info at 1-second intervals and any other time it saves it at 5-second periods. This watch also monitors daily totals and detailed motion info for a month. Not only that, but you can look at many graphs for the day, week or month. Even though the Surge has an abundance of fitness features, it's also equipped with text notifications, on-watch music controls, and Caller ID.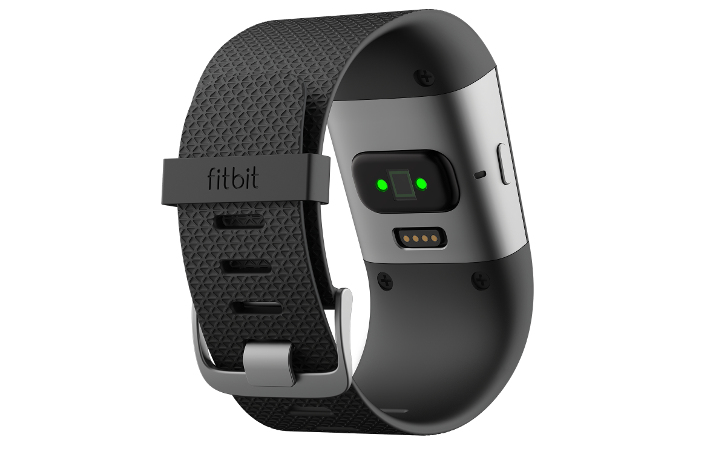 Sadly, what stands out on the Surge is lacking on the Apple Watch. On the back of the Apple Watch, there's a visual heart rate monitor; this monitor utilizes basic LEDs and infrared that finds your pulse and measures your blood flow. You won't find a built-in GPS in the Apple Watch either; this means you must keep your iPhone nearby for the benefit of site services and tracking activity. However, the Watch does have an incorporated microphone and speaker especially for speaking to the watch and having it talk to you; the speaker and microphone are also great for sending audio messages, chatting with another Watch wearer using the walkie-talkie mode and voice dictation. Do you have music and photos you'd like to keep near you always? That's not a problem with this watch--it possesses 2GB for storing music and 8GB for photos. You'll also have Apple apps such as Camera Remote, Apple Maps, Calendar, and Weather.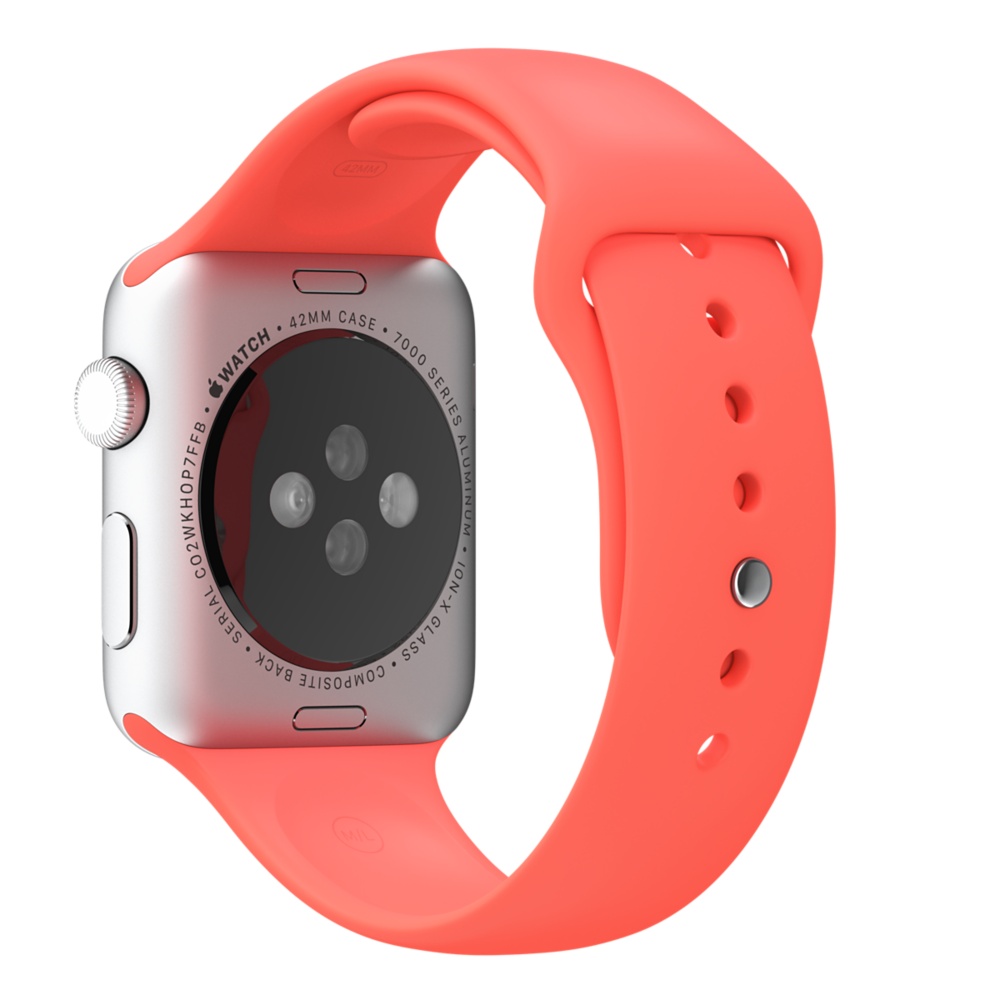 Round 3: Battery Life
There's nothing worse than heading out the door for a run and discovering your device's battery has run out. The battery life of the Fitbit Surge has greater capacity than the other Fitbit watches and will last roughly seven days—that's right, seven days—before needing a charge; then it only takes about two hours before the watch is completely recharged. Yet, be mindful that if you use the GPS quite a bit the battery will be drained substantially. But, even then, the Surge's battery will still last longer than the Apple Watch's battery.
The Apple Watch's battery runs down much quicker when compared to average activity trackers—although, the watch has multiple uses. According to Apple, their watch will need a charge after 18 hours of inactive and active use. The charge will only take two hours, but it will need one each night unless you elect to use the Power Save Mode found in the Workout App on your smartphone. Using this mode will completely switch off the heart rate monitor while you run or workout—but who wants to do that? For avid runners or fitness gurus, that heart rate is important. The Watch has another way to save the battery life—the watch face automatically turns off every 15-20 seconds or when you lower your arm; if you lift your arm up, the screen will turn on again. A watch with a brain—pretty cool!
Round 4: Notifications & Activity Tracking
With the Fitbit Surge you won't get many notifications; just notifications for texts and calls and the power to control your music. What, that's it? Yup, that's all. There isn't any Twitter, WhatsApp, Facebook and such; Surge doesn't provide app updates for calendar reminders and email either. That's such a disappointment! To keep you healthy and in shape, however, Fitbit Surge has a myriad of sensors to track your activities like cross-training, cardio, biking, running, and strength training. The extensive Fitbit app will allow you to log workouts, share with and challenge Fitbit friends, acquire badges depending on your activity accomplishments, view your progress, map out routes, record your food intake and automatically track your quality of sleep.
Email, Facebook, text, Twitter and Caller ID are available on the Apple Watch as expected. But there are a couple of fun extras in the watch as well. Digital Touch lets you send hand-written messages, and you'll have a blast sending pictorial hand gestures and custom-made emoticons to your friends. As for activity tracking, the Watch divides this into two primary locations: the Workout App and Activity App. The Workout App will follow any walking, running or cycling exercise you do, and the Activity App keeps track of your movement, everyday routine, health and wellness. Your iPhone collects all of this info via the Apple Health App. If you're a zealous runner, a word to the wise: the Workout App isn't suited on its own for running; it's best utilized with compatible third-party apps. The Activity App displays three colorful rings—Stand, Move and Exercise—and will only track your daily progress. But they're a terrific motivator and that alert to get up and move is wonderful!
Round 5: Compatibility & Cost
Fitbit Surge is usable with Android, Windows and iOS smartphones utilizing Bluetooth 4.0. You don't own a smartphone? No problem, Fitbit will sync wirelessly via an included dongle to PCs or Macs and tablets and it uses Fitbit Dashboard. Your info from the Fitbit app can also be synced to your data on the Fitbit Aria Wi-Fi Scales. Surge's able to integrate with apps like inKin, MyFitnessPal, Endomondo, Runkeeper, Strava, MapMyRun and others. At $250, this watch is perfect for those who are new to smartwatches as well as for committed athletes.
There are several fitness apps that will run on the Apple Watch including Runtastic Pro, MapMyRun, Cyclemeter GPS, Nike+Running, Pocket Yoga and Endomondo. The good news is Apple developers are creating new Watch features all the time, so there will be new apps sometime down the road. As you would expect, the Apple Watch only works with an iPhone. Apple is known for their pricey items, and the Watch is no exception. Prices begin with the Sport at $350 and continue increasing in price up to the gold Watch Edition for thousands of dollars!
The Winner
The Fitbit Surge is for you if you're searching for something to track activity in addition to fitness. But here are a few things to keep in mind about the Surge:
Easy to use; contains a backlight for poorly lit situations
Water-resistant, but not waterproof
Provides you with GPS, a 24-hour heart rate monitor and sleep monitor
Great for cross-training, cardio, biking, running and strength training
Only comes with notifications for calls and texts; no updates for email and calendar reminders
7-day battery life, 2-hour charge time
Using Bluetooth 4.0, it's compatible with Android, Windows, iOS smartphones; syncs with PCs or Macs, tablets and the Fitbit Aria Wi-Fi Scales
Integrates with apps like inKin, MyFitnessPal, Endomondo, Runkeeper, Strava, MapMyRun and others
Priced at $250 it's awesome for athletes and novice smartwatch wearers.
If you want a selection of fitness apps that'll nudge you to move around more often, then the Apple Watch is what you seek. These are the key highlights:
Colorful screen; difficult to navigate without Digital Crown
Water-resistant—not waterproof—and scratch-proof; wristbands aren't water-resistant
No GPS or sleep monitoring
18-hour battery life unless Power Save Mode is used; needs charging each night for two hours
Workout App is for walking, running or cycling; Activity App tracks movement, everyday routine, health and wellness
Workout App doesn't perform well on its own, third-party apps are recommended for use
Only compatible with iPhones
Runs these fitness apps: Runtastic Pro, MapMyRun, Cyclemeter GPS, Nike+Running, Pocket Yoga, Endomondo and more to come later
The Sport Watch costs $350 and goes up into the thousands for the gold Watch Edition
So which one of these smartwatches came out on top as the Battle Champion? Well, that's for you to decide!
Want to compare more devices? Check out our Fitness Trackers Comparison Tool!
Additional reading:
How To Choose The Right Fitness Tracker - Basic Buying Guidelines
The Best Fitness Trackers For Women
How Many Steps a Day Do You Really Need To Walk To Be Fit?