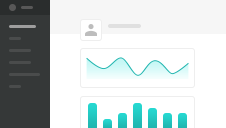 LEAVE YOUR WORK EMAIL BELOW
We will get in touch with you shortly.
CREATE WELLNESS CONTEST
Compete with colleagues, friends & family.
DOWNLOAD OUR CORPORATE WELLNESS BLUEPRINT
Get your free PDF with the best practices for launching a successful workplace initiative.

Wearables
»
Garmin
Garmin

With far-reaching interests in the automobile, marine, aviation and sports industries, Gamin is a force to be reckoned with. They set out to create superior products and are sought after for their compelling design, superior quality, and value. In the fitness realm, they have created a mammoth selection of trackers, each one carefully tuned with a particular user in mind.

www.garmin.com
This website uses cookies to ensure you get the best experience on our website.
Check our
Privacy Policy.
got it