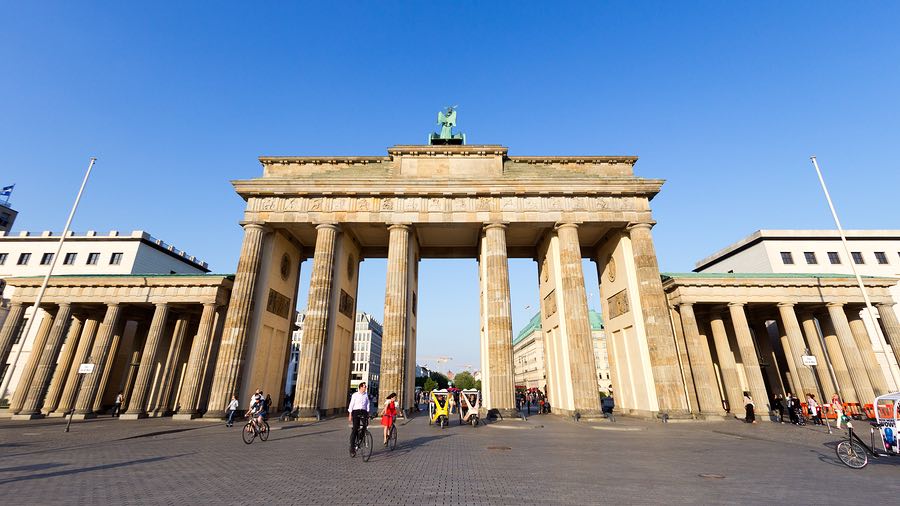 Photo Credit: Bigstockphoto
Berlin, Germany (September)
Registration Fees: Skaters: $98.50 (88 Euros) & Runners, wheelchair, hand cyclists: $109.24 (98 Euros)
One of the six World Marathon Majors, this 2-day, 26-mile race was started in 1974. Amateurs as well as all great athletes love to take part in this race due to the mild fall temperatures and even, flat ground. In fact, experienced runners have set a lot of world records in this marathon. This marathon consists of marathon courses, hand biking, a children's marathon, inline skating, power walking and wheelchair riders. While you're training for the marathon, your family will enjoy touring parks, monuments, and historically important museums, including the Memorial to the Murdered Jews of Europe.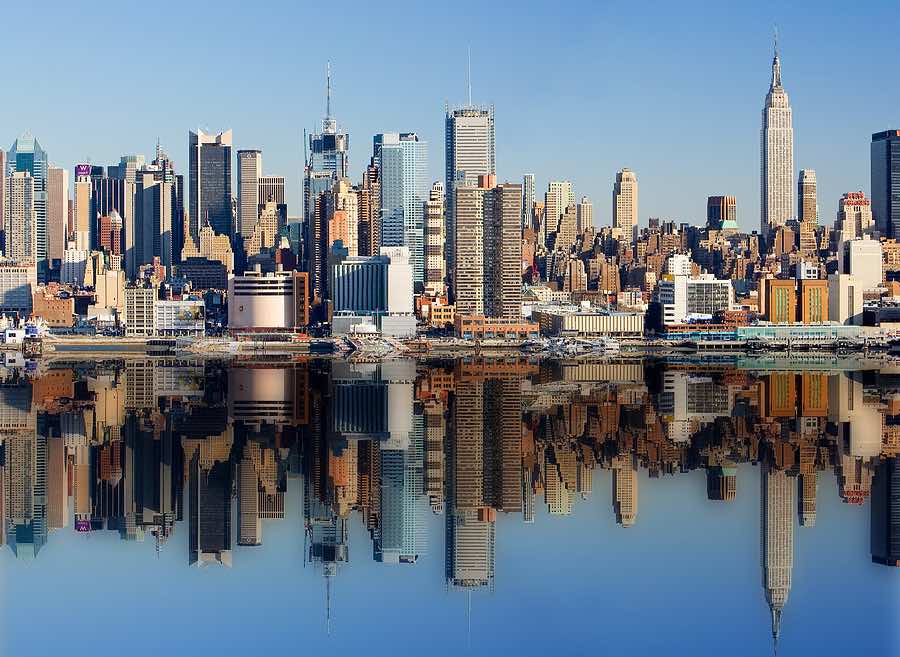 Photo Credit: Bigstockphoto
New York City, NY, USA (November)
Registration Fees: U.S. residents: NYRR members $216.00, non-members $255.00; non-U.S. residents: $347.00
The first marathon was held in 1970 and has become the largest of all marathons with 54,000 runners! This is one of the six World Marathon Majors, and everyone who runs in marathons wants to participate in this race at least once during their lifetime. The course was originally a multi-loop route raced in Central Park; now, the race goes through five boroughs! The surprisingly hilly route begins in Staten Island, crosses through Brooklyn, through Queens and the Bronx and finishes in Manhattan. They also have two other events: NYRR Dash to the Finish Line 5K and a kid's race called NYRR Youth Jamboree. It's impossible to list all the things to do in NYC, but you can visit the Statue of Liberty, museums, Ellis Island, the Empire State building, parks and, of course, the 9/11 memorial.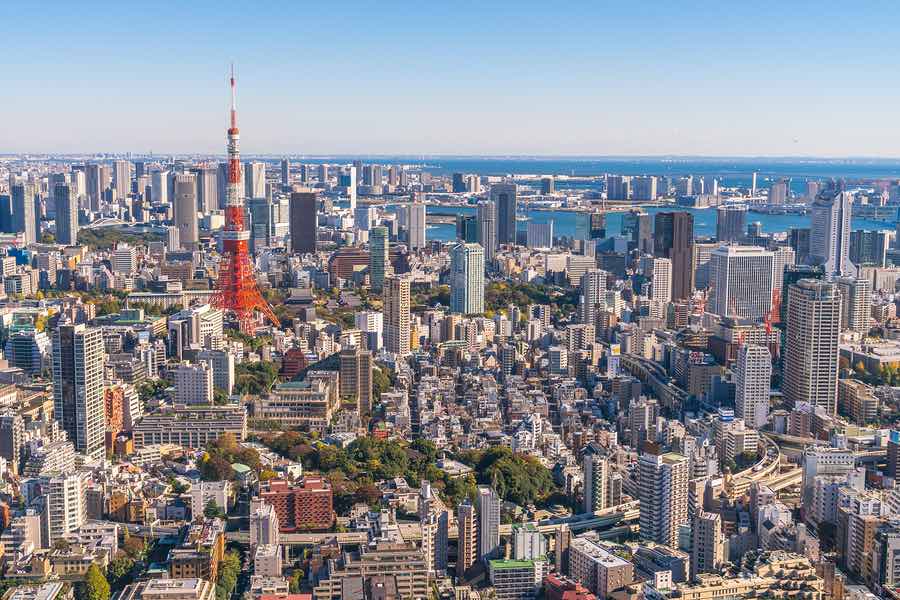 Photo Credit: Bigstockphoto
Tokyo, Japan (February)
Registration Fee: To Be Determined (TBD)
Since its introduction in 2007, this marathon has become the most famous race in Asia with its busy streets and mostly flat, scenic course that goes through Tokyo's Metropolitan area. It's so popular that over 300,000 applicants have signed up the past several years, but Japan has such strict qualifying rules that most don't make it to the starting line. This race is the newest and sixth of the World Marathon Majors and the biggest marathon in Japan with a total of 36,000 runners. There is an abundance of attractions for your family to enjoy; whether they're history buffs, fascinated with culture, techies or just love food, there's something for everyone.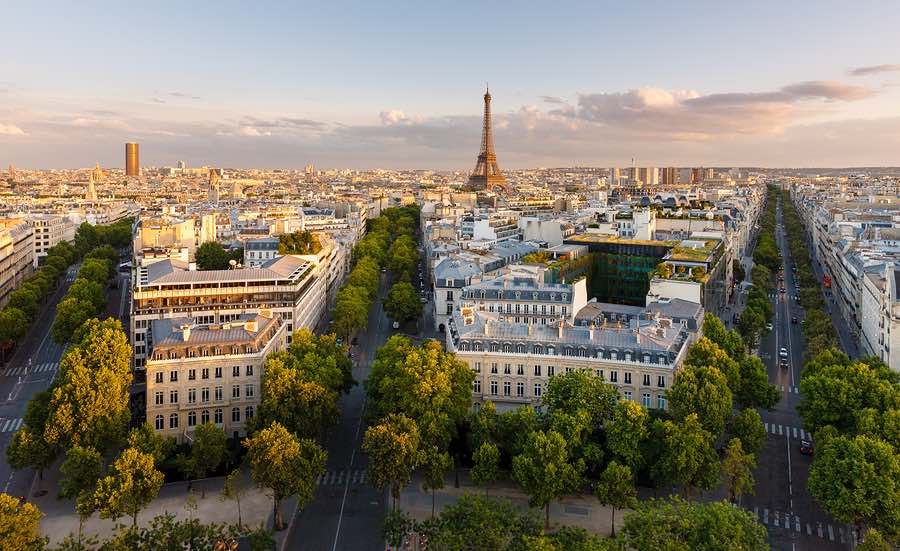 Photo Credit: Bigstockphoto
Paris, France (April)
Registration Fees: $110.81 (99 Euros)
Due to the flat paved surface, this is thought to be a "test race" and one of the quickest routes to run. Runners from around the world use this marathon to see if they're ready to compete in other marathons. The course goes directly through Paris allowing you to see the beauty of the city and its landmarks like the Eiffel Tower and Notre Dame Cathedral. If you and your family have never been to Paris before, you're all in for a treat! Aside from the sights mentioned above, you can tour Paris' oldest district Le Marais, architectural monuments, an Opera House and many cultural sites like Centre Pompidou.

Photo Credit: Bigstockphoto
Dublin, Ireland (October)
Registration Fee: $101.00 (90 Euros)
The first marathon took place in 1980 and has grown in popularity since then; it's often known as the "Friendly Marathon" due to the warm, supportive crowds. The race is one lap, passes through Dublin's Georgian streets and is mostly flat; however, there are a couple of hills climbing to roughly 164 feet. That'll really zap your energy! The marathon begins at Fitzwilliam Square and ends in the city's center, Merrion Square, where Ireland's most famous writers W.B. Yeats and Oscar Wilde once lived. The weather is perfect for running a marathon with temps staying around 53 - 57 ˚F (11 - 14 ˚C). Besides the full marathon, there are also events like Irish Runner 5 Mile, Frank Duffy 10 Mile, the International Friendship Run, Fingal 10K and a half marathon. You can't leave Ireland without checking out some sights: the Cobblestone, Trinity College, the Science Gallery, Dubh Linn Gardens, Andrew's Lane and others; for eating try Porterhouse, Cakes Café, Bobo's and if you love beer, you need to visit Kehoe's.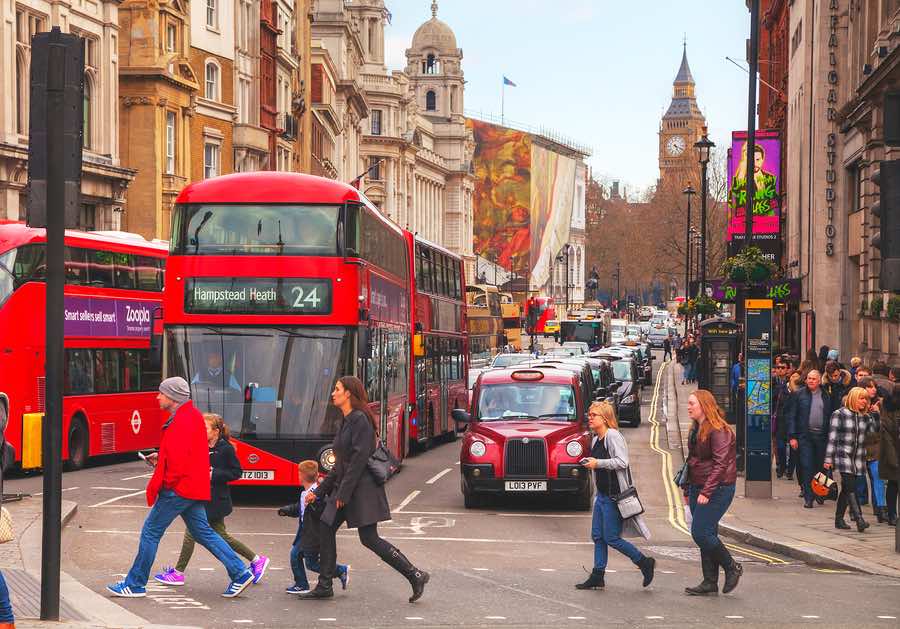 Photo Credit: Bigstockphoto
London, UK (April)
Registration Fee: TBD
Established in 1981, it's the United Kingdom's third biggest running event and possesses the world record for the largest fund raising event for charity. It's raised over $72.5 million (47.2 million pounds). The London Marathon is part of the World Marathon Majors, is 26 miles long, and the route is mostly flat. While the marathon ends at the Mall of London, it's so famous that it has three varied starting places which merge after about 2.5 miles. The course goes along the Thames River and through the city's most symbolic places. The marathon includes men and women's marathons in addition to the wheelchair. Have fun with your family touring museums, Buckingham Palace and the Tower of London or enjoy the parks and theaters.
Do these marathons sound interesting?
Check out our The 13 Most Famous Marathons In the World To Run (Part II).
What Is Color Run And Why You Should Definitely Join The Fun
Join our Marathoners Group to learn more tips or share your journey with the rest of the community.
Photo Credit: Shutterstock