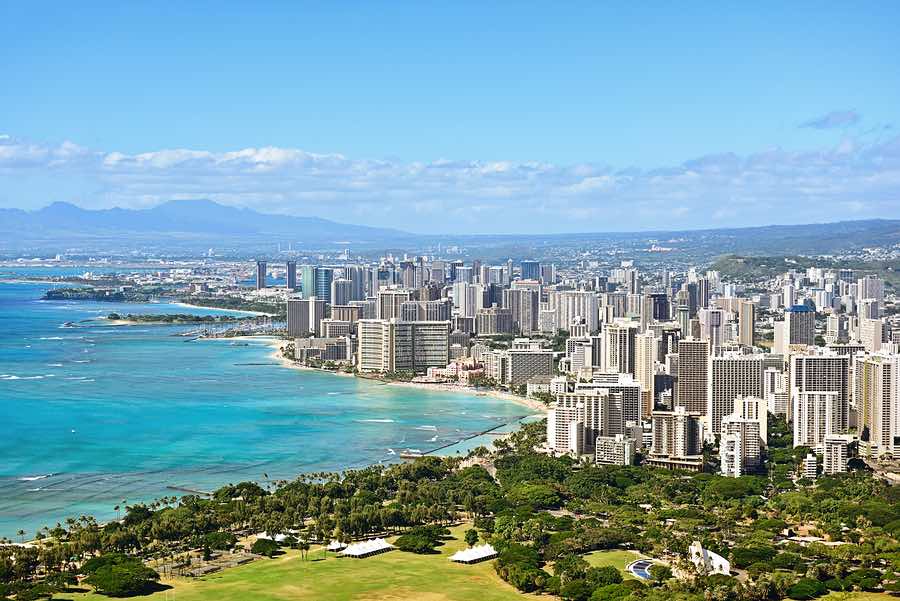 Photo Credit: Bigstock
Honolulu, HI, USA (December)
Registration Fee: $165.00
This marathon, introduced in 1973, is well-liked by all runners in part for the tropical location and the challenge. It's become one of the biggest races in the world. Runners consider the route fairly tough because of the hilly terrain plus the humidity and warm temperatures. In addition to the marathon, they also have the Race Day Walk 10K and Kalakaua Merrie Mile. There are many outdoorsy things to do in Honolulu like take a hike at Diamond Head, visit Chinatown, surf, go to Hanauma Bay or maybe tour Lolani Palace or take the kids to the Honolulu Zoo and Aquarium.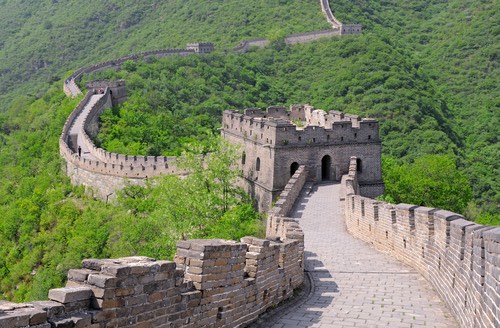 Photo Credit: Shutterstock
Tianjin, China (May)
Registration Fees: 7-day Package: $1,490, 6-day Package: $1,280
Beginning in 1999, the marathon is unique in that one-quarter of it takes place on the Great Wall of China; the rest passes through villages and a lower valley. This race is considered one of the most challenging in the world. Why? The whole route is surrounded by gorgeous scenery and run on bricks with over 5,000 steps for runners to ascend and descend. Aside from the main race, there are also an 8.5k Fun Run and a half marathon. You and your family will be in awe of the beautiful views when your tour the parks and nature reserve; you can visit Five-Avenue Area, Ancient Culture Street, the Huangyaguan Great Wall and other great sights. Oh, and you shouldn't leave without riding the Tianjin Eye—a huge Ferris wheel built over a bridge.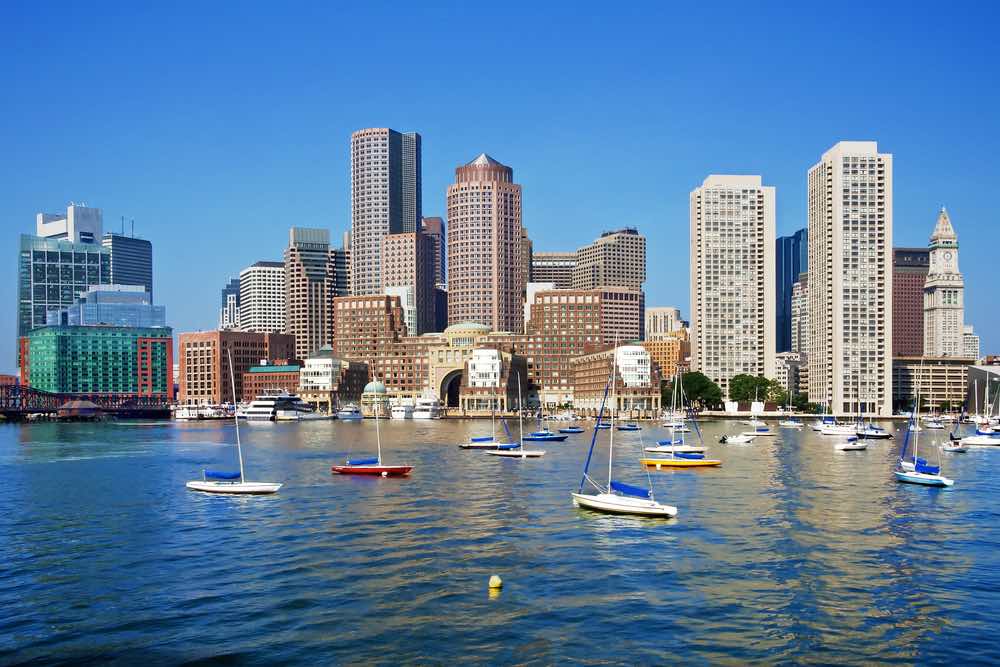 Photo Credit: Depositphotos
Boston, MA, USA (April)
Registration Fee: To Be Determined (TBD)
This is the biggest, most successful and oldest marathon dating back to 1897! The Boston Marathon is considered a key American event and is listed as a World Marathon Majors; let's not forget that this marathon is the most renowned road race in the world. In 2013, three hours after some runners crossed the finish line, there was a terrorist attack on the marathon leaving many injured and causing the race to be suspended. However, that didn't stop the marathon from being held the following year and since then. The difficult route passes through Ashland, Natick, Newton, Boston, Hopkinton, Framingham, Wellesley and Brookline. The route is especially hard for amateur runners because of the hills in Newton—there's a drop of 150 feet that extends a half mile! The Boston Marathon also has races for women and men's wheelchair. If the Red Sox are in town, you and your family can watch a game at Fenway Park or walk the Black History Trail or Freedom Trail; kids will love the Boston Museum of Science.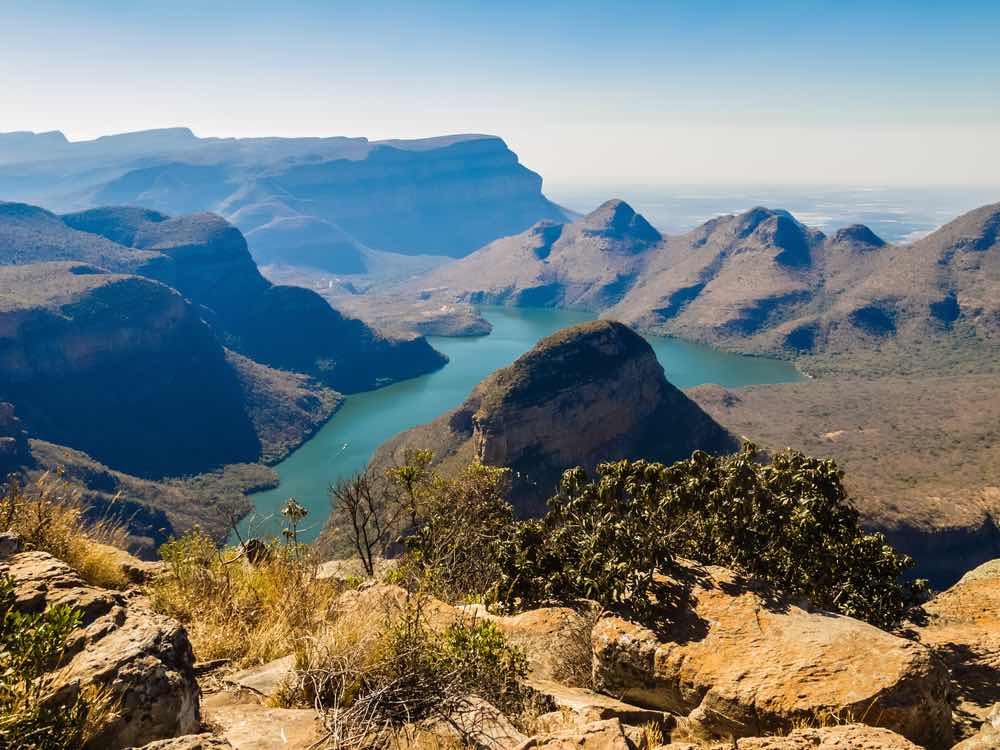 Photo Credit: Depositphotos
Limpopo, South Africa (June)
Registration Fees: 8-day Package: $2,093.00 (1,875 Euros) & 6-day Package: $1,646.00 (1,475 Euros)
This marathon that passes through South Africa's savannah is named for the "Five Big Game" that are the hardest to hunt: leopard, rhino, lion, buffalo, and elephant. With its magnificent views, the race, established in 2005, runs right through lion territory; it's very safe, though, with the armed rangers and helicopters monitoring the course. Although it's winter there in June, the course is quite challenging because of the blistering hot sun beating down on you while running uphill most of the time through the Savannah Desert. There's nothing separating you from the animals—this marathon is definitely a run on the wild side! Your family can go wild too—how about going on an Elephant-Back Safari or the Shingwezi 4x4 Trail? There's also museums and trails to explore, or the kids might like the Polokwane Bird and Reptile Park.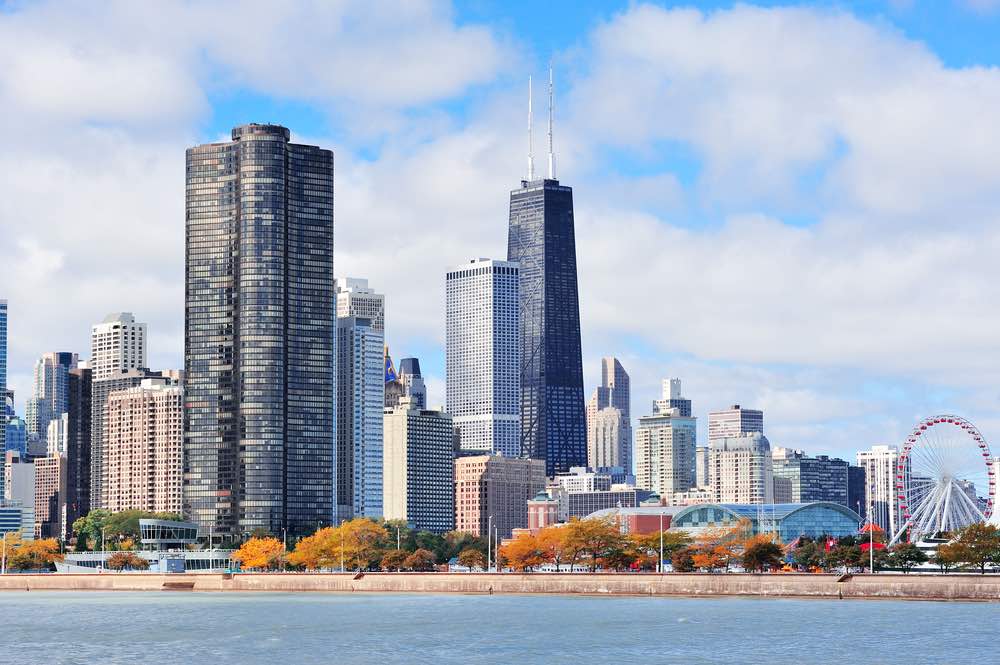 Photo Credit: Depositphotos
Chicago, IL, USA (October)
Registration Fee: $185.00
This marathon is part of the World Marathon Majors and was first run in 1905 when there were only fifteen runners. Nowadays, there are considerably more with 45,000 running in the race. The looped race is fast with a flat surface and barely any hills; the marathon passes through 29 of Chicago's neighborhoods and begins and finishes in Grant Park. Chicago is a great city to tour, and you and your family should visit Buckingham Fountain, Millennium Park, and the Navy Pier. There are plenty of museums, parks, and a zoo to see too!
Athens Classic Marathon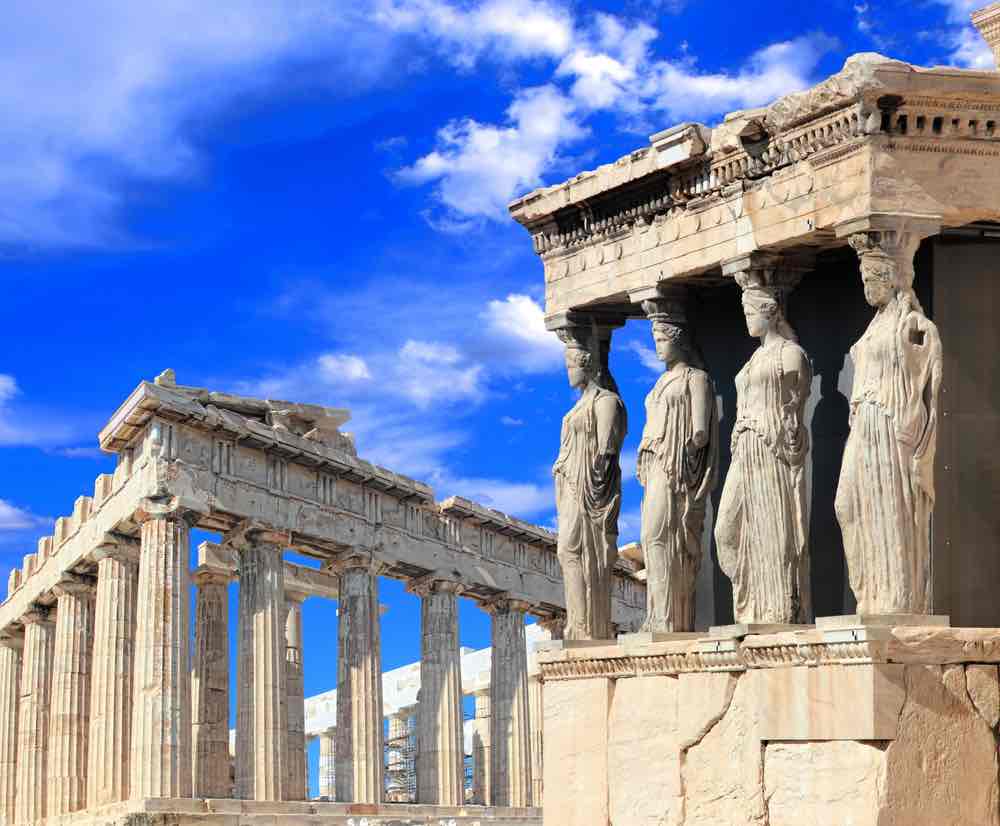 Photo Credit: Depositphotos
Athens, Greece (November)
Registration Fee: TBD for next year
Organized in 1972, this is one of the most strenuous marathons to participate in. From the 10 km mark to the 31 km mark it's all a rigorous uphill climb—that's almost half of the marathon! The course also happens to pass by the tomb of Athenian soldiers. You might want to pray to the Pagan gods for strength because if you take part in this marathon, you're going to need it! Athens is rich in ancient history, and there's plenty of it for your family to see—such as the Parthenon and Acropolis—but there's also markets, museums and the National Gardens too.
Big Sur International Marathon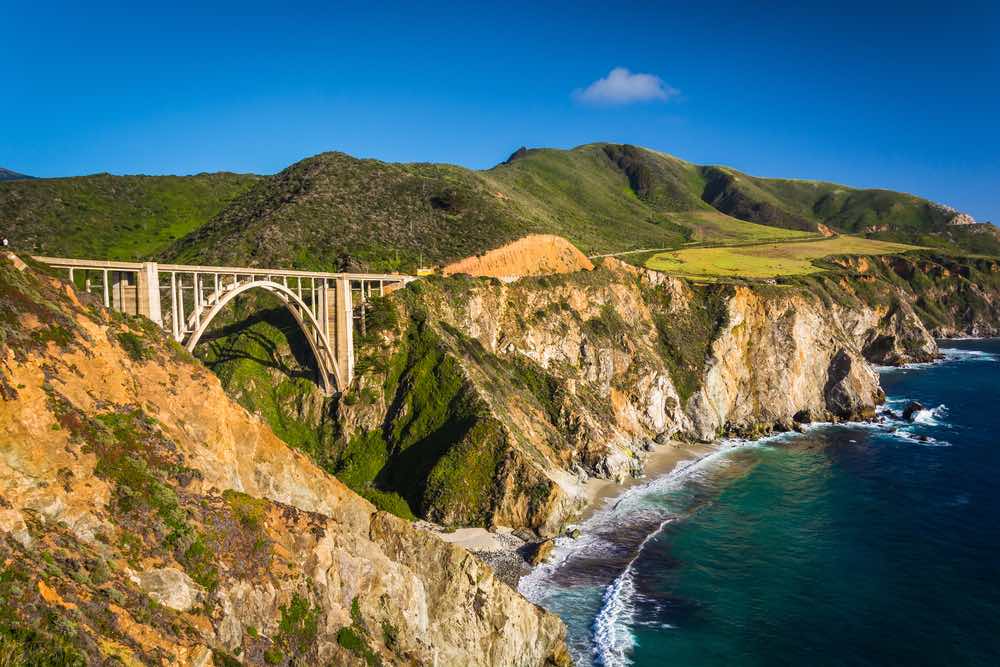 Photo Credit: Depositphotos
Big Sur, CA, USA (April)
Registration Fee: TBD
First held in 1986, the Big Sur is—as you might have known—a big deal in California. The race causes quite a challenge because of the many elevations and hills. All of the marathon runners love this race because of the fruit, water and entertainment that's provided at the 21.2-mile marker. Besides the marathon, there are also events such as a relay race, assorted walks, 21-mile race and a 5K run. There are plenty of things for your family to see and do like peruse historical sights, visit state parks, walk along beaches, go for hikes and enjoy waterfalls and Point Sur Lighthouse.
One of these terrific marathons should give you an awesome challenge. If you're a first-time runner, it's probably best to choose an easier marathon, like Paris for example. But whether this is your first or fifth race, don't worry if you have to slow down and just walk for a bit during the race. Rather, look at the beauty that surrounds you and allow it to inspire you to run on!
Additional Reading:
The 13 Most Famous Marathons In the World To Run (Part I)
What Is Color Run And Why You Should Definitely Join The Fun
Photo Credit: Shutterstock