---
Table Of Contents
---
What are the types of group fitness challenge apps?

The world of group fitness challenge apps is wide and vast. There's practically an app for everything: a group exercise challenge app, a group workout challenge app, a paid or free group fitness challenge app, etc. There are weight loss group challenge apps to help people achieve and maintain a healthy weight. Then there's an option for the runners amongst us—group running apps or step challenge apps with or without prebuilt routes - just pick a favorite group challenge app. You can even start isolated fitness challenges that allow you to go on individual adventures while staying engaged with your team virtually.
https://www.youtube.com/watch?v=JP9hjsx9nuY
So, what do you get out of this? Besides a healthy mind within a healthy body, most group fitness challenge apps have a rewards system. Some of them give out prizes (that they can set themselves), while others stay away from external incentives, aiming at creating sustainable motivation that comes organically when using the group fitness challenge app. Then there's the very subtle yet genuine fear of the occasional "leader board" that will awaken the competitive spirit in people by showing them their performance compared to others. You even have the option of taking on challenges for charity, killing two birds with one stone.
How to choose a group fitness challenge app?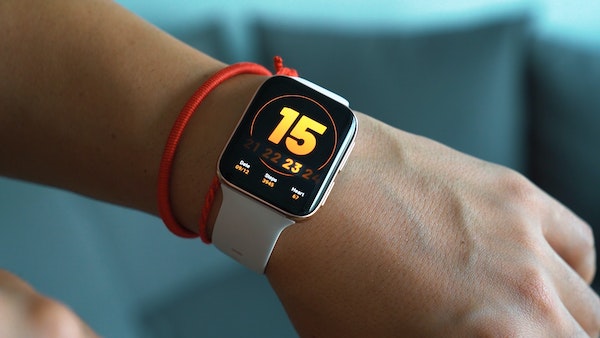 Getting to know the variety of team fitness challenge types is all good and well. But how do you choose the best option for your team, especially when you are looking for free group fitness challenge apps? Simple, just answer the following questions:
Why do you need team workout challenges? Once you've set a clear goal, it'll be much easier to filter the avalanche of options.

What is the average fitness level of your team members? Make sure to be mindful of every person's physical state not to overwhelm them physically and eventually demotivate them.

What devices do your team members use? If you choose an app that's incompatible with the devices your friends or colleagues own, then you're putting them on the spot. Either they purchase an additional device, or they don't participate altogether.

What is your budget? Of course, money shouldn't be the only factor to base your decision on, but it is a factor whether we like it or not. So, always be on the lookout for an excellent price-performance ratio.

Why start a group fitness challenge?

The number one reason why people should start a group workout challenge is that they add a little spice to our workouts, helping us keep these oh-so-famous New Year's resolutions that we make year after year without actually following through.

The most exciting thing about these types of challenges is that they impact human psychology positively yet paradoxically. On the one hand, group fitness challenges awaken the team spirit in us, keeping us committed to our workouts through engagement with others who are going through the same. On the other hand, it makes us competitive, motivating us to keep up with our healthy habits by comparing our performance with others'.
It's this paradox that makes them so efficient.

What are the best group fitness challenge apps to use in 2022?

1. inKin's Corporate Wellness App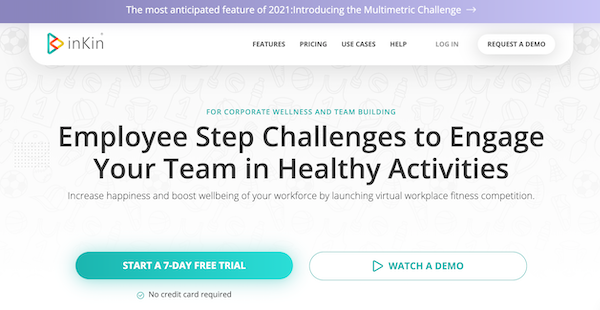 Yes, we're tooting our own horn. But for a good reason, so bear with us.
Here's inKin's repertoire of group fitness challenges:
Water challenges
Sleep challenges
Team battles,
Competitions, and
Group Challenges
As you can see, inKin is all about inclusivity. The broad range of challenges makes sure that there's a suitable challenge for everyone in your team. That way, no man is left behind.
Additionally, inKin's app is compatible with most popular devices. This eliminates the need for additional expenses and allows you to stay on top of your health by tracking your daily health data from different devices.
In terms of pricing, inKin has a free version that allows you to join public challenges. If you want to enjoy the complete set of features, we suggest you purchase the advanced plan, which starts at a yearly cost of $2 per user per month.
2. runDisney Virtual Challenge

We picked this one for the inner child that we all carry within us.
As the name indicates, runDisney is for running group challenges. So, if you're looking for "the most entertaining running events on earth," then you would be remiss not to consider this one.
Technically, runDisney isn't an app, but that doesn't make it less of an option if you ask us. You can sign up for text or email, and it will track your miles and send you notifications for each 5K and when you start or finish a race.

So, here's how it works. runDisney offers a colorful variety of virtual running events. For instance, from June 1-August 31, 2021, three different virtual 5K events run under a different theme. You can register for an event of your choice (or all three, if you like), which you have to complete within the given time frame to receive a medal. Playlists from Walt Disney Records will accompany your race, and you can keep engaged and share your achievements via the hashtag #runDisneyVirtual.

The one-time cost per virtual event is $40. If you want to participate in the Virtual Challenge, including all three 5K events, the price reaches $145.
3. MoveSpring

This group challenge app will put a spring in your step by offering various step challenge types to keep everybody on top of their game. MoveSpring's journey mode, for example, makes challenges more adventurous by making people go through a virtual, game-like map full of fun surprises. In contrast, the target mode sets a goal for total steps, time, or distance for people to reach before a challenge expires.

What's fun is that you can do all of this on an individual level, meaning that everybody is for themselves. Or you can divide your friends or colleagues into groups and then start challenges between teams. To keep everybody equally committed, you can set a group target fundraiser, which will donate to a charity of your choice once you reach your target goal.

As for the pricing, subscriptions are based on total users. Starting with 10 users, the yearly plan starts at $110 per month.

Group fitness challenges are optimal for both team players and lone wolves. It gives you enough distance to focus on achieving your challenges while giving you all the benefits of social engagement—motivation and commitment. So, pick your favorite group fitness challenge app and get movin'!
---
Additional Reading
---
Photo Credit: Unsplash