Staying committed to your fitness goals can be a challenge. After a while, it can get boring. To keep up the good work, you need some new and fun fitness challenge ideas.
---
Table Of Contents
---
So how to update your daily fitness pattern?
Fun fitness challenges and workout competitions with friends can go a long way toward shaking up your fitness routine and giving you a reason to keep trying.
And there are lots of reasons why you should stick to social fitness, for it to boost your activity and improve your lifestyle towards a healthier one. For instance, inactive lifestyle and poor nutrition choices can result in such unpleasant illnesses as heart disease, stroke, type 2 diabetes, and even cancer.
We've all been there, you get super excited about getting fit and active, but over time your excitement fades, and you're back to your normal day-to-day routine.
Fitness trackers were invented to help you track your progress and goals. But social fitness goes beyond that. While it's great to have a visual representation and reminder of your activity, it's much easier to stay motivated when you have a few partners in crime taking those steps with you. And why not set up a 30-Day Fitness Challenge to get started?
We have collected a few group fun fitness challenge ideas for you to start workout challenges with friends.
1. Workout Buddies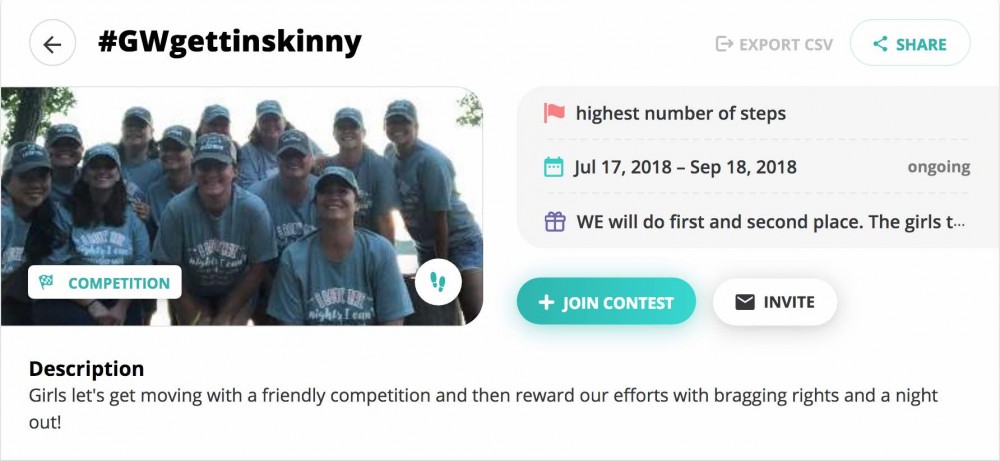 If you're someone who goes to the gym often, you've probably learned that it's a lot easier and more fun when you have a buddy to go with you. The time passes faster, you push yourself a little harder, and you don't waste time looking around with feelings of paranoia that everyone is watching you, waiting to see if you make a mistake on the equipment (we've all been there, it's ok to admit it).
Social fitness brings that buddy system to life no matter where you are. If you're going for a walk, vacuuming the house, or running at the gym, you're not doing it alone - you are connected to others who are trying to increase their activity, too - you are participating in fun fitness challenges together. You can check your friend's stats and feel motivated to do more, or feel proud of yourself for keeping up. Not everyone can find someone to go to the gym with them every day, but you can easily find people who wear fitness trackers and want to be encouraged on the journey you're all on together.
We know how important it is to keep employees happy and healthy. That's why we're excited to tell you about our employee wellbeing application. This app can help your team members manage their stress, get regular exercise, and eat healthy meals.
If you are genuinely interested in Corporate Wellness or just in giving your company's culture a fresh start, inKin is the best choice.
We aim to help companies like yours in launching corporate wellness programs to Improve:
Employee well-being

Reduce absenteeism

Build a connection between managers and employees

Get senior leadership involved
Or just promote a healthy lifestyle at the workplace!
Moreover, the app is easy to use, you will get the 7-day free trial. So there's no excuse not to try it out!
We think inKin Virtual Wellness Platform could be a great way to improve employee wellbeing at your company.
2. Competition Motivates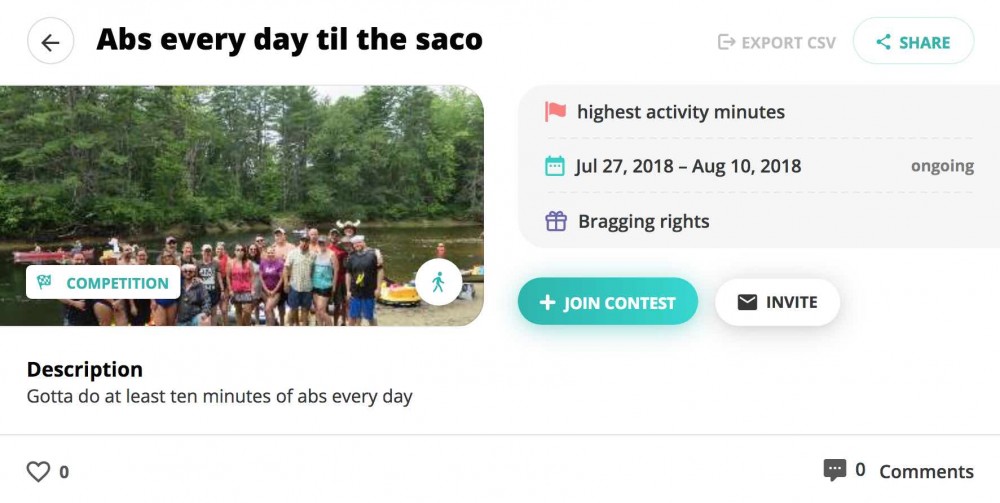 Encouragement is a great motivator, but one of the most motivating factors in group workouts, and therefore social fitness, is competition. Almost everyone has that inner need to win, to prove themselves, and to take home the trophy. We love the thrill of beating our friends or strangers during a competition. We want them to come along with us on the journey; we just don't want them to finish first. It might sound a little primeval, but it's just human nature. We compete, we push harder when there's someone next to us who is doing better than us. We need a healthy dose of competition to boost us to new levels.
3. Fitness Trackers Are Equal!
Have you ever watched all your friends or team members go to a party that you weren't invited to? It's not a pleasant feeling and can lead to you eating a tub of ice cream while sitting on the couch watching a sad movie, and that's kind of the opposite of what your goal is at the moment. That feeling is similar to the one you might feel if you have a different fitness tracker than everyone else. OK, we are exaggerating, but admit it, it is a bummer when you have a Garmin while everyone else got a Fitbit.
With inKin, you can connect with Fitbit, Jawbone, Garmin, Microsoft Band users, and so much more. Everyone comes together on one platform for like-minded individuals who are working as hard to maintain their fitness goals as you are. You'll meet people from all over the world, make new friends, and become a part of the fun, vibrant international fitness community.
Now you can join that fun fitness challenge in the workplace everyone's talking about. Plus, you can create public groups and challenge complete strangers. Someone halfway across the country will be running up and down stairs to beat you at a competition, and that's something you should be proud of.
Convinced yet? Then here are a few group fitness challenge ideas and options (competitions and challenges can be public and private - among a certain group of people or by invitations only):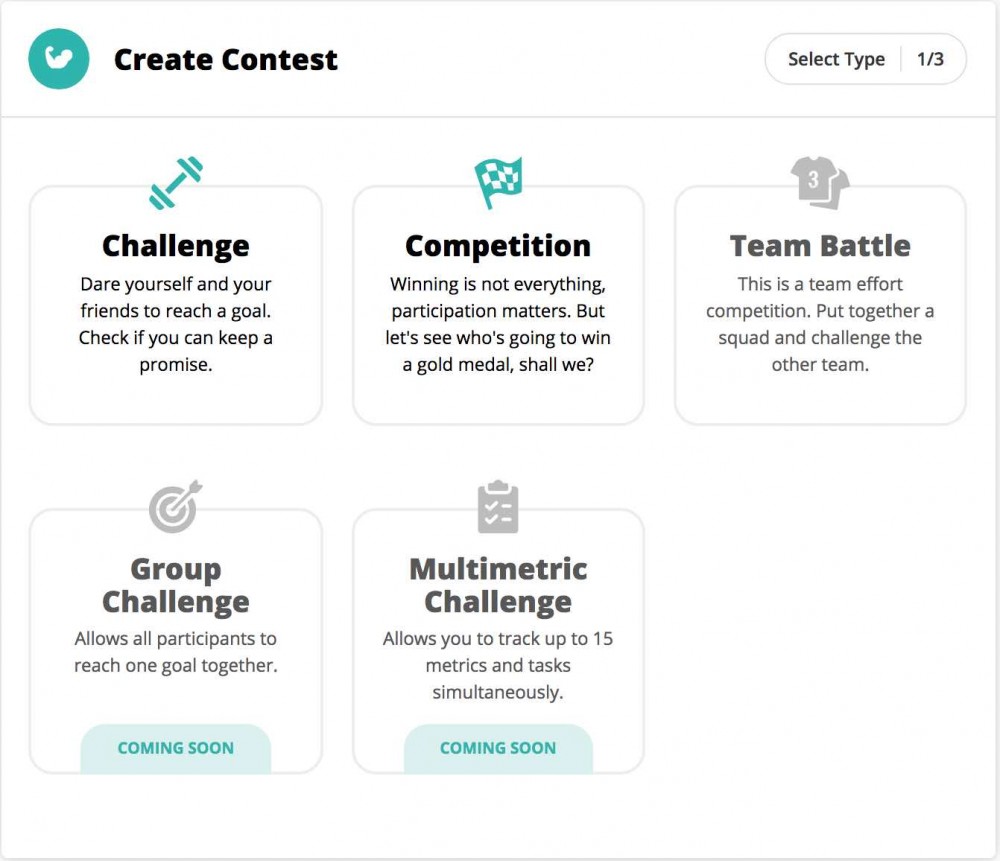 Option 1: Challenges
There is a broad base of fitness challenge to choose from on inKin Virtual Wellness Platform. Select the one that most appeals to you and your group of friends. There are two primary types of challenges:
1. Total Challenge, which requires you to meet a particular goal within a specific period of time. For example, walk 500k steps in 40 days.
2. Streak Challenge, which encourages you to keep meeting a specific goal each day for the duration of the challenge (7500 steps daily for 3 months).
You can count the number of steps you take, the time spent exercising, or the number of calories burned throughout the duration of the challenge. You can also check out options like the distance you've walked over the course of the day.
Option 2: Team Battle
One excellent option for your workout challenge is a team battle when one group matches up against another for the ultimate victory. In a team battle, the victory doesn't depend entirely on one individual but instead rests with the team as a whole. This is a great option for a large group or within an office setting. You can encourage your teammates, attempt to sabotage your opponents, and do whatever it takes to catapult all of you to fitness success.
Option 3: Duels
Duels are shorter-term competitions between two specific users. In a duel, users take on a sprint step matchup to see who takes the greatest number of steps over a twenty-four hour period. This is a short, one-on-one fitness challenge that is a great kickoff to a larger fitness plan or challenge. You could also hold short duels throughout the duration of a longer challenge to help break up the monotony or offer smaller victories to participants who are trying to go the extra mile.
Option 4: Competitions
Fitness competitions can also be arranged in which a participant who reached the highest results during the competition wins: whatever your challenge might be, everyone digs in and does their best. Whether they're aiming to burn the most calories, take the most steps, or spend the most time exercising, it's every man for himself. In the end, the winner takes all!
Option 5: Group Challenges
Group challenges are excellent for team building, as it allows everyone to put all efforts together and achieve one goal.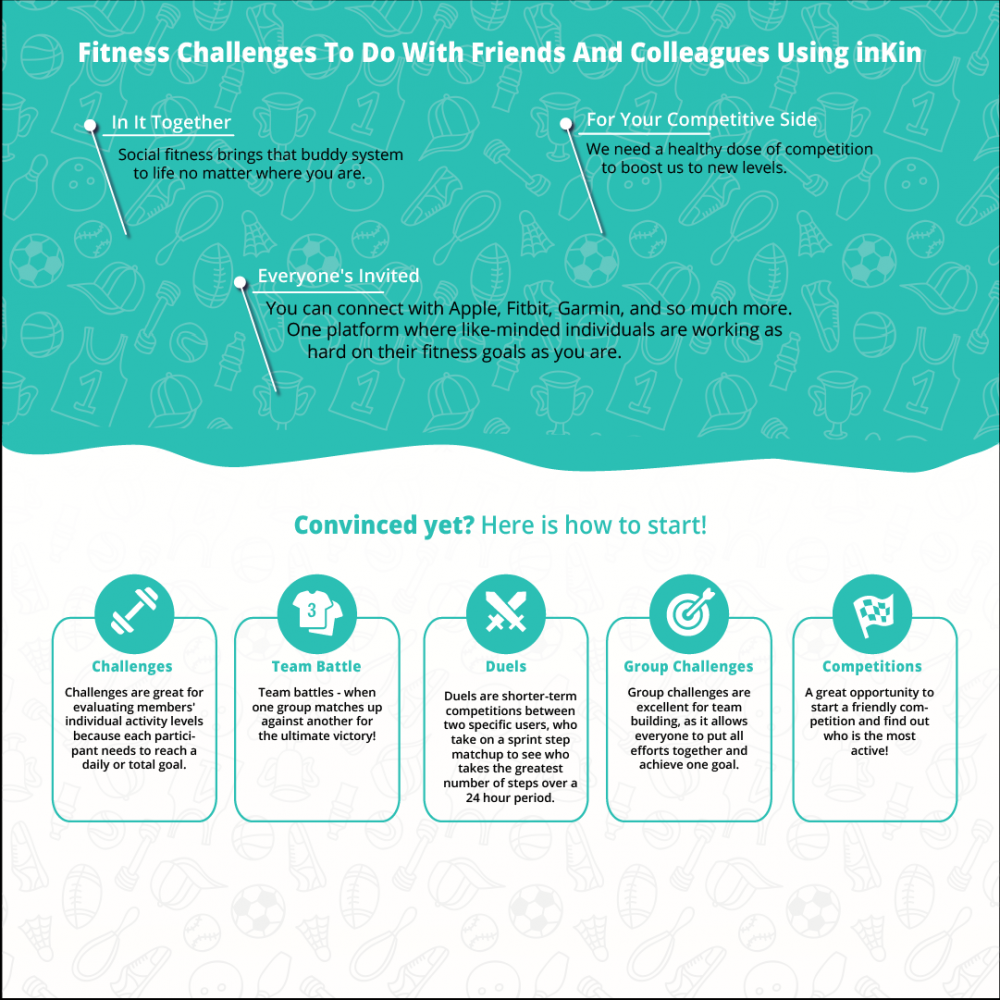 Incentives For Fitness Challenges And Competition
Sometimes, the spirit of competition is all that's needed to help many individuals meet their fitness goals. Other times, adding in extra incentives can help push them that extra mile. Earning points, winning prizes, and pitting yourself against someone else will give you plenty of reasons to keep exercising and working to get in shape even when the going gets hard.
Engaging in fitness competitions and challenges at the workplace or among friends and family will help take your exercise plans to the next level while you learn new ways to push yourself and get in better shape. It's the perfect way to meet your New Year's goals, lose that lingering winter and holiday weight before spring arrives, or simply add a little bit of fun to your fitness routine.
And we need awesome fitness challenge ideas for groups or fitness challenges to do with friends to make it work! Want to get inspired and learn a few fitness challenge ideas? Check out this post.
Additional reading:
Social Fitness: Why You Should Try It
The Benefits Of Corporate Wellness: How To Make Your Staff Happy and Cut Costs
Duels - 24-hour Head-To-Head Step Challenges
Photo Credit: Shutterstock